The teenager accused of opening fire inside a Kentucky high school, killing two classmates and wounding 18 others, will be charged as an adult, a prosecutor said Wednesday.
"The plan is to certify him as an adult," said Assistant County Attorney Jason Darnall, who is prosecuting the case.
But Darnall did not yet name the suspect, who is 15 and still considered a juvenile.
Also, Darnall said, a grand jury has not formally charged the suspect yet with the expected two counts of murder and multiple assault charges stemming from the deadly mass shooting Tuesday at Marshall County High School. The case goes before the panel on Feb. 13.
"At that point, it becomes a public case," Darnall said.
A short time after Darnall spoke, President Donald Trump, via Twitter, acknowledged Tuesday's tragedy in Benton, Kentucky, and the two 15-year-old students who were killed — Bailey Nicole Holt and Preston Ryan Cope.
The high school remains a crime scene and officials gave no indication when it would reopen for classes.
Meanwhile, five of the gunshot victims who were transported to Vanderbilt University Medical Center in Nashville remain in critical but stable condition, officials there said. One of them is a girl who arrived at the facility by ambulance on Wednesday morning.
Cope, who was flown to Vanderbilt by chopper immediately after the shooting, died at the hospital, officials said. Holt died at the scene.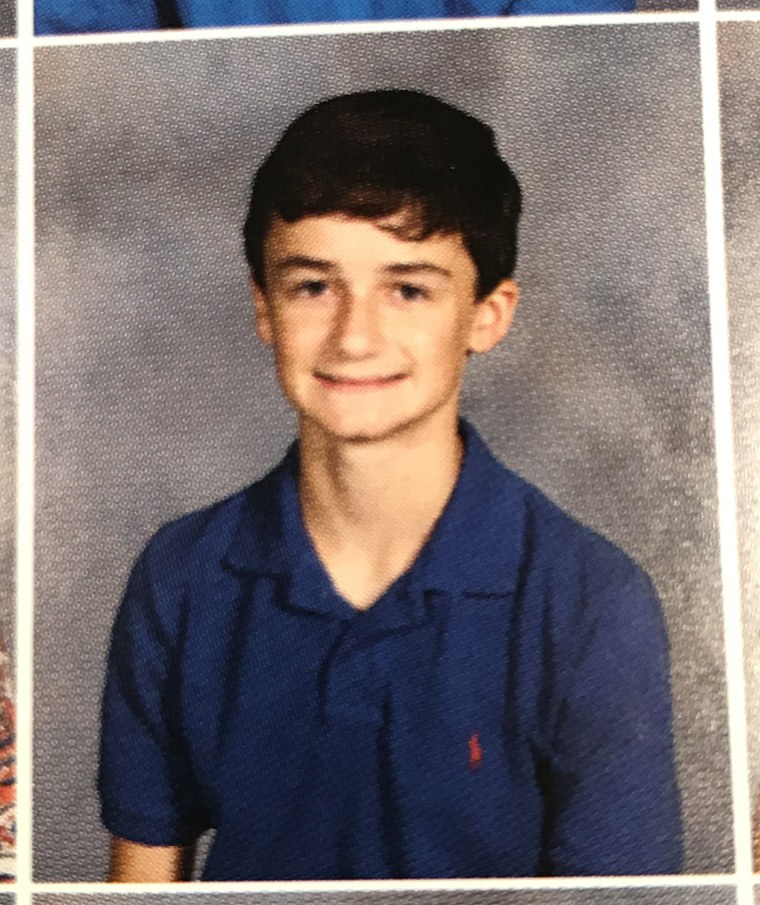 Holt was described by her family as beautiful and smart, a vivacious young woman who was comfortable in her own skin and wore Converse sneakers with her homecoming dress. She aspired to be a nurse and loved helping others, according to her mother, Secret Holt.
"I know that she would've been the shooter's friend in a heartbeat if she knew that he needed someone to talk to," Secret Holt told NBC News.
Holt's aunt, Tracy Tubbs, said the family was holding up "as best as can be expected."
"You never want to see a parent bury their child," Tubbs said. "Bailey was just so undeserving of this."
The shooting erupted Tuesday morning shortly after the alleged shooter entered the school's common area, police have said.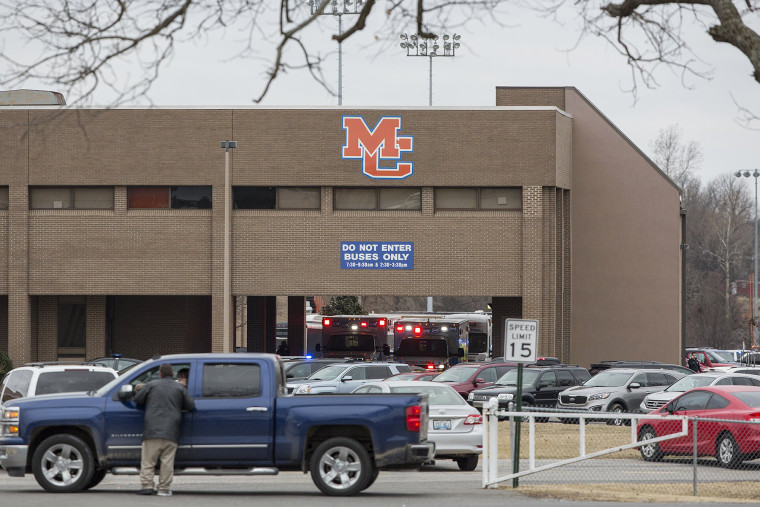 Terrified students ran for their lives, but within minutes the armed teenager was in handcuffs.
This was the 16th mass shooting in the U.S this young year, according to the Gun Violence Archive.