A convict facing numerous sexual assault of minors and drug charges is currently on the run in Tennessee after he escaped by kicking out the back window of a transport van, authorities said.
51-year-old Sean Williams escaped in Greeneville, Tennessee on Wednesday morning while being transported to a court hearing, said Tennessee law enforcement. He was being held on numerous charges of rape, distribution of meth, and sexual assault of a minor at the Laurel County Correctional Center in Kentucky. The Eastern District of Tennessee Marshal's Office said they do not have any strong leads on the case yet.
"This is an extremely rare situation to have an escape from one of those [transport vehicles]," U.S. Marshal David Jolley said in a press briefing on Wednesday. "I have a lot of questions about how this situation happened."
Williams was handcuffed and shackled in the back of the vehicle. Authorities still do not know how Williams escaped from the handcuffs. The two law enforcement officers driving were unaware that Williams had escaped until they parked the vehicle, said Jolley.
"We do consider him to be the type of individual who would do anything in his power to not be captured," said Jolley. "Which could mean breaking into homes, obtaining firearms, stealing vehicles — anything of that nature."
The search for Williams is currently concentrated around Greeneville, where he was last sighted, said a spokesperson for the U.S. Marshal's Office. There are increased patrols, helicopters and drones on deploy, and officers knocking on people's doors to ask for information.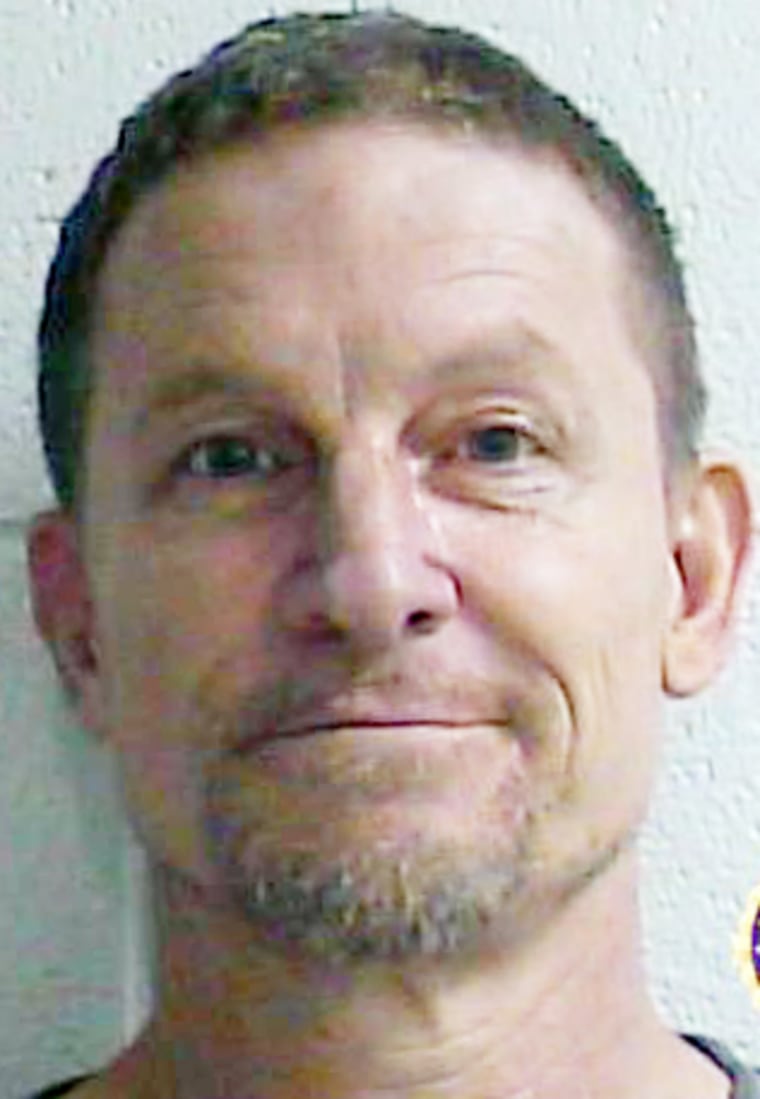 Williams is on the Tennessee Bureau of Investigation's most wanted list. A $7,500 reward is being offered for information leading to his arrest. He is 5'11", 170 pounds, with brown hair and blue eyes.
On Wednesday, there were sightings of Williams in Greeneville wearing the tan jail pants he escaped in, said Jolley. There was blood on his t-shirt, which Jolley said may indicate that he cut himself while escaping out of the back window.
Williams knocked on one Greeneville home and asked to come inside to use the phone. Nashala Livingston told NBC Tennessee affiliate WCYB that her cousin, who she shares the house with, told Williams he could not use the phone and that he needed to go up the street.
"He had his leg tied up and it was bleeding," said Livingston. "[My cousin] said he had khaki pants, and no shoes on, and he was trying to cover up his feet and his ankles, too."
A spokesperson for the US Marshal's office said there have been no confirmed sightings of Williams since Livingston's.
Jolley said there is an ongoing investigation into how Williams was able to escape, particularly considering that the inmate was already considered a flight risk by authorities.
Williams was accused of trying to escape from the Washington County Tennessee Detention Center in July. He made another attempt at another facility several weeks before his escape, which is part of the reason why he was moved to Laurel County Correctional Center in Kentucky, said Jolley.
Williams was indicted on three counts for production of child pornography in September, according to a press release from the U.S. Attorney's Office. His trial was set for January next year in Greeneville. If convicted, Williams faces up to 30 years in prison for each count of the indictment.
Mikayla Evans, who said she fell out of window from Williams' apartment in Johnson City, Tennessee three years ago after he allegedly drugged her, is afraid that Williams will try to come after some of the women that pressed charges against him.
"He knows who those women are because they gave him a copy of the lawsuit," said Evans, who added that one of the women who she knows reached out to say she was worried Williams would try to harm her.
Evans said she broke nearly every bone in her body from the five-story fall, but does not remember what happened. She said when she first heard that Williams had escaped, she broke down.
"I'm numb - It took us two years to catch this monster and he just magically pulls a Houdini act and disappears," said Evans.