NASHVILLE, Tenn. — Helicopters and law enforcement with canines scoured rough terrain Thursday as part of a widening manhunt for a suspect who fatally shot a veteran Tennessee sheriff's deputy during a traffic stop.
The suspect — earlier identified as Steven Joshua Wiggins, a 31-year-old white man with balding brown hair — has been on the run since early Wednesday, when he killed Dickson County sheriff's Sgt. Daniel Baker, investigators said.
"We want people to know there's an urgent and immediate threat to public safety," Dickson County Sheriff Jeff Bledsoe said at a news conference Thursday morning.
He said investigators haven't narrowed down where he may be, and cautioned local residents to be cautious because he could still be armed and looking for a place to hide out. A $12,500 reward was issued to help find Wiggins.
The sheriff added that he hoped "our court will be a terror to him for the evil he has done."
Baker on Wednesday was responding to a call about a suspicious car, then couldn't be contacted for some time, Tennessee Bureau of Investigation spokeswoman Susan Niland said at an earlier news conference. The deputy's car was tracked by GPS to a location 2 or 3 miles away, and the deputy was found dead inside of it.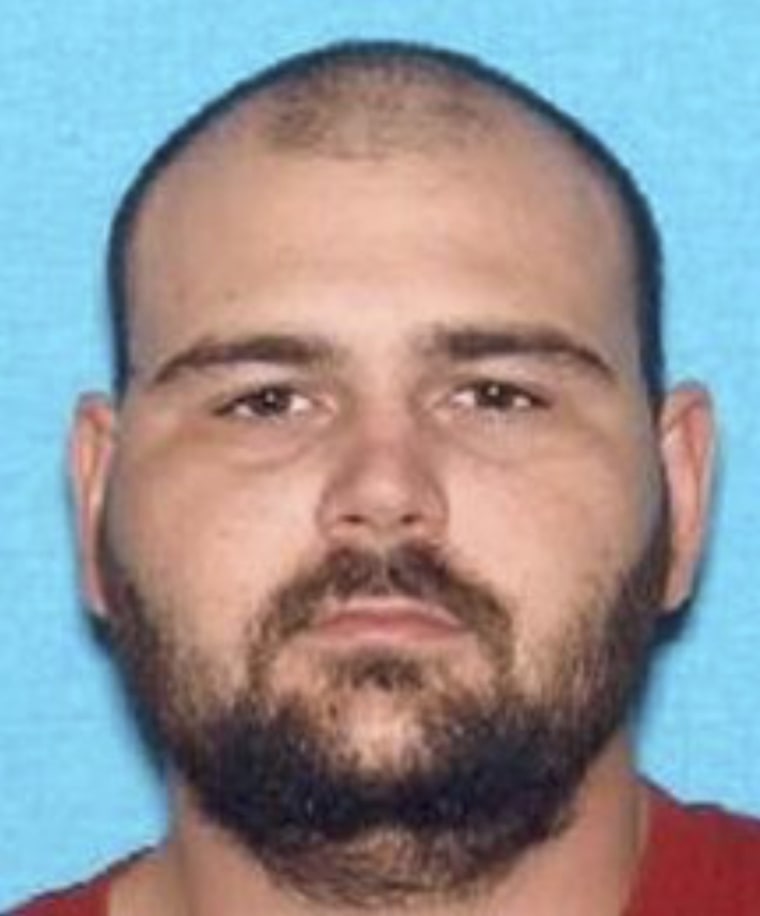 "He has the option to do the right thing," Bledsoe said Wednesday. "People make mistakes and people do things that are terrible, and this is an evil deed that he has done. But now he can show people that there's still something left in him by turning himself in."
Bledsoe also said Wiggins needs to be held accountable, and said he wants the maximum penalty the law will allow.
The sheriff said Baker was one of the department's best, a supervisor who had worked his way up to sergeant on patrol during his 10-year stint with the office. He is survived by his wife and daughter.
Bledsoe said his agency has lost a brother, and the community has lost a hero.
"Our heart's shattered with this," he said.
Wiggins was identified as the suspect from video footage, Niland said.
He was already wanted on charges that he assaulted a woman and stole her car when he was pulled over Wednesday, according to a report from the Kingston Springs Police Department.
The woman, Ericka Miles-Castro, was arrested and charged Wednesday with first-degree murder in connection with Baker's death.
The report said Miles-Castro told police early Tuesday that Wiggins had slapped her in the face and pulled out some of her hair, then put a gun to her head and threatened to kill her if she called police. She said he then grabbed her keys and took her car without her permission.
At the time of the report, Miles-Castro, 38, told police Wiggins was "doing meth all night and smoking marijuana." She told police she planned to press charges, the report said.
The Tennessee Bureau of Investigation said in a news release Wednesday that during the course of the investigation, authorities developed that she had "participated in the incident."
She is being detained at the Dickson County Jail. It is not immediately known if she has an attorney.