Tennessee police are investigating a photograph posted on Facebook that appeared to show two young children whose hands and mouths were bound and covered with duct tape, authorities told NBC News Sunday.
The kids appeared to be inside a car, and the photo was published under a caption that read, "Kids for Sale 45% Off because they bad."
Memphis Police spokesman Louis Brownlee said the photo was sent to the police by "a few sources" on Thursday. Citing an ongoing investigation, he declined to provide additional details.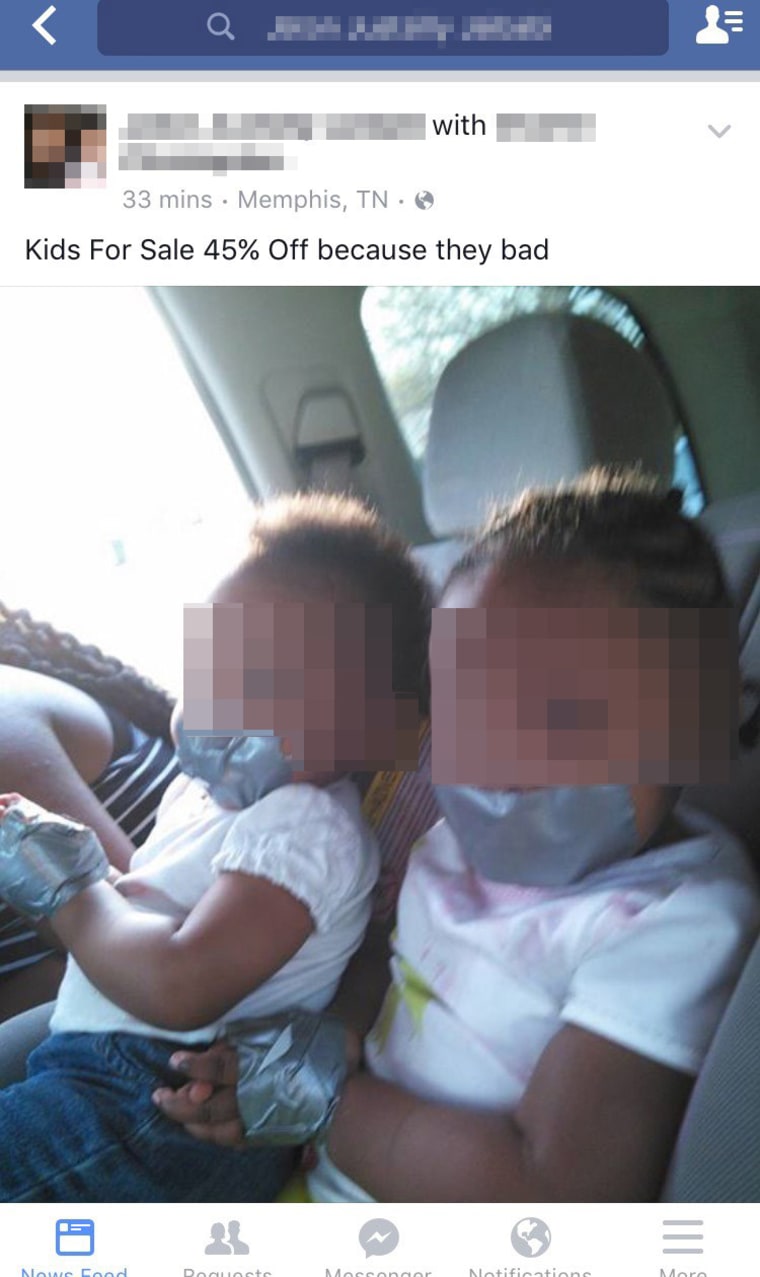 NBC affiliate WMC reported that the photo was published on the now-deleted profile of a Facebook user last week. To protect the identities of potential victims of abuse, NBC News is not identifying the user.
A man that the station identified as a cousin of the Facebook user described the photo as "basically a joke" in a post on the social media site Friday. (The relative did not immediately respond to an interview request Sunday.)
"I don't really [too] much care about the people they have opinions," the post read. "Our family and friends know the love we have for all the kids in our family it's just crazy that out of a whole lifetime they judge a person off of this one event. Basically a joke at the moment that people just went overboard about. People make mistakes and that's what this situation is, a lesson learned. They are safe, unharmed, and loved that's all it is to it."