The father of a missing 15-year-old girl — who authorities say disappeared with her 50-year-old former teacher more than a week ago — was overcome with emotion to learn that her alleged abductor had been recently looking up teenage marriage online.
"It's just very disheartening," Anthony Thomas told NBC News Tuesday after finding out that new piece of information. "I'm afraid he's married her."
The Tennessee Bureau of Investigations has said that Tad Cummins, a teacher at a rural high school in Maury County, possibly planned to abduct Elizabeth Thomas, and the two have been missing since March 13.
The TBI issued an Amber alert for Elizabeth last Tuesday.
The TBI told NBC News earlier on Tuesday that Cummins had been searching for information on "teen marriage" online on March 5 — a full week before Elizabeth went missing.
The bureau said in a press release later Tuesday that Cummins also did online research on March 10 about his Nissan Rogue in an effort to determine how it could be tracked by authorities.
Authorities said there had been no credible sightings of Elizabeth or of Cummins since last Monday, when she was seen in Decatur, Alabama. That same day, several disturbing social media posts were found on their accounts, including Elizabeth referring to herself as a "wife" on Instagram.
"That's very disturbing with when you put that together," Thomas said.
Josh DeVine, a spokesman for the TBI, told NBC News that authorities believe Elizabeth's abduction was pre-planned.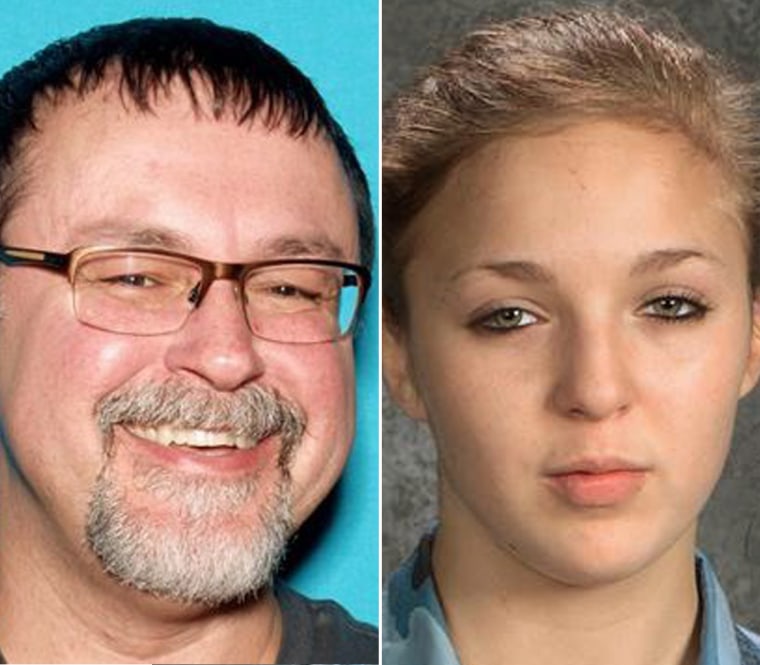 "The more we're learning about him and the more we're learning about this situation indicates that he pre-planned this," DeVine said. "That he groomed this young girl for all of this."
"All sorts of things are going through my head, all sorts of possibilities," Thomas said. "I don't know where she is."
Cummins began teaching at Culleoka Unit School in 2011, according to school records obtained by NBC News.
He taught Thomas' freshman forensics class, records show.
In January, a student reported seeing Cummins kissing Elizabeth on the lips, according to records. The two denied the incident, the records show, but Elizabeth was then barred from his classroom after a teacher said it appeared they were spending too much time together.
Cummins has been added to Tennessee's most wanted list and charged with aggravated kidnapping and sexual contact with a minor.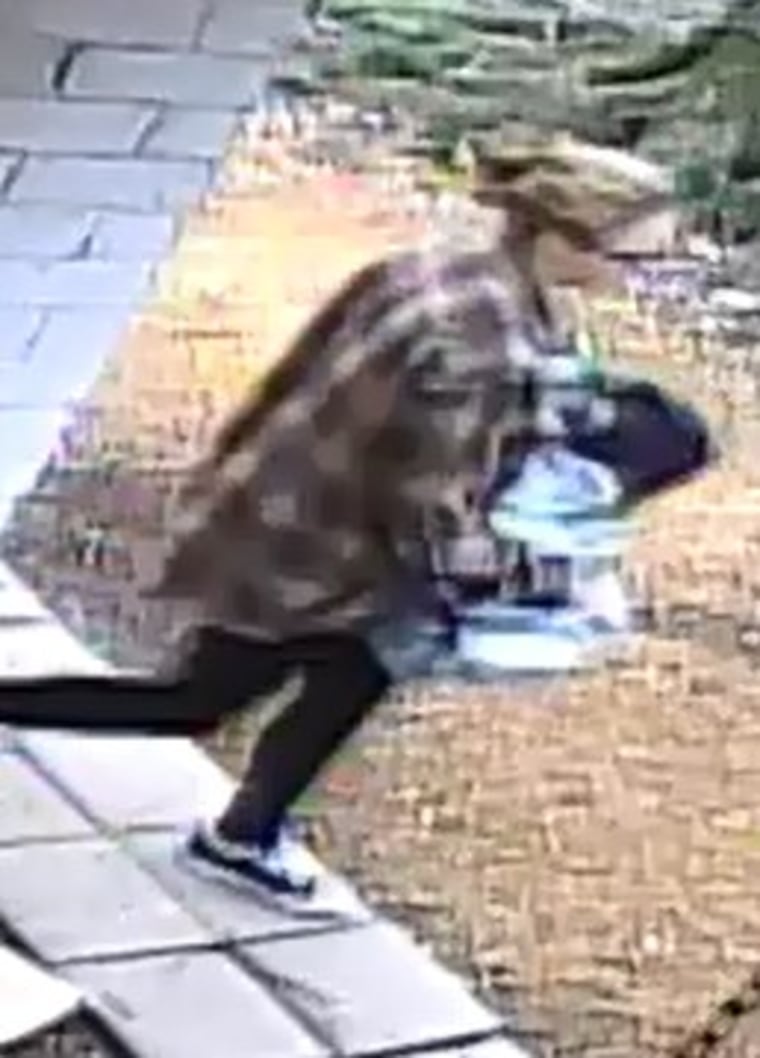 Authorities on Monday released the last-known picture of Elizabeth, taken shortly before her alleged kidnapping and surveillance footage of Cummins at a WalMart in Columbia just days before their disappearance.
The video appears to show Cummins in a beauty products section of the store containing women's hair dye, in one portion of the video a box appearing to show a hair coloring kit can be seen in his shopping cart.
The TBI said in their press release Tuesday evening that they determined the purchase was not connected to any plan to change his appearance or Elizabeth's.
The school district in Maury County has terminated Cummins' employment in the wake of the ongoing investigation into alleged inappropriate contact he had with Elizabeth in January, the TBI said.
Despite more than 650 leads, the TBI said Tuesday they still lack any new confirmed sightings, and believe Cummins could be keeping Elizabeth out of the public eye, or have fled Tennessee altogether.
In his interview with NBC News, Thomas addressed his daughter's alleged abductor directly, and implored him to leave Elizabeth somewhere safe where authorities could come and get her.
"We really would like Mr. Cummins to leave her some place safe, I know you don't have the guts to face the music so, you need to leave her somewhere safe and make arrangements for her to be picked up," he said.
Elizabeth's brother, James Thomas, said that that on the day his sister disappeared she told another sibling that if she wasn't home by 6 p.m. to call the police. In his view, that meant Cummins' convinced his sister to do something she knew was wrong.
The girl's father also said he believed Cummins was grooming the children in his class — telling them lies such as that he had previously worked for the FBI and CIA.
"He had lied to all these kids," he said. "I told them it couldn't possibly be true."
Anthony Thomas added that his daughter told him Cummins claimed to have millions of dollars and multiple pieces of property.
Despite his heartbreak, Thomas said he would never lose hope of seeing Elizabeth back safe and home.
"You've always got to hang on to some hope," he said.
"I'll wait all my life if I have to."