The 50-year-old Tennessee man accused of kidnapping his 15-year-old former student was arrested in Northern California — and the teenage girl was recovered safely after she was missing for more than a month, authorities said Thursday.
Tad Cummins, a former high school teacher in rural Tennessee, was nabbed in California after disappearing with Elizabeth Thomas on March 13, the Tennessee Bureau of Investigation said in a post on Twitter. The TBI said Thomas was recovered safely.
The two were discovered at daybreak Thursday morning after a caller had tipped authorities the night before that the pair was living "in a cabin in a remote area" of Cecilville, California, TBI spokesman Josh DeVine said at a press conference Thursday afternoon.
Authorities had previously referred to where Cummins and Thomas was found as "a commune."
Siskiyou County authorities in California first discovered the Nissan Rogue used by Cummins early Thursday, and then later located the pair, according to a statement from TBI earlier Thursday.
Cummins surrendered without incident, the TBI said, and Thomas was rescued by authorities. Authorities were still working to reunite Thomas with her family.
"This afternoon we couldn't be happier to tell you she will soon be on her way back home to Tennessee," TBI Director Mark Gwyn said at the press conference.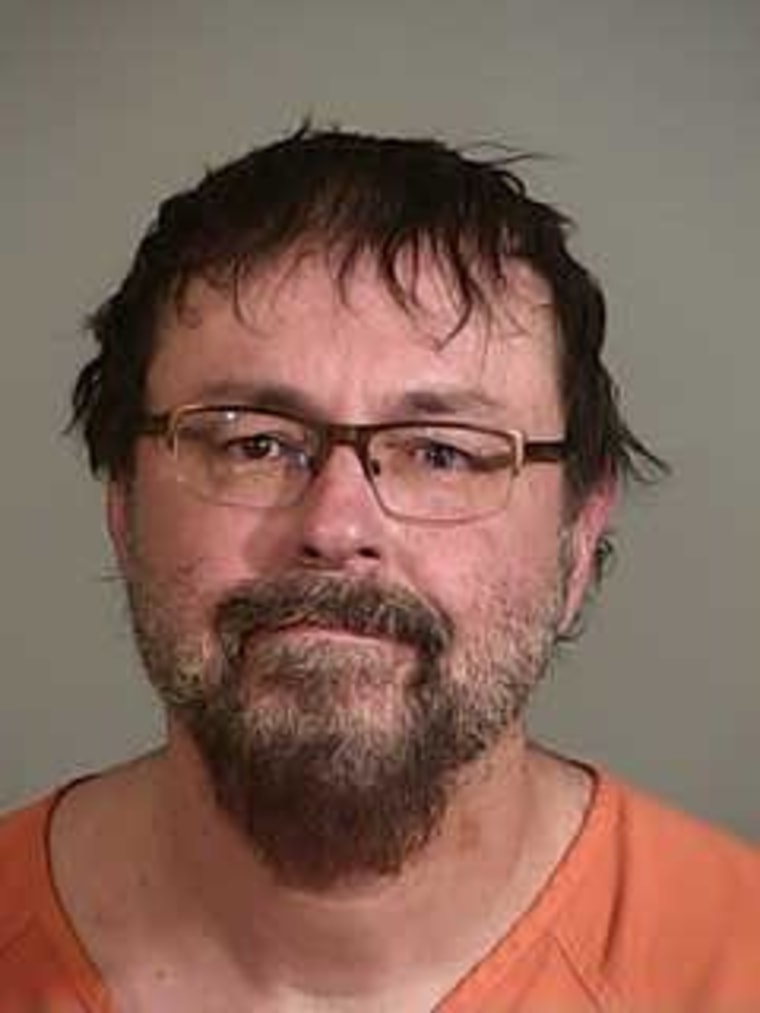 Cummins was in custody of the Siskiyou County Sheriff's Department in California, while awaiting extradition to Tennessee on charges of aggravated kidnapping and sexual contact with a minor.
U.S. Attorney for the Middle District of Tennessee Jack Smith announced at the press conference that his office had filed federal charges against Cummins for transportation of a minor across state lines for sexual purposes. The charge carries a minimum mandatory sentence of 10 years in prison, he said.
Thomas' father, Anthony, said he and his family were "overjoyed" that Elizabeth was finally found.
"I'm just so overjoyed to have her home, that she's safe," he told reporters outside a courthouse in Columbia, Tennessee, Thursday afternoon.
"We're going to have to figure out what kind of state of mind she's in, of course, and probably get her some help. It may be a long road, but at least we've got her back now," he added.
Family lawyer Jason Whatley told reporters outside court that their ultimate goal was "nothing less than just to get Elizabeth back home safely in Tennessee."
Whatley added that he had been informed that the commune where the two was found was in a very remote area with no cell phone service.
"It was off the grid ... this was the perfect place to hide out," he said.
The arrest in California comes weeks after authorities said the two had been spotted on surveillance camera at a Wal-Mart in Oklahoma City on March 30.
Authorities were on a nationwide manhunt for the two, after Tennessee authorities issued an AMBER Alert said they were deeply concerned "about his intentions for her." Cummins had been added to the state's "Top 10 Most Wanted" list.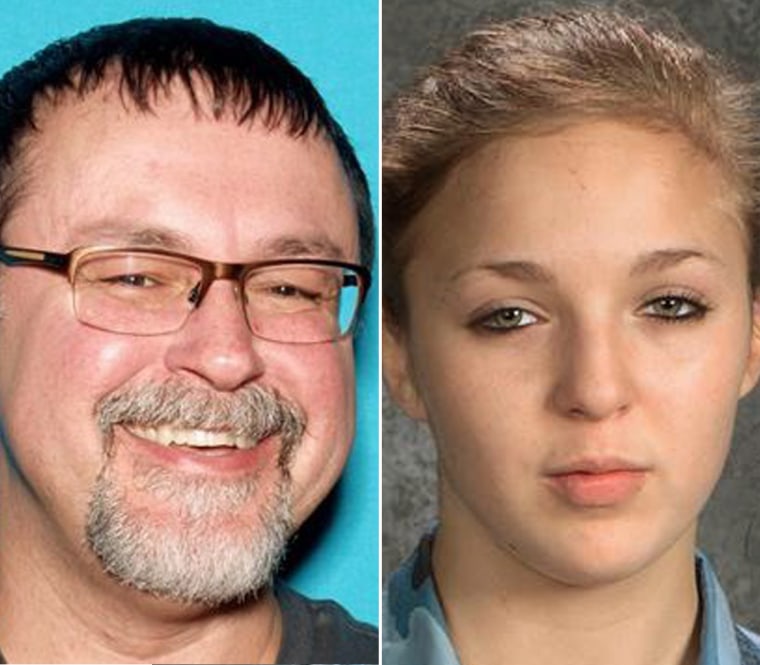 Cummins had been suspended from teaching at the Culleoka Unit School, where Thomas attends, in February after disobeying an order barring Thomas from his classroom following an incident the month before where a student reported seeing the two kissing.
The Maury County Public Schools district said in a statement that Thomas' safe return was "wonderful news for our community, and now, we can begin healing as a community, school district and as families touched by the AMBER alert."
The TBI told NBC News last month that Cummins had been searching for information on "teen marriage" online on March 5 — more than a week before Thomas went missing.
The girl's father had told NBC News that he believed Cummins was grooming the children in his class — telling them lies including that he had previously worked for the FBI and CIA.
"He had lied to all these kids," he said. "I told them it couldn't possibly be true."
He added that his daughter told him Cummins claimed to have millions of dollars and multiple pieces of property.
Cummins' wife, Jill, had pleaded with her husband to turn himself in.
"You know you can't hide forever," Jill Cummins said in an interview with NBC News. "For your sake and for Beth's sake, please go to the police or please just drop Beth off somewhere safe."
She later announced that she had filed for divorce on March 31.
"The filing of the divorce complaint is the first step to removing Jill from this situation," Michael Cox, her attorney, said at the time. "Jill will attempt to move forward with her life. This is a difficult time for her and her family."
James Thomas, Elizabeth's brother, said that on the day his sister disappeared she told another sibling that if she was not home by 6 p.m. to call the police.