A shooting spree in Knoxville, Tennessee, injured one person and killed a high school football player who was hailed as a hero after police say he died shielding three girls from gunfire. One of the gunmen was also killed.
The violence came in three separate spurts Thursday, starting at around 7:18 p.m. ET, Knoxville police said, when shots were fired at a house with two people inside: 46-year-old resident Lisa Perry and an unnamed 10-year-old.
Perry was hit multiple times in the lower back, police said on Facebook, and was transported to the hospital with non-life-threatening injuries. The child was not hurt.
Then, about three hours later, Brandon Perry, Lisa Perry's 23-year-old son, and several other men drove to another neighborhood in Knoxville and "randomly fired multiple times into a crowd," police said.
Those shots pierced Zaevion Dobson, a 15-year-old football player at Knoxville's Fulton High School, who was "struck and killed after he had jumped on top of three girls to shield them from the shooters," police said. The girls were not injured.
The overnight shooting spree came to an end just before 2 a.m. Friday, when Brandon Perry was shot while driving a BMW. He crashed the car into an apartment and was taken to the hospital with serious injuries, which he later died of, police said.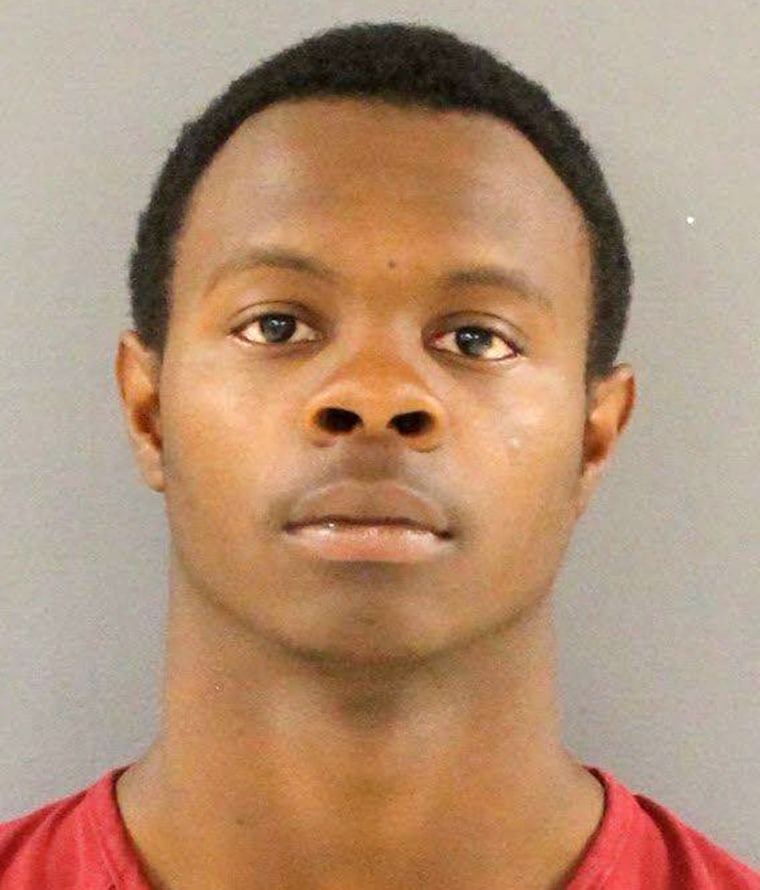 Two other men fled the crash, and were quickly taken into custody. One has been released. The other, Christopher D. Bassett, 20, was charged with being a convicted felon in possession of a firearm and violation of probation, and faces additional charges as the investigation unfolds. He is being held without bond.
In an emotional press conference, Knoxville Police Chief David Rausch said he believed the shootings were gang-related.
"We really do plead with our community to step up and to stop these acts," Rausch said, with tears in his eyes.
An outpouring of tributes online memorialize Dobson, the 10th-grader who was killed.
The assistant principal of Fulton High School, Jody Wright, tweeted: "Hearts are broken here... We lost a fine young man."
The school's football team called Dobson an "outstanding young man" on Twitter and said he will "always be remembered as a hero."
His older brother, Zack Dobson, told NBC affiliate WBIR that they were sitting on a porch when "these random dudes" walked up to them and started shooting.
"I'm shocked. I'm really just shocked. I can't believe it, can't get it across my head," Zack Dobson, 17, said. "Zae, he was an awesome kid, awesome brother. Just know that I miss him. I miss my brother."
Fulton High School Executive Principal Rob Speas told NBC News on Saturday that Zeavion Dobson — who went by Zae — was "always trying to take care of other folks."
"He would always be checking on other students," Speas said. "He was the kid that other kids wanted to be around."
Dobson was a "class clown," he added, who loved to go up to his teachers' desks, grab their iPads, and take a picture of himself making a funny face.
Fulton High School football coach Rob Black told WBIR that the boy had everything going for him. He called him a "success story."