Arlando Jasper remembers the first time he met Terence Crutcher — the unarmed Tulsa man who was shot dead by police on Friday — nearly 15 years ago.
Jasper was 21 years old and late for work at a call center. As he walked to the bus stop in Tulsa, Oklahoma, Crutcher randomly pulled up in a car and said something remarkable:
"God told me to take you wherever you want to go,'" Jasper recalled.
And just like that, Crutcher took him to his job nearly 10 miles away, no questions asked. They'd been friends ever since.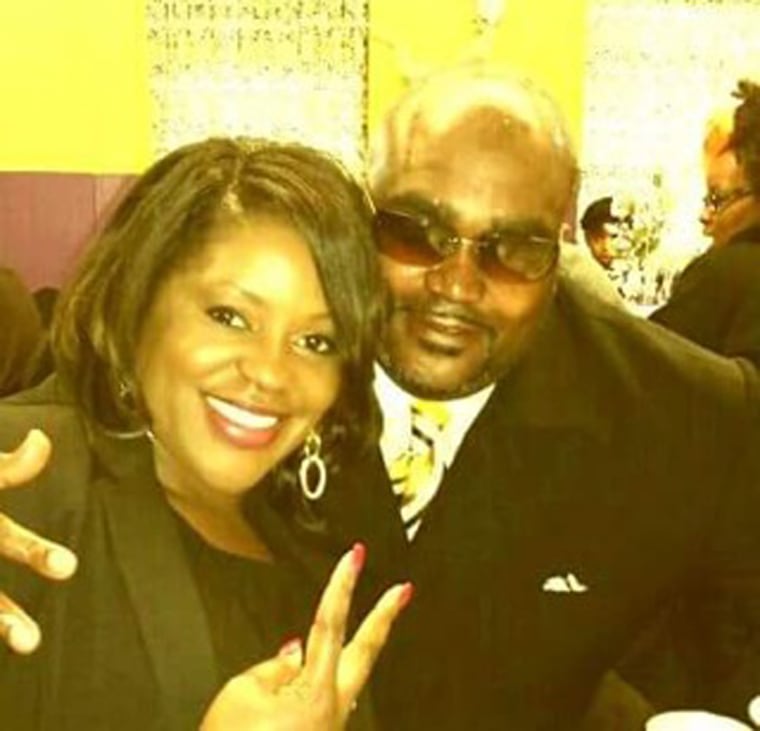 "Everyone that knows Terence knows he would give you the shirt off his back for anyone," Jasper told NBC News on Tuesday, a day after police released disturbing video of the deadly encounter. "He's a really loving, good person."
Related: 'Disturbing' Helicopter Footage Shows Tulsa Police Kill Unarmed Man
And that's why he said he's so shocked following Crutcher's death at the hands of police last week.
Jasper wondered why authorities didn't use non-lethal options — like pepper spray — and why didn't they administer first aid after he was shot?
"They let him bleed out in the street like a criminal. He's a human being and they didn't treat him like one," he said.
Crutcher's death has sparked outrage in the community and around the country, especially after authorities released dashcam and helicopter footage on Monday showing the 40-year-old, unarmed black man with his hands in the air as authorities approached him and just moments before one officer tasered him while another officer fired her gun.
The Department of Justice has also opened a civil rights investigation into the shooting. And Tulsa County District Attorney Steve Kunzweiler has also said his office will review police reports and evidence from Crutcher's shooting to determine whether charges should be filed against the officer involved.
In the Sept. 16 footage, Crutcher is seen walking toward his car, which authorities said he left abandoned on the side of the road. An officer is seen following Crutcher from behind with a gun pointed at him. Three more officers then come on the scene. As Crutcher comes to the driver's side, he is seen falling to the ground after being shocked with a stun gun. Crutcher was then fatally shot.
Tulsa Police Chief Chuck Jordan identified Officer Tyler Turnbough as the one who tasering Crutcher and Officer Betty Shelby as firing the fatal shot. He also said Shelby shot at Crutcher, who was found to be unarmed, after telling a dispatcher that "she's not having cooperation" from Crutcher.
The Crutchers family lawyer, Benjamin Crump, on Tuesday reiterated at a press conference that the video clearly shows Crutcher walking with his hands up. He also pointed out that the car's windows were up so he couldn't have been reaching into his car for a weapon.
"There was no threat posed to the officer. They were not in danger," added Melvin Hall, another one of the family's lawyers.
Shelby's lawyer Scott Wood, on Tuesday floated the theory that "she clearly believed him to be under the influence of some kind of narcotic, possibly PCP," at the time of the shooting.
Tulsa Police Sgt. Dave Walker later told the Tulsa World that investigators did recover a vial of PCP, the hallucinogen also known as Angel Dust, in Crutcher's SUV.
But Crutcher family lawyers noted Tuesday that no drug tests had yet been done on the body.
"The toxicology has not come back," said Crump. "She knew nothing about Terence Crutcher. For all she knew, he could have been the choirboy, the preacher, he could have been a drummer."
Jasper said the drugs would not have been like Terence.
"It would have been out of character, he came from a faith-based family," he said. But Jasper also noted that, even if his old friend was on drugs, "He deserved to be housed at a correctional facility, not a morgue.
Crutcher — who was studying music appreciation at Tulsa Community College — is still being remembered as a family man who frequently went to church and sang in the choir.
"Every time I saw him, he was singing," recounted Jasper.
His twin sister, Tiffany Crutcher, recounted at a news conference on Monday how she and her brother recently celebrated their 40th birthday.
"And he just wanted to be a good father for his children, his four children, he wanted to do something life," she said, noting the family wants criminal charges filed against Shelby.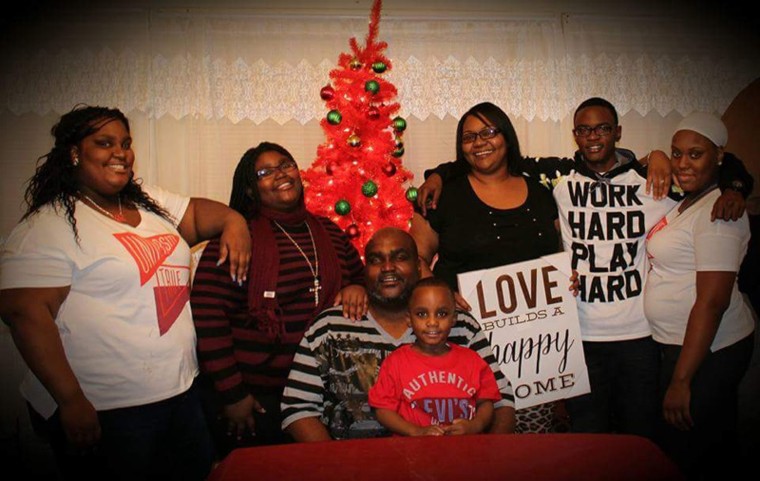 Meanwhile, grassroots organization "We The People Oklahoma," which has also called for the arrest of Shelby (who is on paid administrative leave), is planning a protest for justice outside the Tulsa Police Department on Tuesday evening.
Democratic presidential candidate Hillary Clinton also weighed in on Tuesday.
"Another unarmed Black man was shot in a police incident. This should be intolerable. We have so much work to do. #TerenceCrutcher" she wrote on Twitter.