LAREDO, Texas — The edges of this small border city bustle with activity as construction vehicles clear flat expanses of land for massive warehouses, and semi-trucks moving American and Mexican goods appear to cover every inch of roadway.
To James Gonzalez, 33, the sterile, boxy buildings and traffic congestion only a few miles from the five bridges that connect the U.S. to Mexico represent financial success and future business opportunities.
The city's fortunes, based entirely on trade between the two countries, is forever tied to the United States' kinship with or animus for its southern neighbor. The closeness of that relationship can sometimes make the restrictive lines of the national border feel blurry, but with the Trump administration's recent threats of a trade war, they have become increasingly stark.
Until Friday night, it looked like President Donald Trump would punish Mexico — and thus Laredo — with tariffs on all goods that come north across the border. That threat was lifted because of a vague agreement about immigration, but residents here know it could be reimposed at any time, damaging their business relationships.
"We're just the canary in the coal mine here," Gonzalez said between sips of a hot cortado coffee on a weekend when temperatures rose above 110 degrees. "We're the bellwether because if the relationship is going well, then we're doing well."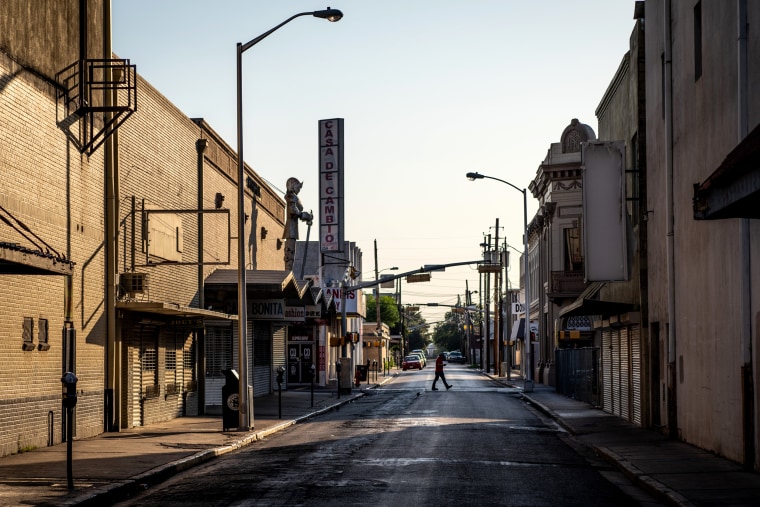 The Gonzalez family's auto parts business opened in Laredo in 1934 and now has storefronts from Monterrey, Mexico, to San Antonio, Texas, with more locations fanning out along the border. They have already had to raise prices because of tariffs on goods made in China, but because 20 percent of their products, from air filters to radiators, are made in Mexico, they fear another price hike is on the horizon should the relationship deteriorate.
Gonzalez said tariffs on the United States' southern neighbor and any retaliation from Mexico could lead to his family closing stores, threatening their 24 locations.
"Only maybe just now are we getting to the point where Laredo is getting on its own two feet," Gonzalez said. "Now if you kneecap us with trade, you take the only leg we have to stand on. If we lose that, what do we have?"
Tariffs bad for business?
Like Gonzalez, many here worry the Trump administration's ongoing trade fights threaten the prosperity and hopes that Laredo's industries can expand and bring long-term financial stability to a city where 30 percent of the population is at or below the poverty level, according to the U.S. Census.
Monday would have marked the beginning of the 5 percent tariff on Mexican goods that Trump said would slowly increase to 25 percent if he did not receive immigration concessions from the Mexican government.
That threat sowed discord in this city of 260,000 people, which is experiencing increased levels of investment and financial success because of the United States' trade relationship with Mexico.
The Port of Laredo, where nearly 4.6 million trucks crossed the border in 2018, became the nation's most successful port overall for the first time last month, surpassing the Port of Los Angeles, according to Census Bureau data released in May.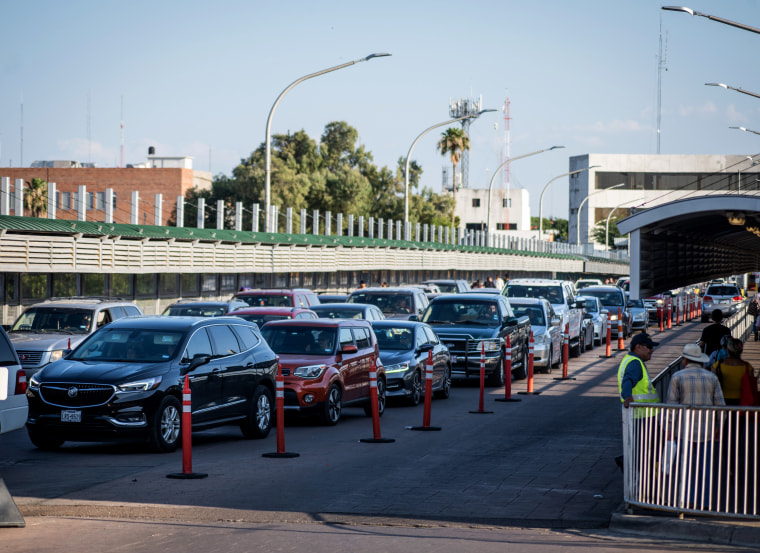 The change was caused, in part, by another strained trade relationship that developed under the Trump administration. The Port of Los Angeles's top trading country is China, and the ongoing trade war between the two nations contributed to a 3 percent decline in trade through the California port in the first four months of 2019.
But some here worry that Mexico could eventually lose patience with the Trump administration's trade tactics, souring the relationship.
The need for trade with Mexico is readily apparent to Ruben Norton, 36, who runs a sporting goods store with his father just blocks from the border checkpoint. Their business, first opened in 1947, is dependent on that cross-border commerce.
"Without Mexico, this place and Laredo is a ghost town," Norton said, gesturing around his store. "With everything we're doing, at what point do we jab them enough that Mexico just gives us the middle finger?"
The end of the tariff threat?
Friday's announcement did not necessarily indicate the end of tensions.
The U.S.-Mexico Joint Declaration states that the two countries would "continue their discussions on the terms of additional understandings to address irregular migrant flows and asylum issues, to be completed and announced within 90 days, if necessary."
The New York Times reported Saturday that the two neighbors had come to this agreement months ago, leading to allegations the president had manufactured both the crisis and its conclusion.
The president denied the Times report Sunday morning on Twitter.
A White House official confirmed to NBC News that Mexico had already agreed to send troops to its southern border and take U.S. asylum-seekers as they wait for their legal cases in the U.S. to proceed, as The Times had reported. In the latest declaration, Mexico will send 600 more soldiers to its southern border and speed up its timeline for other portions of the agreement.
The official noted the White House planned to take a wait-and-see approach, leaving enough room to force another negotiation if the president finds Mexico's actions ineffective.
The possibility of more negotiations and Trump's tweet on Sunday that the United States "can always go back to our previous, very profitable, position of Tariffs," offers little comfort to the people of Laredo, where a level of fear and uncertainty continues to linger despite the relief some felt Friday night after the announcement.
"It's great we don't have them starting Monday. That's awesome," Gonzalez said. "No one has to worry about Monday. I don't have to worry about Tuesday and Mexico retaliating. But what happens in 90 days? As we get closer, this administration seems to like to do things at the last minute. Every administration likes to do things different, but how do businesses plan for that? It causes chaos."
This business community has already felt the squeeze of the Trump administration's tariffs.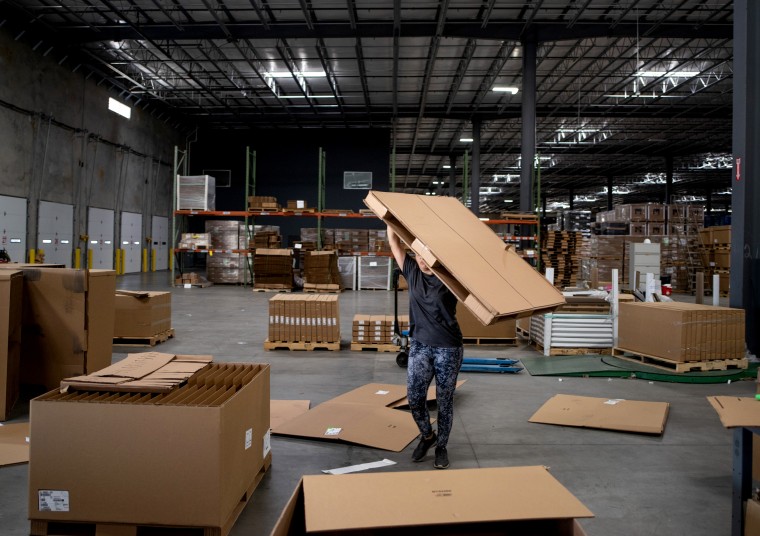 John Valle's company is completing construction on a 212,000-square-foot warehouse on the edge of town. His crews worked over the weekend in blistering heat to wrap up last-minute details, while warehouse workers inside the complex moved boxes marked with familiar names like Honda, Toyota and GMC.
Valle, 57, said he understands the need to push Mexico on immigration, but he believes tariffs are a negotiating tool that ultimately hurts American businesses.
The Trump administration's 25 percent steel tariffs were implemented when his company was in the middle of a purchasing order for rebar used in the warehouse construction. It caused a massive wallop to his wallet.
The threat of the most recent tariffs also caused some potential new clients to go quiet until they felt assured the Port of Laredo wouldn't experience the same financial hit as the Port of Los Angeles.
Such situations leave Laredo business owners feeling a lack of control over their own destiny.
"We can't plan for it," Valle said. "We're hoping for the best. We're hoping the politics comes together, and they understand how they affect both sides. But if we hurt Mexico and the economy gets worse over there, what do you think happens? We'll have an even bigger problem in the U.S."