A San Antonio cop was killed Sunday morning outside police headquarters after he was shot twice in the head by a suspect who fled the area, police said.
San Antonio Police Chief William McManus told reporters that the officer, Benjamin Marconi, 50, was writing a ticket after a traffic stop on the south side of the city's public safety building at 11:45 a.m. (12:45 p.m. ET).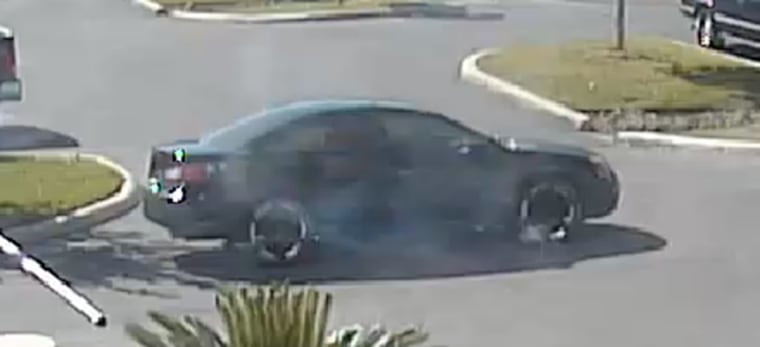 A black sedan with chrome rims that McManus described as either a Nissan or a Toyota then pulled up behind the police vehicle. McManus said a black man wearing a gray shirt and gray pants got out of the car, walked up to the Marconi's driver's side window and fired once, striking the officer in the head.
Then, McManus said, "He reached in again, firing a second time."
The suspect, who McManus said is between 5'7'' and 6'0'' and possibly has a beard, walked back to his car, pulled around the officer's vehicle and drove through police headquarters' parking lot.
Marconi, a 20-year veteran, was pronounced dead at a local hospital, he said.
A former colleague of Marconi's, retired detective Roy Naylor, said that Marconi was a sex crimes detective who "excelled" at his work.
"He was a great father, he was a great officer," Naylor told NBC News. He said that Marconi had two children from previous marriages, as well as grandchildren.
McManus, who said the suspect was still at large, said investigators had not yet determined a motive. But he compared the shooting to targeted attacks on police officers earlier this year.
In Dallas, five officers were killed and 12 were injured when a sniper opened fire during a protest on July 7. Ten days later, in Baton Rogue, three more officers were killed and three were injured in what authorities described as an ambush.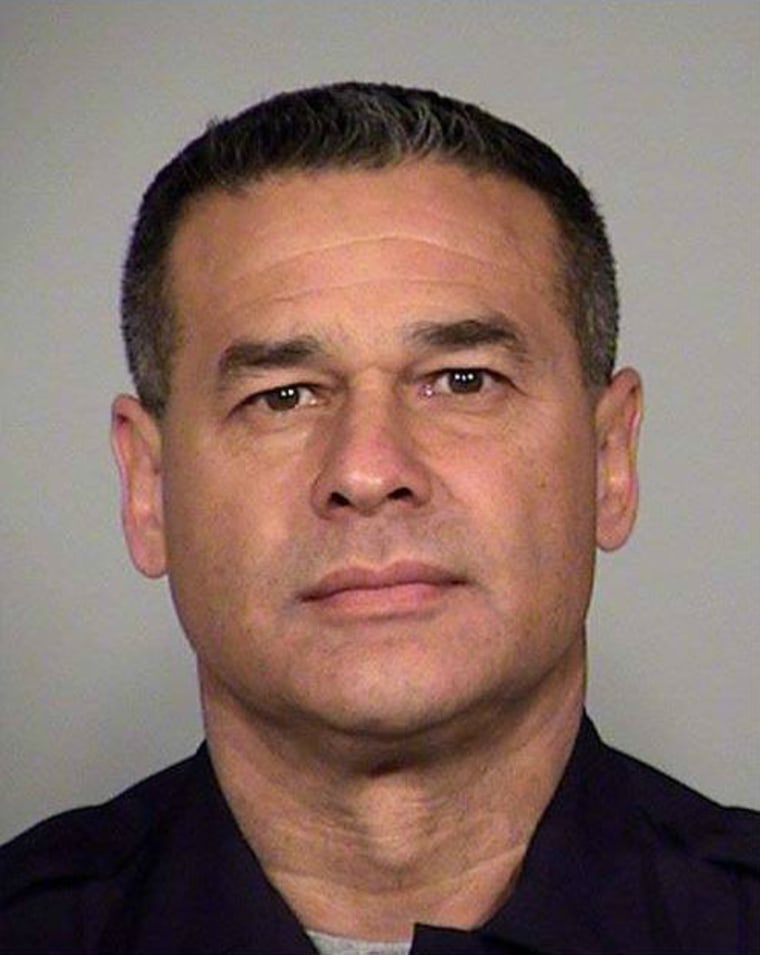 "It's happened here," McManus said, adding: "It's everyone's worst nightmare."
In a statement Sunday, Gov. Greg Abbot used Marconi's killing to argue that police officers should be considered a protected class.
Related: 'Blue Lives Matter': Louisiana Hate Crimes Bill to Protect First Responders
"Attacks against law enforcement officers will not be tolerated in Texas and must be met with swift justice, which is why I look forward to signing my Police Protection Act into law - making targeted attacks against law enforcement a hate crime," he said.