A Texas deputy constable moonlighting at a Houston mall was fatally shot with his gun during a struggle with a man Wednesday afternoon, authorities said.
Deputy Neil Adams was working at the PlazAmericas mall when, shortly before 4 p.m., he got into a physical confrontation with a suspect described only as a 35-year-old, they said.
Houston Police Chief Troy Finner said at a press conference Wednesday night that it was possible Adams was responding to a disturbance inside a store when the violence took place.
Two Houston police officers who were among others dispatched to a report of an officer needing help at the mall found the suspect in the mall's food court, Finner said.
"He had a sharp-edged weapon, came at the officers," he said.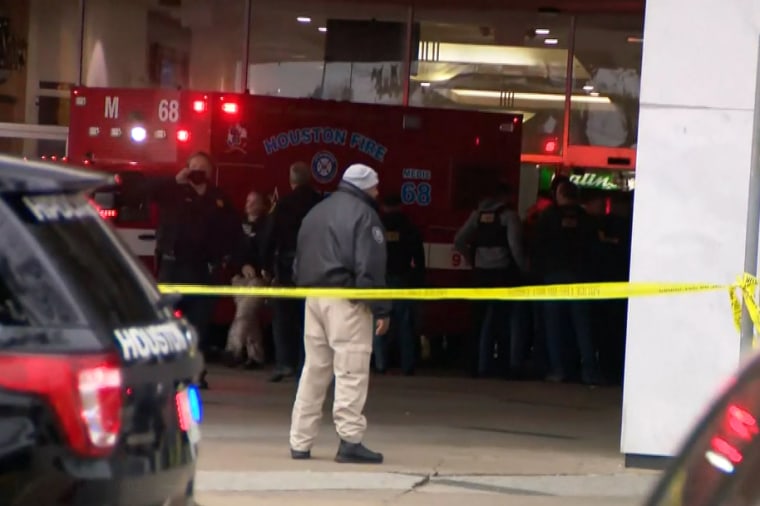 The two opened fire, ending the threat and sending the suspect to a hospital, where he died, the chief said.
Police said earlier the deputy had also been hospitalized following the initial shooting.
Roy Rogers, the Precinct 1 constable of San Jacinto County, said Wednesday that Adams was one of his deputies, a nearly 10-year veteran responsible for environmental enforcement.
"We lost one of our heroes," Rogers said at the press conference. "He was a good man. He worked hard to take care of his family, to take care the of the constituents of our county."
PlazAmericas is in the city's Sharpstown community.
The officer's shooting was still under investigation by Houston police. Because officers subsequently opened fire, the Houston Police Department and the Harris County District Attorney's Office were investigating that aspect of the violence.