A jury sentenced a Texas cancer researcher to 10 years in prison after she was convicted of poisoning her colleague, who was also her lover, by lacing his coffee with a chemical found in antifreeze. Dr. Ana Maria Gonzalez-Angulo, 43, a breast cancer doctor based at Houston's famed Texas Medical Center, had been involved in a sexual relationship with her fellow researcher, Dr. George Blumenschein.
Prosecutors said the affair turned into a "fatal attraction" and she poisoned him with ethylene glycol after Blumenschein spurned her in favor of Evette Toney, his longtime live-in girlfriend with whom he was trying to start a family. Blumenschein survived the poisoning. A jury on Friday convicted Gonzalez-Angulo of aggravated assault.
During closing arguments in the trial's punishment phase, prosecutors asked jurors to sentence Gonzalez-Angulo to at least 30 years in prison, saying this should be treated as a murder case as she stole years from Blumenschein's life. Blumenschein testified last week his life span was shortened by the poisoning as he now has only 40 percent of his kidney function. Defense attorney Derek Hollingsworth asked jurors to sentence Gonzalez-Angulo to probation, saying she should not be judged solely by this one event in her life. He pointed out the work she had done helping patients during her career.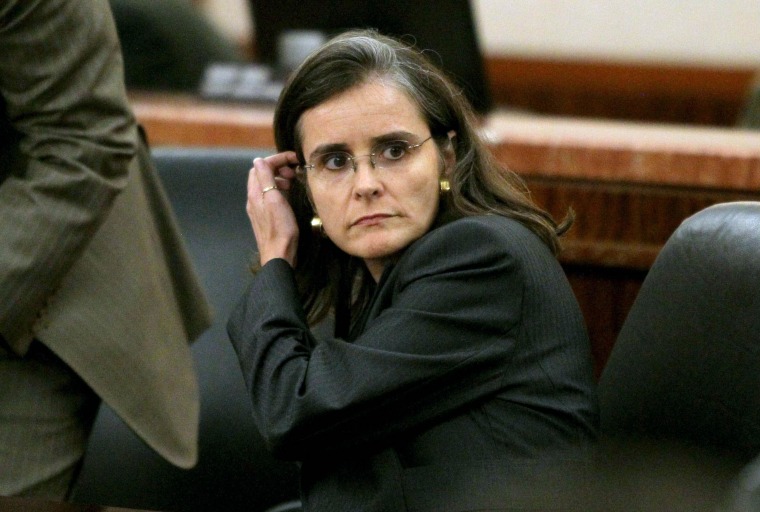 IN-DEPTH
- The Associated Press