DALLAS — The father of a 3-year-old girl whose body was found in a culvert near their suburban Dallas home little more than a year after she was adopted from an Indian orphanage was indicted Friday on a capital murder charge.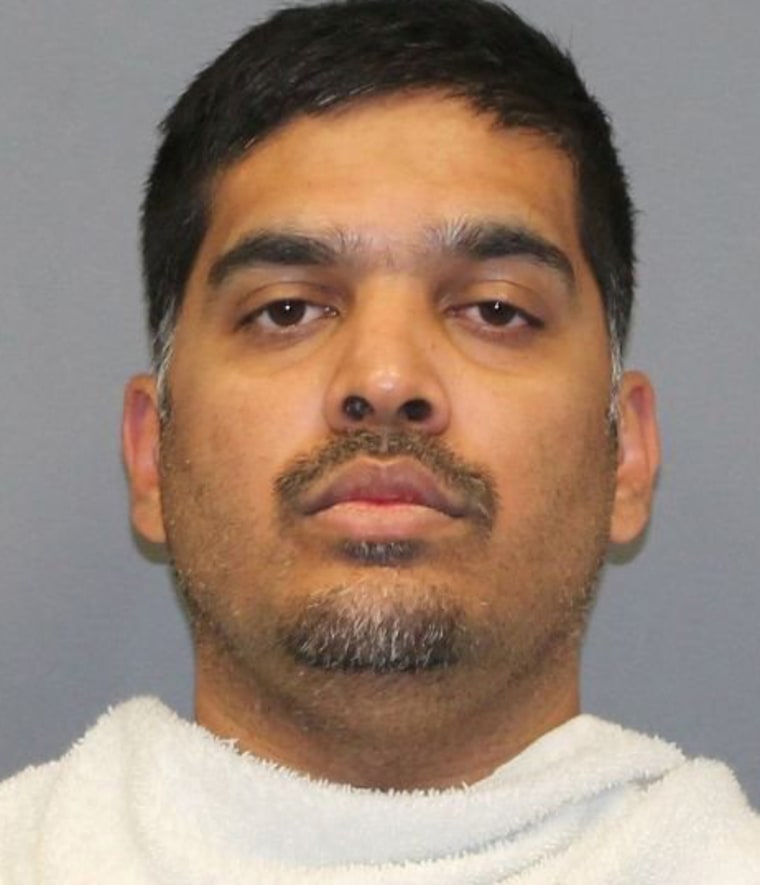 Wesley Mathews, 37, was also indicted in Dallas County Court on charges of abandoning a child and tampering with evidence. He is already charged with felony injury to a child.
Wesley Mathews initially told police Sherin Mathews disappeared after he punished her by sending her out in the night to stand by a tree near the home. He later told investigators the girl had developmental disabilities and was malnourished. He described a special diet regimen in which she had to eat whenever she was awake in order to gain weight.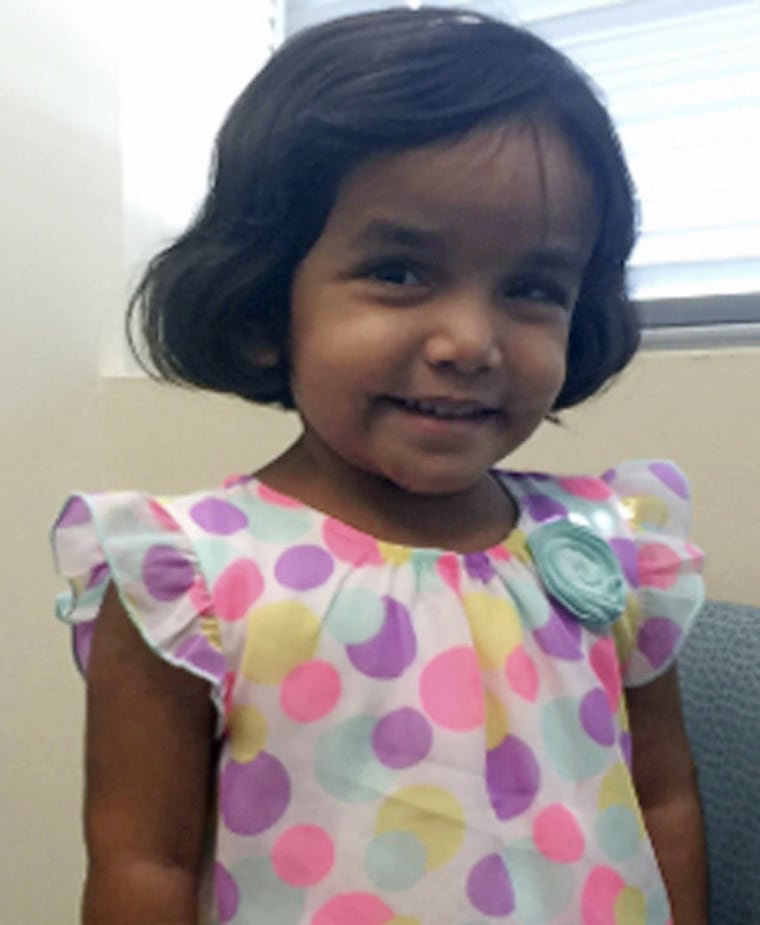 Related: 3-year-old Indian girl a homicide victim in Texas, autopsy finds
According to an arrest affidavit filed by Richardson police, Mathews said he had been trying to force the girl to drink milk in the garage of their home. Mathews allegedly told police that Sherin choked and coughed and eventually he felt she had no pulse and believed the child had died. Investigators wrote that he "then admitted to removing the body from the home."
Mathews was being held at the Dallas County jail on a $1 million bond. His wife, 35-year-old Sini Mathews, also was being held on a charge of abandoning a child.
An attorney for Wesley Mathews did not immediately return a call for comment.