Texas Gov. Greg Abbott has announced he would pull funding from Travis County, home of the state's capital, following up on his promise to discipline the new sheriff's "sanctuary" policy.
Travis County Sheriff Sally Hernandez announced after President Donald Trump's inauguration that her jails going forward would only honor immigration holds in murder, aggravated sexual assault and human trafficking cases. The policy was set to be enacted on Wednesday.
The Republican governor's move on Wednesday comes a week after President Donald Trump's new executive order threatening to withhold federal funding from so-called sanctuary cities.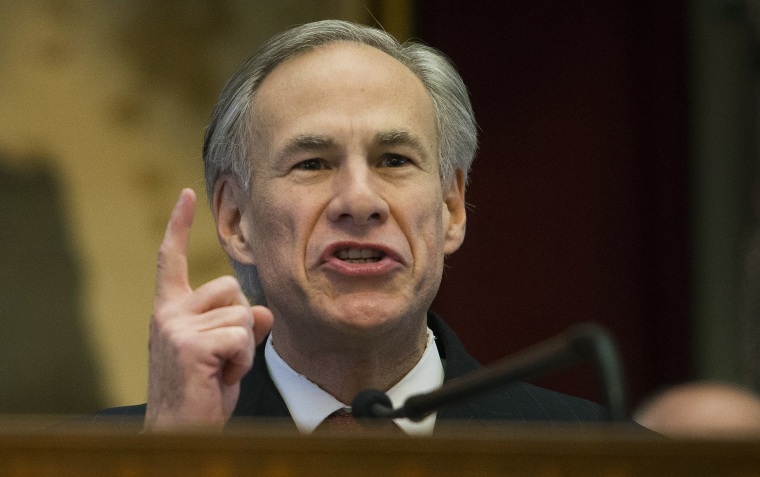 Travis County was due to receive $1.5 million from the criminal justice division of Abbott's office.
"I think what we seen so far from Governor Abbott is a blatant disregard for the people of Travis County and the people of Texas," Texas Democratic Party Deputy Executive Director Manny Garcia told NBCnews. "And once again he is trying to score political points off the backs of families who are going to be hurt by his political actions."
"He is using these funds to hold these families hostage and to play a political game with them," Garcia said.
"The office of Texas Democrats commend Hernandez actions and continue to fight against Abbott who is holding grants that the county uses to assist women, children, families, and veterans."
Related: NYC Official Vows To Fight Trump's 'Sanctuary City' Plan
A spokeswoman for Abbott didn't immediately return a request for comment Thursday.
During an interview with Fox News last week Abbott said he will seek laws to remove Texas officials if they don't comply with the handling of those thought to be immigrants in the country illegally.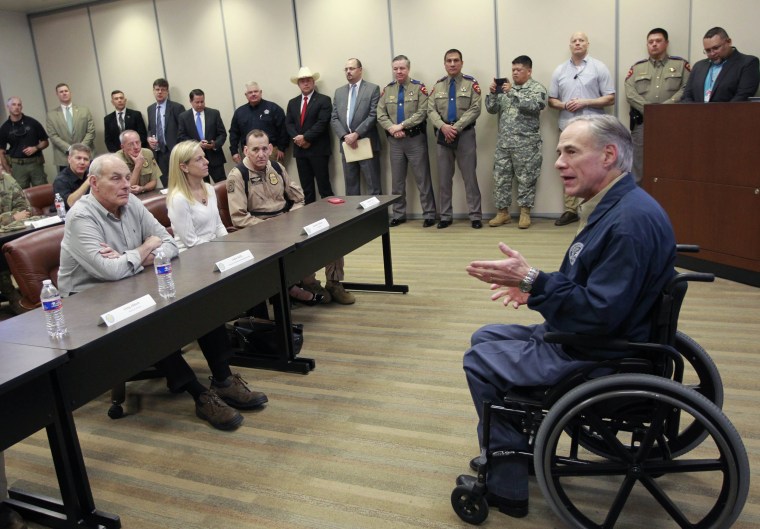 Singling out Hernandez, Abbot said a statement, "We will remove her from office."
Travis County Judge Sarah Eckhardt, however, wrote in a letter to Abbott that she was confident the sheriff is within the law.
"I am certain you have come to the same conclusion; else you would not be seeking to change current State law to put all Texas Sheriffs in the service of the United States Department of Homeland Security," Eckhardt wrote.
Related: 'Sanctuary Cities' Vow to Resist Trump Order Despite Funding Threat
Meanwhile, a state Senate committee on Thursday heard hours of testimony, mainly from opponents, on a bill that would deny state grant funds to jurisdictions that discourage "inquiring into the immigration status of a person under lawful detention or arrest."
"We will continue to support those efforts to stop SB-4 because not only is it not in character of the kind of the friendly state that we are, it is against the moral character of this state," Garcia, of the Texas Democratic Party, said.