Texas Gov. Rick Perry on Tuesday told supporters "we will prevail" before turning himself in to authorities on charges of abuse of power.
"This indictment is fundamentally a political act that seeks to achieve at the courthouse what could not be achieved at the ballot box," Perry told a crowd outside Travis County Criminal Justice Center in Austin.
Perry was charged last Friday after a grand jury indicted him for abuse of power and coercion of a public servant. The charges stem from the Republican's threats to veto funding for a public integrity unit after the woman heading the group was arrested for drunk driving.
The three-term governor and his legal team have said the case is nothing more than partisan politics and have vowed to fight the charges. Perry said a guilty verdict would have "a chilling restrain on the right to free speech" and would curb the veto power for both Republican and Democratic governors.
"I will not be distracted by these baseless political charges," he vowed.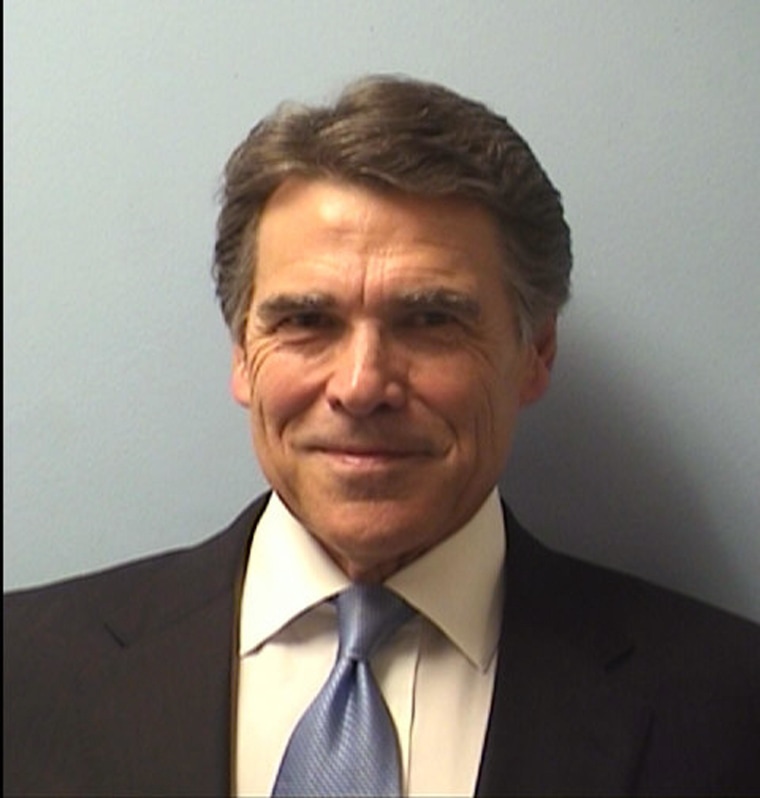 IN-DEPTH
-- Andrew Rafferty