A Houston grand jury on Monday indicted two anti-abortion activists in connection with undercover videos shot in Texas that purported to show fetal organ sales inside a Planned Parenthood clinic.
The grand jury meanwhile declined to indict anyone from Planned Parenthood, Harris County District Attorney Devon Anderson said in a statement.
Indictments were issued against David Daleiden, founder of the Center for Medical Progress and self-described "citizen journalist," for tampering with government documents, a felony, and the purchase and sale of human organs, a misdemeanor.
A tampering indictment was also issued against Sandra Merritt, who was named in a federal lawsuit filed by Planned Parenthood earlier this month.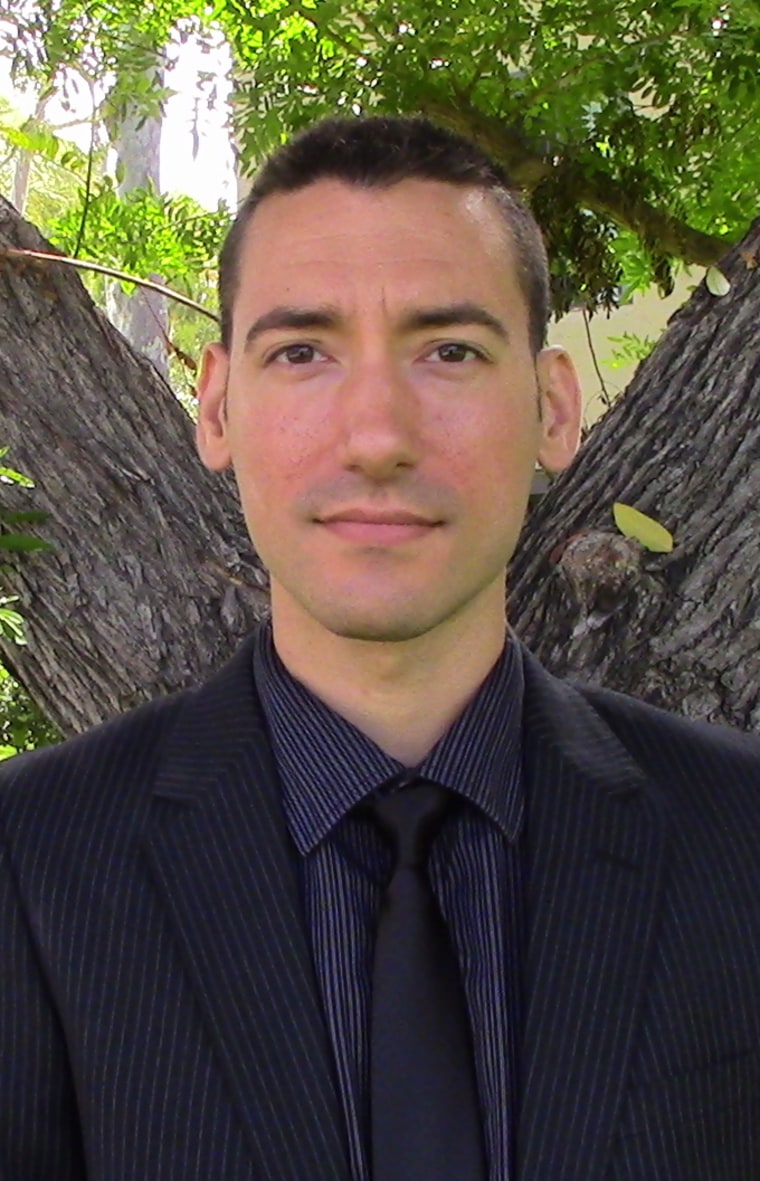 The suit, filed in San Francisco, alleges that she, Daleiden and several other "anti-abortion extremists" executed a "complex criminal enterprise" that involved "fake companies, fake identities and large-scale illegal taping" meant to "demonize" Planned Parenthood and interrupt its operations.
A message left with the center Monday was not immediately returned, but in a statement earlier this month, the group called the federal lawsuit "frivolous" and described Planned Parenthood's work as "barbaric."
"This last-ditch move of desperation is going to expose all of the sordid dealings of the California Planned Parenthood affiliates to the light of the legal system and the public will see them for the corrupt abortion and baby body parts profiteers that they really are," the statement said.
Anderson, the Harris County district attorney, convened the grand jury last year at the request of Texas Lt. Gov. Dan Patrick, NBC affiliate KHOU reported, and after the release of several other undercover videos from around the country that claimed to show the sales of fetal tissue.
Daleiden has described the footage as part of a long-term investigation called "Human Capital" that allegedly documents Planned Parenthood's "illegal sale of body parts from aborted fetuses."
The videos galvanized anti-abortion lawmakers, with Republicans on the campaign trail and in Congress condemning them and leading the charge to strip Planned Parenthood's federal funding.
In Texas, Lt. Gov. Patrick said it appeared that Planned Parenthood was "profiteering from selling body parts from aborted babies," KHOU reported.
In a statement, Anderson said that "We were called upon to investigate allegations of criminal conduct by Planned Parenthood Gulf Coast. As I stated at the outset of this investigation, we must go where the evidence leads us. All the evidence uncovered in the course of this investigation was presented to the grand jury. I respect their decision on this difficult case."
To Planned Parenthood, the announcement offered vindication.
"These people broke the law," spokesman Eric Ferrero said in a statement. "As the dust settles and the truth comes out, it's become totally clear that the only people who engaged in wrongdoing are the criminals behind this fraud, and we're glad they're being held accountable."