AUSTIN, Texas — Former fugitive Kaitlin Armstrong was sentenced to 90 years behind bars on Friday for the jealously fueled murder of professional cyclist Moriah 'Mo' Wilson.
The same Travis County panel that found Armstrong guilty of first-degree murder on Thursday deliberated for about another three hours on Friday before recommending the prison term that was accepted by Judge Brenda Kennedy.
The defendant's sister, Christie Armstrong, cried after the penalty-phase verdict was delivered by a panel drawn from 12 jurors and two alternates. The group of 14 comprised nine women and five men.
Armstrong, 35, was facing anywhere from between five and 99 years behind bars for the May 11, 2022, slaying. The prosecution had asked for a minimum of 40 years.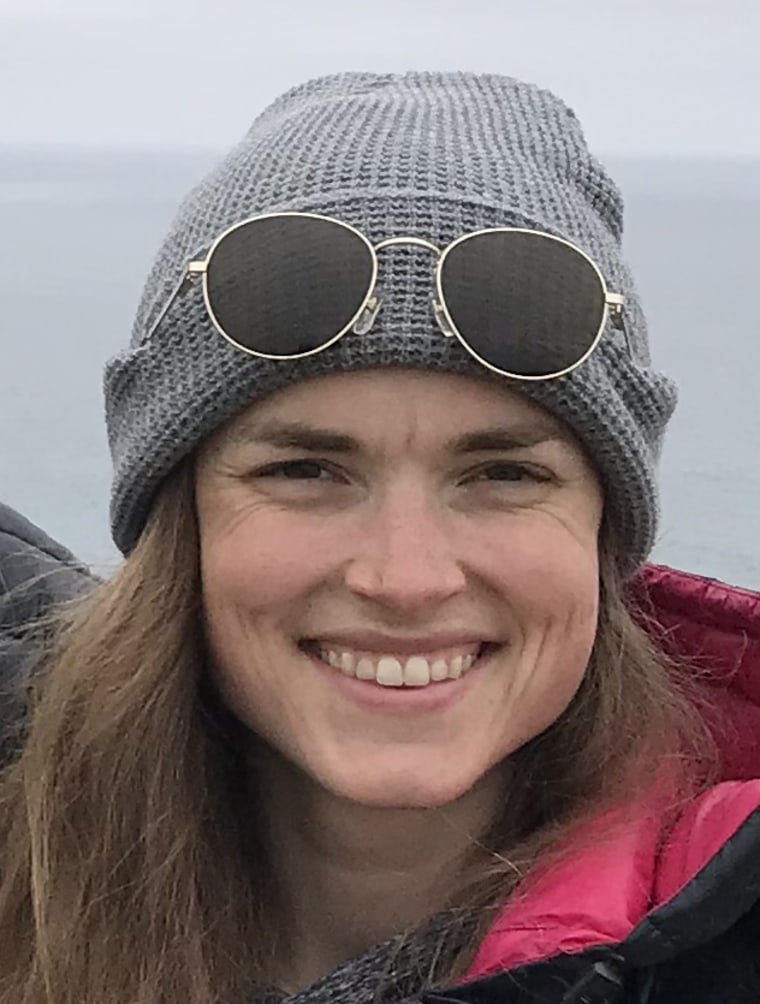 The lengthy sentence did little to ease the pain of Wilson's loved ones.
"Other than the prosecution team, there really are no winners here," the victim's father, Eric Wilson, said outside court. "This is not a time for celebration but a time for prayer, a time to pray for our family, her friends and Armstrong family and their friends."
Defense attorney Rick Cofer thanked the jury in a written statement after the sentencing and said Wilson's death was a tragedy.
"The loss of Moriah Wilson is a tragedy, and our hearts go out to the Wilson family and to the family of our client Kaitlin Armstrong," Cofer said in the statement.
Armstrong could have left sentencing completely in the hands of the judge.
Instead, she opted for jurors to make a sentencing recommendation, prompting penalty phase testimony on Thursday shortly after the verdict was read.
Caitlin Cash, Wilson's friend who discovered the body, addressed the court and Armstrong after the jury came back Friday, recalling her hours-long interview with police the night of the slaying. 
Cash vividly remembered washing her blood-stained hands and instantly regretting that routine act — because it was the last piece of her friend she could touch.
"Kaitlin, I want you to know that I fought for Mo," Cash said.
Armstrong's father and sister and a spiritual adviser all testified to the offender's character on Thursday.
Cofer told jurors on Friday that "punishment is a lot less clear cut" than their finding of guilt 24 hours earlier.
"Two families are devastated and grieving in very different ways," Cofer said. "Kaitlin has no prior criminal history."
Wilson's loved ones told the court about the immense grief they've endured since the elite 25-year-old cyclist was gunned down by Armstrong, who viewed her as a romantic rival.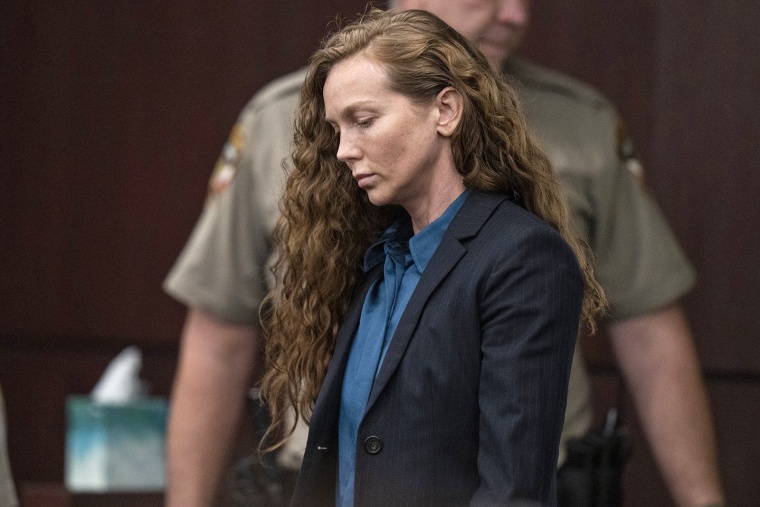 "She (Armstrong) put everybody at risk," Travis County Assistant District Attorney Rickey Jones told jurors on Friday. "She was selfish. Utterly selfish. Think about that." 
The prosecutor told panelists to "think about those 16 months" that Wilson's loved ones have suffered since the athlete's murder.
The victim had come to Austin in May 2022 to take part in a bike race in Hico, southwest of Fort Worth.
And while she was in town, Armstrong's boyfriend and pro bicyclist Colin Strickland — who had a brief relationship with Wilson in fall 2021 — texted her to meet up.
Hours before her slaying, Wilson swam with Strickland at a local pool and they had dinner together, prosecutors said. Strickland lied to Armstrong about his whereabouts that evening, a police affidavit said.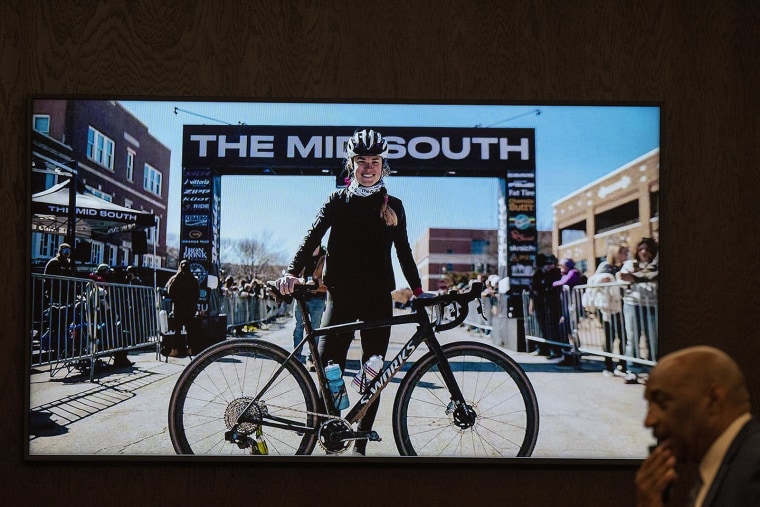 Strickland and Armstrong lived together so she had access to his messages on a laptop at their home, according to prosecutors.
Armstrong then tracked Wilson's movements on the exercise app Strava and cell phone data and GPS placed the assailant in vicinity of the murder scene.
After killing Wilson, Armstrong fled to Costa Rica, underwent plastic surgery to her nose, changed her hair style and color and tried to establish a new life as a yoga instructor before being captured, investigators said.
"This was not a momentary action, this was someone who thought and had time to calculate and meditate about what she was about to do," ADA Guillermo Gonzalez told jurors on Friday. "All of this is because of her, because of her actions."
Rebeccah Glaser reported from Austin and David K. Li from New York City.
CORRECTION (Nov. 17, 2023, 7:10 P.M. ET): A previous version of this article misstated the breakdown of the panel that delivered the verdict. The group comprised nine women and five men, not nine men and five women.