Texas lawmaker Victoria Neave hasn't eaten since Sunday, she says, when she received a Holy Communion wafer during Mass. She drank juice that same morning, and has only consumed water since.
This fast is her spiritual stand, she says, in opposition to an anti-"sanctuary cities" bill poised to become law in her state — and in the face of death threats criticizing her on social media. House representatives will debate the legislation Wednesday after Texas senators overwhelmingly passed it in February.
"This is personal. It's a form of sacrifice and protest," Neave, a first-term Democrat and devout Catholic, told NBC News, "and this issue tugs at my heart."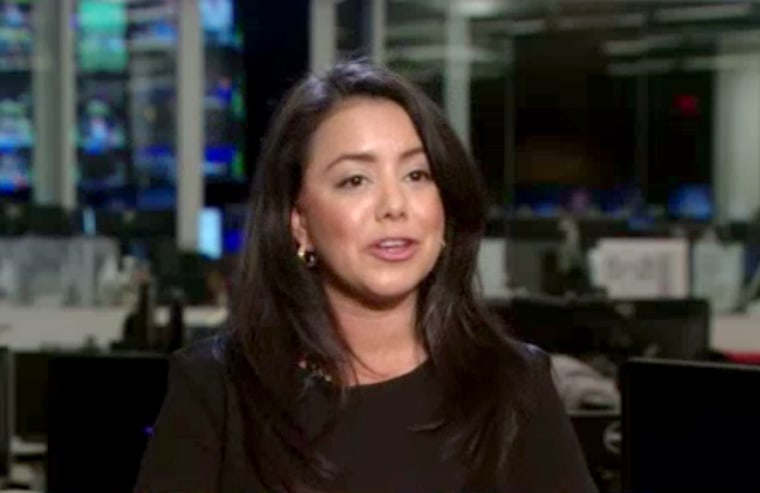 The bill, SB4, would ban local governments and universities from instituting "sanctuary" policies and allow law enforcement to ask people about their immigration status.
The bill also penalizes communities that fail to comply: The head of a department whose agency violates the law could face criminal prosecution, while the agency could be fined at least $1,000 and as much as $25,000 for each recurring violation.
Texas Gov. Greg Abbott has vowed to sign SB4, which would become the first state to ban sanctuary cities under the Trump administration. President Donald Trump signed an executive order in January that denies federal funding to communities shielding the undocumented from deportation.
In Texas, Abbott is withholding nearly $2 million in grant money to Travis County, where Sheriff Sally Hernandez said she would only comply with Immigration and Customs Enforcement agents detaining someone for serious crimes, such as murder or aggravated sexual assault.
"This is not a pronouncement of sound public policy; it is a dangerous game of political Russian roulette — with the lives of Texans at stake," Abbott wrote in a response to Hernandez earlier this year.
Related: 'Sanctuary Cities' Vow to Resist Trump Order Despite Funding Threat
But Neave, who represents parts of Dallas, Mesquite and Garland, said she doesn't accept the argument that sanctuary cities unfairly protect undocumented immigrants, some who may commit more dangerous crimes.
Instead, she sees the bill undermining local policing: "People will try to say this will help public safety, but people are not going to want to report crimes or go to court to testify as a witness if they're afraid that they can be deported," Neave said.
"I've had teachers come to my office and say their students are afraid of what's going to happen to them if their parents are deported," she added.
State Sen. Charles Perry, a Republican who sponsored SB4, told NBC News that the bill would put all of the state on the same page and ensure, "those who engage in criminal activity are not released back on our streets."
"We protect victims and witnesses of crime in Senate Bill 4 to make sure no one is hindered from reporting crime," he added.
Neave's decision to fast until at least Wednesday, when the House could vote on the bill, is inspired by Cesar Chavez. The Mexican-American labor leader held well-publicized hunger strikes to bring attention to the violence brought against migrant workers trying to organize.
A Facebook page supported by Neave encourages others to fast, pray, "or in your own way [let] all of my colleagues in the Texas House know how devastating this legislation will be to our families."
She said she previously took part in a five-day hunger strike in law school to bring attention to immigration reform.
As a state representative, she said, the sanctuary cities bill strikes a personal note for her after her father came to the United States illegally from Mexico more than 40 years ago. He ended up opening his own TV/VCR repair shop in Mesquite, and helped Neave attend college and become a lawyer.
Her mother was born and raised in Dallas, and her father has since become a legal U.S. citizen.
While response has been positive, she added, there have been some negative comments on social media and even death threats — but those haven't broken her fast.
"Not everyone will agree with what I have to say," Neave said. "But my father is proud of what I'm doing. I feel like I have an obligation to speak up for my community."