A man who killed his young daughters while his ex-wife was listening on the phone — and then ran out to get two roses tattooed on his arm — is scheduled to be executed Wednesday unless he convinces the courts he should have more time to prove he's incompetent.
John Battaglia, 60, has appeals pending with the U.S. Supreme Court and the Fifth U.S. Circuit Court of Appeals seeking the appointment of a new lawyer and a stay of execution to allow the attorney to get up to speed.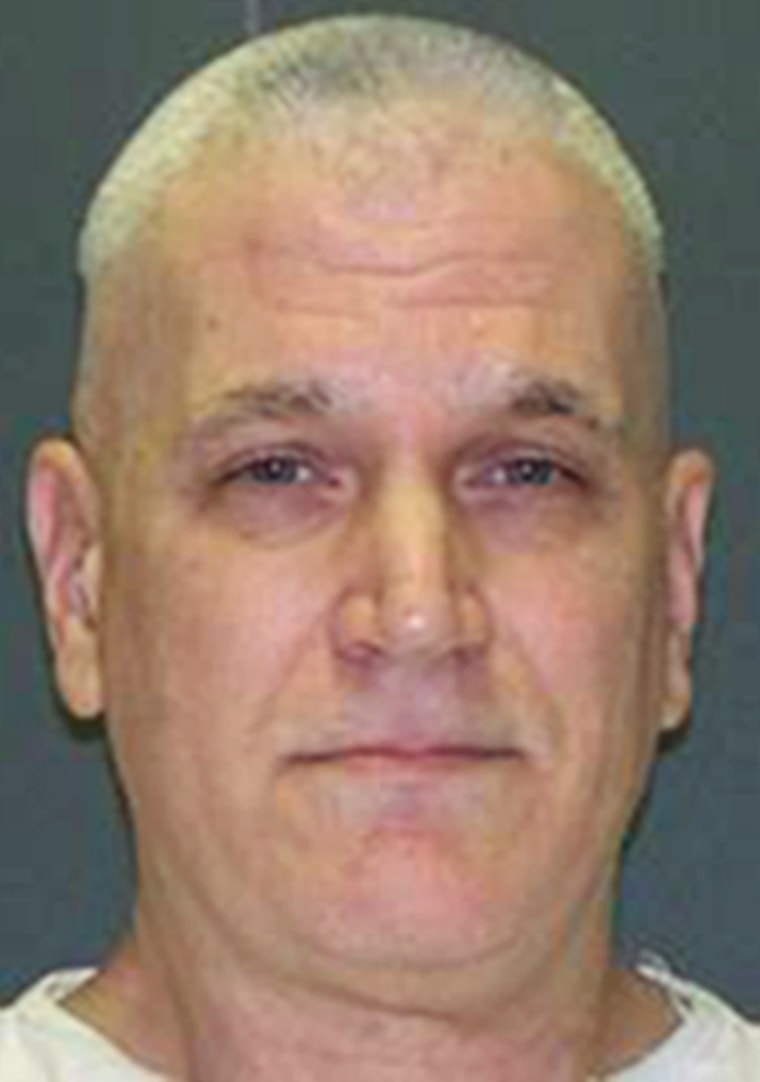 The attorney petitioning to represent Battaglia, Gregory Gardner, said the condemned man is delusional and does not understand why he's scheduled for a lethal injection.
"The Supreme Court has ruled that since before our country was founded, society does not tolerate the execution of the insane," Gardner told NBC News.
Texas officials said that while experts testified at trial that Battaglia has bipolar disorder and other mental health problems, they are not severe enough to win him a reprieve.
"His last minute appeal amounts to a fishing expedition," the state said in a brief. "The Court should deny his request."
Battaglia, a former accountant, was convicted of first-degree murder for the 2001 shooting deaths of 9-year-old Mary Faith and 6-year-old Liberty, his daughters with Mary Jean Pearle.
Months earlier, Battaglia had been put on probation for beating up Pearle in front of the girls, and a warrant for his arrest was issued after he broke an order of protection with a threatening phone call.
Before he surrendered, he had one last visit with his daughters. While they were with him, they called Pearle and asked at their father's urging, "Why do you want Daddy to go to jail?"
Then, as Pearle listened in horror, she heard her eldest daughter cry, "No, daddy, please don't — don't do it," and then two rounds of gunshots, punctuated by a message from Battaglia: "Merry f---ing Christmas."
Afterward, Battaglia went to a bar with a girlfriend and then to a tattoo parlor to get inked with roses representing his daughters, court records show. He was arrested outside.
Battaglia's appeals outline a litany of alleged delusions and conspiracy theories about the crime, but the state said his prison medical file doesn't support the idea that he doesn't understand what's happening.
"There is not a single notation in the records demonstrating that Battaglia is mentally ill, delusional, divorced from reality, on psychiatric medication, or otherwise does not comprehend his imminent execution," the Texas attorney general's office wrote.