Police in Texas shot and killed a mother after she gunned down her two daughters in a Houston suburb Friday, police said.
Christy Sheats, 42, opened fire in the street in Katy, Texas, shortly before 5 p.m. local time (6 p.m. ET), the Fort Bend Sheriff's Office said.
Officers who responded found the two daughters, Taylor Sheats, 22, and Madison Sheats, 17, shot in the street, and a Fulshear Police Department officer fatally shot the mother after she refused to drop the gun, the sheriff's office said.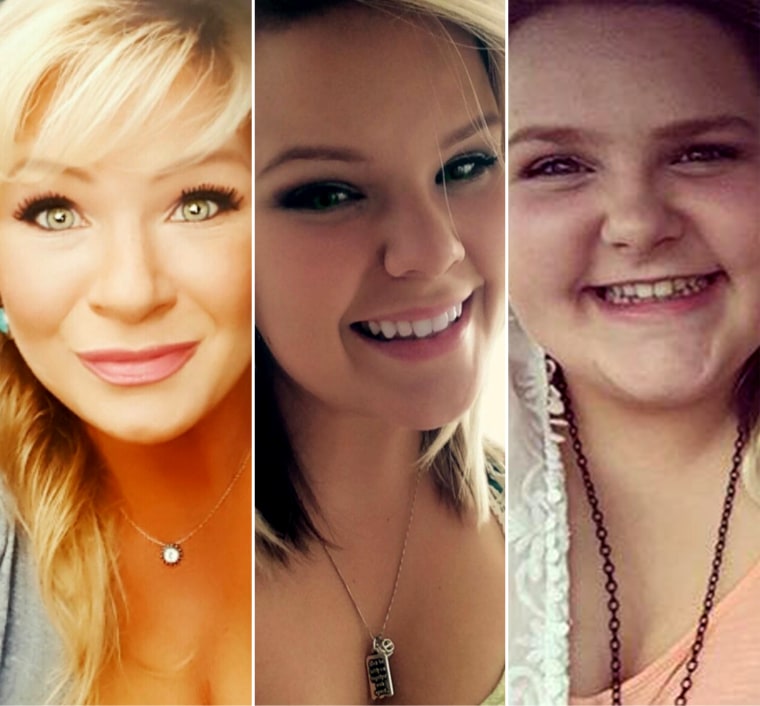 One of the daughters was dead when officers arrived, and the second was flown to a hospital in critical condition but she later died, deputies told NBC affiliate KPRC.
Fort Bend Sheriff Troy Nehls said the Fulshear police officer was forced to fire after the armed woman refused to drop the gun. The woman's husband was inside the home but was not injured, the station reported. "He was going through a very difficult time," Nehls said.
"We had a terrible incident last night that involved the deaths of 3 people," Nehls wrote in a Facebook post Saturday morning. "An unimaginable tragedy that it seems we see too often."
Katy is a city of around 14,000 people about 30 miles west of Houston. Neighbors were shocked by the violence.
"The mother was nice. You wouldn't expect it if they told you this is what's going to happen," a neighbor told KPRC. "I don't think anybody, at least a sane person, would do that."