Authorities in a Texas city are searching for a 6-year-old boy who may not have been seen by some family members since November and whose mother apparently left the country, police said.
The search for Noel Rodriguez-Alvarez began after the Texas Department of Family Services asked March 20 that police in Everman conduct a welfare check, Everman police have said.
The boy's mother "provided what we now know as misinformation that Noel was staying with family in Mexico," Police Chief Craig Spencer said last week.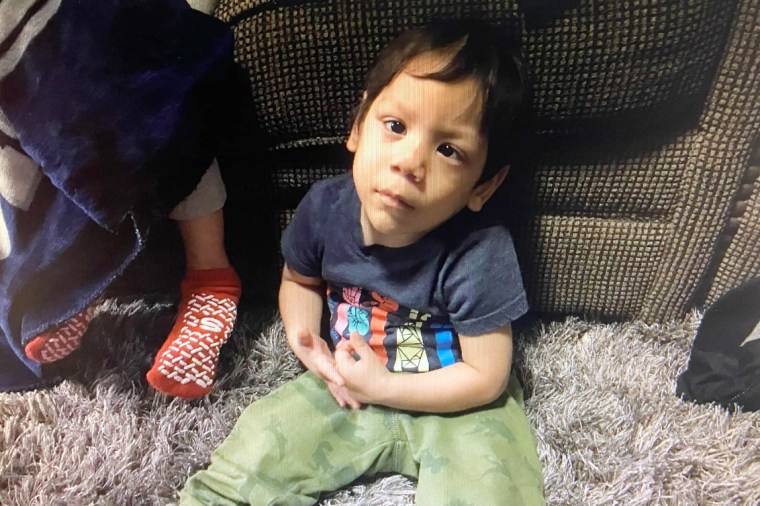 "We are truly concerned about Noel's physical and medical well-being," Spencer said then.
On March 22, Noel's mother, Cindy Rodriguez-Singh, her husband and six children got on a plane and traveled to India, he said. Noel was not with them, police said.
Police have obtained arrest warrants for his mother and her husband, Arshdeep Singh, on a charge of abandoning or endangering a child, Spencer said at a news conference Friday. The whereabouts of the boy is unclear.
There were no warrants or anything else that would prevent them from leaving the U.S. to go to India when they left on the plane, police said.
Investigators have dug up a newly poured concrete porch at the home where the family had been staying as part of the probe, Spencer said, but no evidence was discovered pointing to the boy, police said.
Police focused on the porch because Rodriguez-Singh paid for it even though the family does not own the property, which is unusual, Spencer said. They dug it up after ground-penetrating radar suggested an anomaly, he said, but nothing was found.
"I want to be very clear: To this day, we don't have any evidence that would suggest Noel's deceased," Spencer said Friday. "I just want to be clear there that we are still pursuing every avenue possible with this investigation."
Investigators have been in contact with the boy's father, who is in Mexico, and "he's concerned for the whereabouts of Noel," Spencer said.
The FBI and other federal agencies have offered assistance, Spencer said.
Police have said Noel had reportedly not been seen by family since November.
A phone number for anyone connected to Rodriguez-Singh could not immediately be found Wednesday night.
Everman is a city of around 6,100 within the Fort Worth area, about 8 miles south of downtown Fort Worth.