A Texas teacher allegedly taped a student to a chair Wednesday because "he wouldn't be still," according to the child's mother.
Charlotte Johnson said her 10-year-old son, Zye, was taped to a chair by his fourth-grade teacher at Crosby Elementary School in Forney, about 30 minutes from Dallas.
"I'm very emotional. I haven't had any sleep," Johnson said. "That's something you don't do to a child."
Zye told his mother his teacher grabbed him by the arm after lunchtime Wednesday and led him to his chair, Johnson said. The teacher enlisted the help of two other students — one to hold him down by his other arm and the other to get some tape, Johnson said. The teacher then taped Zye's body down to his chair, keeping his arms free, she said.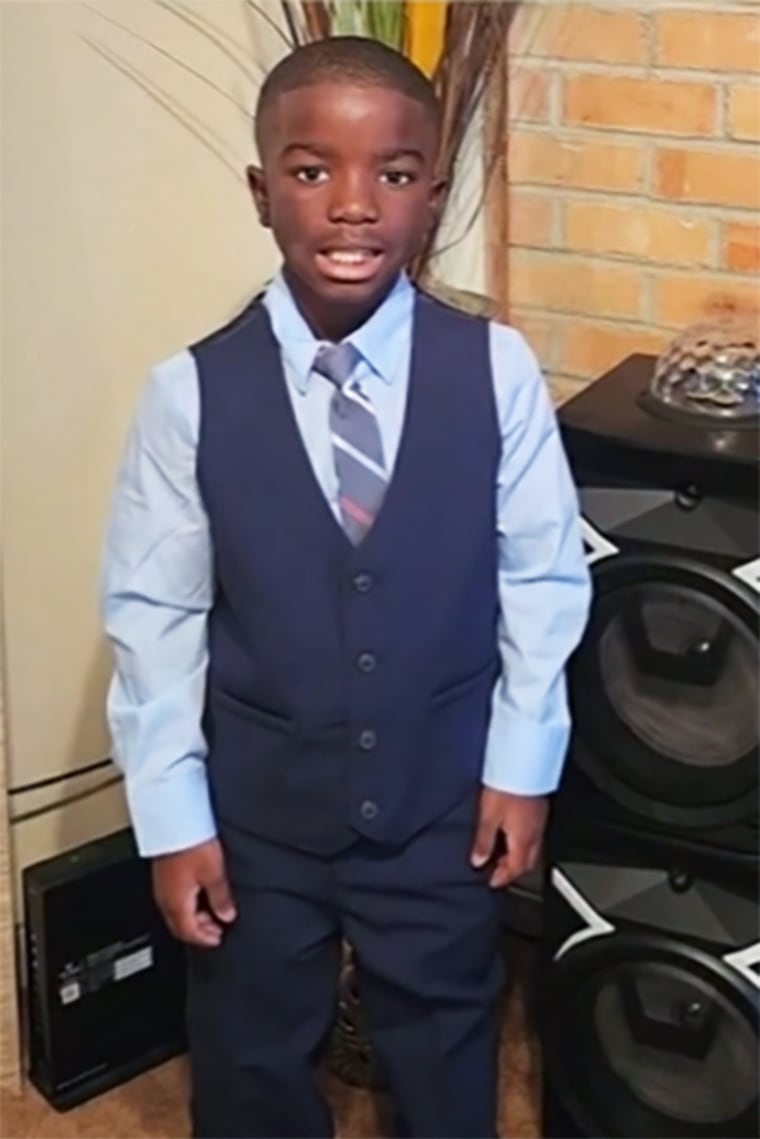 When the teacher left the class to return the tape, a few of Zye's classmates began hitting him over the head, Johnson said. Zye, who has dwarfism and chronic migraines, put his arms up instinctively so he wouldn't get hit in the face, his mother said.
"My son has dwarfism. He's 10, but he doesn't look like he is," she said. "He tells me one of the students told him, 'I'm going to slap you as hard as Will Smith slapped Chris Rock.'"
After the teacher returned, Zye freed himself from the tape because he had a headache and went to an area of the classroom designated for students to "cool down." While he was there, the teacher went over and said, "You know I was just playing with you," Johnson said. Zye asked to go to the nurse, whom he told about what happened.
The Forney Independent School District said upon learning of the incident they called the police to conduct an investigation and placed the teacher on administrative leave.
"It was determined that this incident does not meet the elements of the criminal offense of Unlawful Restraint, due to the finding that the student did not have considerable restriction of freedom of movement, as the student removed the masking tape," district spokesperson Kristin Zastoupil said. "There will be no criminal charges filed in this matter."
The school district did not identify the teacher and would not confirm if the teacher was fired, but said "The teacher is no longer with the district."
"Forney ISD sets high standards for our educators, both in classroom instruction and in the fostering of a positive and supportive learning environment for all of our students. The teacher's conduct in this situation did not meet those standards, and the District has taken the necessary steps to address that failure and reinforce our expectations," Zastoupil said.
Johnson said it wasn't until the school day was over that she got a phone call from one of the assistant principals about what had happened. Asked why the teacher would do that, she said, the official replied, "He wouldn't be still."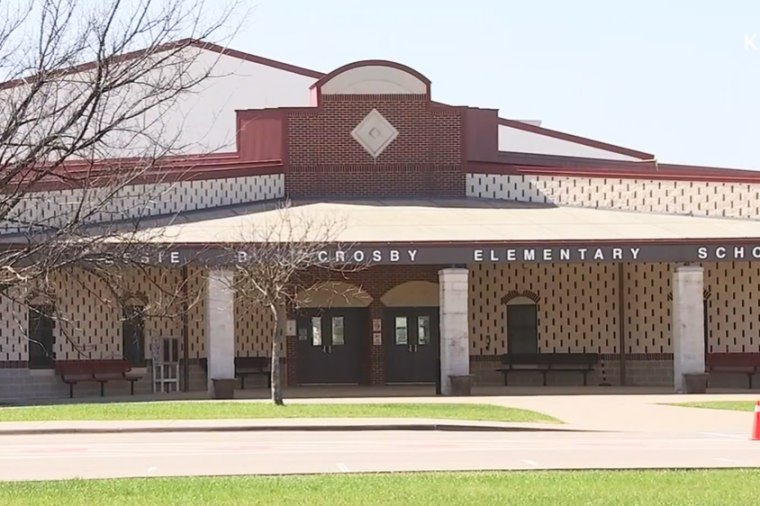 "I was upset. I said, 'You mean to tell me she taped him because he would not be still?'" Johnson said. "It really doesn't matter what he did — you don't do that to a child. He's not an animal. You don't do that and leave him unattended for students to assault him."
Johnson said she believes the teacher should be fired and charged.
"She does not need to be teaching anybody's children. She needs to be arrested for putting my child in harm's way to be assaulted by other students," Johnson said.
Zye returned to school the next day to a different class with a different teacher, said Johnson, who said the school district hasn't been in touch with her about the investigation.
"My son was in your care, and you're supposed to protect him from things like this, but it seems you're only worried about the teacher," Johnson said about the school district. "It looks to me you're protecting the teacher and you're not worried about the well-being of my son."
A woman Johnson identified as the teacher did not immediately respond to requests for comment.