ELDORADO, Texas — The secluded Texas ranch where followers of imprisoned polygamist Warren Jeffs lived in near isolation was seized by state agents on Thursday, nearly six years after FBI agents raided the property and removed hundreds of children amid child sex abuse allegations.
The Texas Department of Public Safety said its agents took possession of the Yearning For Zion Ranch near Eldorado. In a statement, DPS said only eight adults were still living on the West Texas property and agreed to leave after meeting with agents. DPS said authorities helped them vacate the ranch and take an inventory.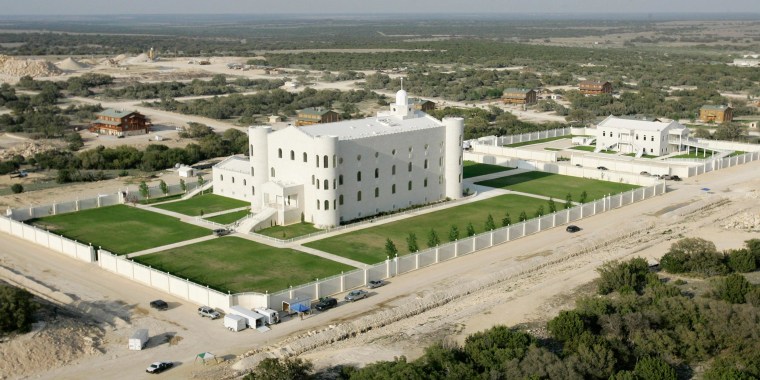 Jeffs is serving life in prison after being convicted in 2011 of sexually assaulting two girls he took as child brides. The ranch was owned by his Fundamentalist Church of Jesus Christ of Latter Day Saints, a radical offshoot of mainstream Mormonism whose roughly 10,000 followers believe polygamy brings exaltation in heaven. They see Jeffs as God's spokesman on Earth.
The state asked a judge to allow the forfeiture, alleging that FLDS leaders financed a $1.1 million purchase of the land in 2003 through money laundering. It also cited sexual assaults committed on the property. Under Texas law, authorities can seize property that was used to commit or facilitate certain criminal conduct. A judge granted the state's request in January.
The FBI and police stormed the compound in April 2008, amid allegations that underage girls were being forced into bigamist marriages. Authorities took 439 children into protective custody.
During Jeffs' trial, prosecutors used DNA evidence to show he fathered a child with a 15-year-old girl and played an audio recording of what they said was him sexually assaulting a 12-year-old girl. They also played tapes in which Jeffs was heard instructing young women on how to sexually please him and, thus, please God.
— The Associated Press