A Texas teenager was arrested for physically assaulting his girlfriend, tying her up and using a knife to carve his name into her forehead, police said.
Jackub Jackson Hildreth, 19, allegedly attacked Catalina Mireles, 22, inside their San Antonio apartment on Dec. 5 because he was angry over her supposedly texting other men, according to an incident report.
When officers arrived at the apartment, Mireles was crying, shaking and covering her head with a towel. The word "Jack" was scratched into the right side of her forehead, the report said.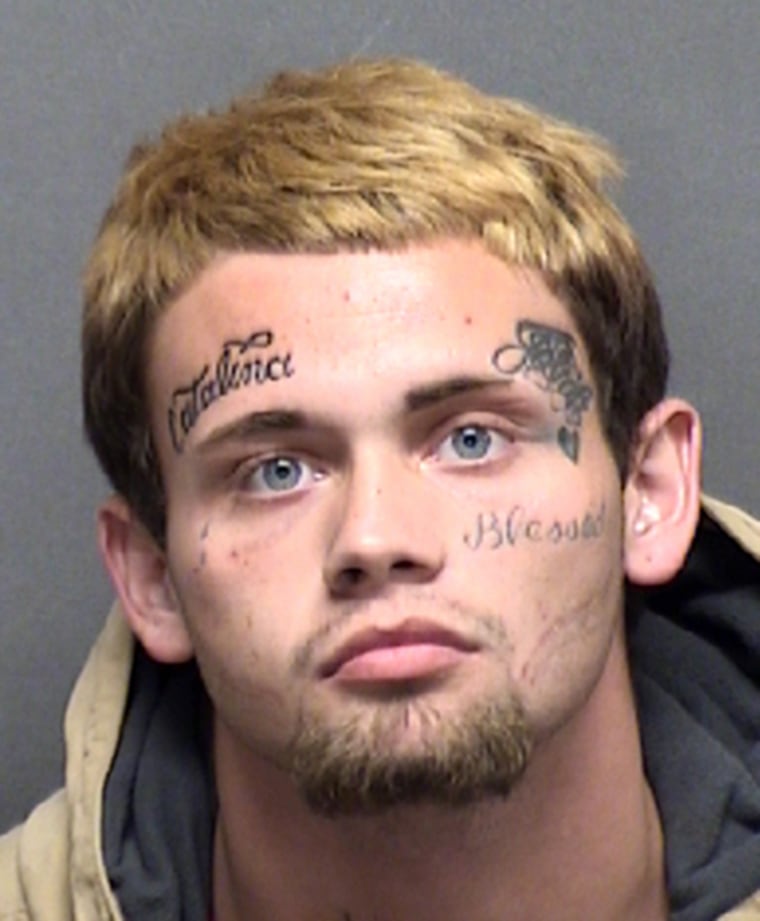 She said he repeatedly punched her in the face, slapped her multiple times and used an extension cord to tie her hands and ankles together, according to the report.
He then grabbed a knife to etch his name into Mireles' forehead. Police said she had "scratch marks with the word 'Jack' on the right side of her forehead" as well as "severe swelling to the right side of her face," bruises underneath her eyes, a swollen lip and bruising on her neck from apparently being choked.
Mireles told police that Hildreth, who has prior arrests, untied her after she begged him multiple times to free her.
He left the apartment before police arrived but was later taken into custody two days later, on Saturday, and charged with aggravated assault with a deadly weapon.