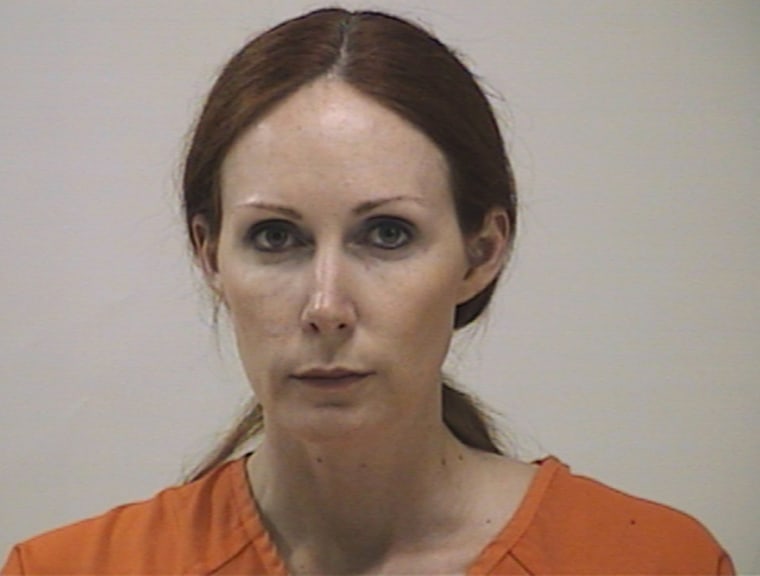 Federal prosecutors on Friday announced charges against a Texas woman who authorities believe sent letters containing the poison ricin to President Barack Obama, New York City Mayor Michael Bloomberg and the director of Mayors Against Illegal Guns. 
Shannon Richardson, 35, allegedly mailed the poison to the three with a note that said, "What's in this letter is nothing compared to what I've got planned for you," according to a grand jury indictment filed in the Eastern District Court of Texas on Thursday.
"You will have to kill me and my family before you get my guns" and that anyone who comes to take them from her home will "get shot in the face," the note also said, according to the indictment.
The New Boston, Texas woman originally alerted the Federal Bureau of Investigation that her then husband had sent the letters. She told authorities that she returned from a trip and found ricin in their home and that her husband had searched online for ricin recipes and information about the president.
However investigators say they found evidence that she sent the letters herself.
Her husband, Army veteran Nathaniel Richardson, filed for divorce earlier this month, according to Reuters.
Richardson's lawyer, Tonda Curry, told the Associated Press that her client will plead not guilty and that the government must show that the woman had "the requisite mental state" to prove her actions were a crime. 
Curry told the AP that prosecutors may also charge Richardson with manufacturing or possessing a biological agent. 
"I'm hopeful that the counter-terrorism task force wouldn't even approve that charge, because it's clear in this case that whatever was done was not done for the purpose of hurting the president, the mayor or anyone else," Curry said.
The letters sent to Obama and Bloomberg were discovered during a routine mail screening processes. The letter to the director of Mayors Against Illegal Guns, Mark Glaze, was opened.
Both Obama and Bloomberg have pushed for stricter gun control laws. Mayors Against Illegal Guns is a group founded by Bloomberg to advocate for more stringent restrictions on the purchase and possession of firearms.
Richardson is an actress who has had minor roles on shows like The Walking Dead and the Vampire Diaries. 
Richardson was arrested on June 7 and was charged with one count of threatening the president and two counts of mailing a threatening communication. Each count has a maximum sentence of up to five years.
NBC's Pete Williams and Matthew DeLuca contributed to this report.
Related: