Neal Falls, the Oregon man who was killed this month by an escort he'd met online, is now being investigated in connection with the deaths and disappearances of sex workers in at least nine states from coast to coast, authorities told NBC News on Wednesday.
Authorities said they are convinced that the woman stopped a cold-blooded serial killer when she shot and killed Falls with his own gun July 18 in her Charleston, West Virginia, apartment. They described the scene as a "textbook case" straight from Law Enforcement 101.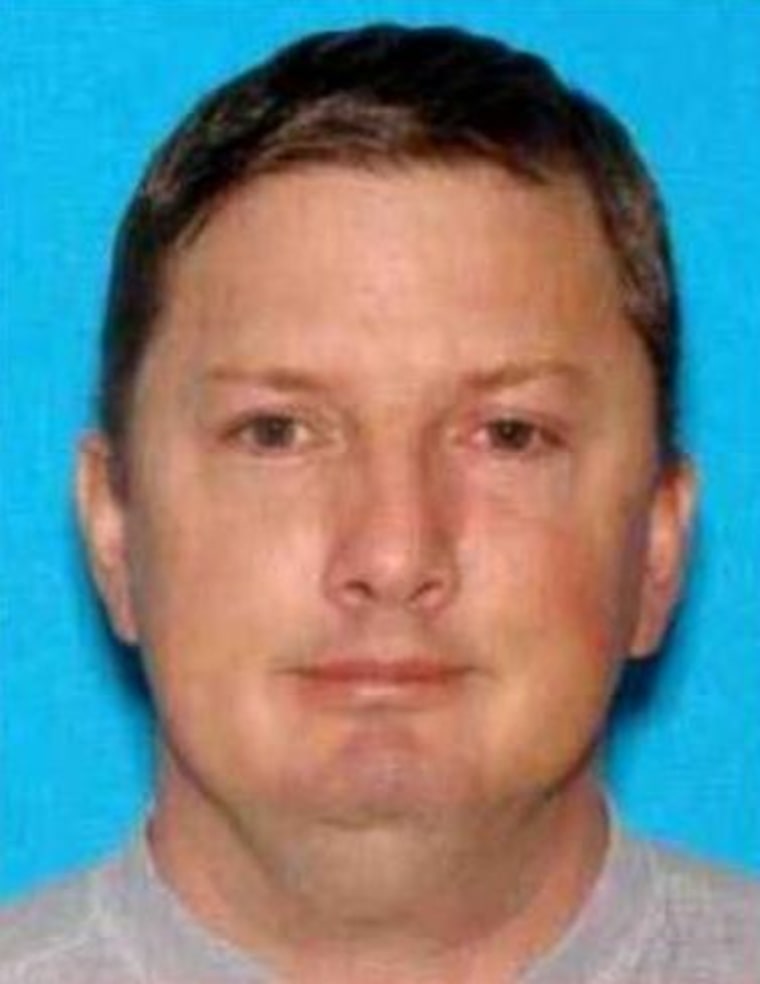 Lt. Steve Cooper, chief of detectives for the Charleston Police Department, said his detectives has shared information with investigators in eight other states to determine whether there may be a link to similar cases, including: Nevada, Illinois, Kentucky, Ohio, and New York, Texas, Oregon and California.
No links have yet been found, but in all of the states, investigators are reviewing cases in which prostitutes or escorts disappeared or were found dismembered about the same time that Falls, 45, most recently of Springfield, Oregon, is known to have been living in the vicinity.
"We're finding that the more information that goes out, the more law enforcement agencies see similarities in possible cases or see similarities in cases where Mr. Falls has actually been," Cooper said.
Falls met the Charleston woman — whom NBC News is identifying only by her first name, Heather — on Backpage, an online personals portal often used to arrange sexual liaisons.
When Falls arrived at Heather's home, he pointed a 9mm handgun at her chest, asked her, "Live or die?" and tried to strangle her, police said. She grabbed Falls' gun when he set it down to overpower her and shot him one time in the head, killing him instantaneously.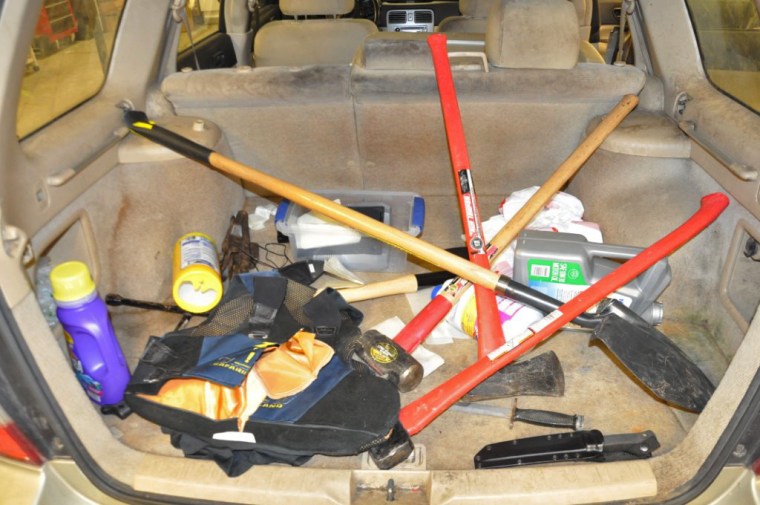 Police found what they described as a "kill kit" in the trunk of Falls' car — including handcuffs, several long knives, a box cutter, two axes, a machete, a sledgehammer, a bulletproof vest, another gun, shovels, a rubber tub large enough to hold an adult, and bleach and other cleaning supplies that could be used to help dispose of a body.
"My first thought was this is a serial killer's kit," Cooper said.
In Falls' pockets, they found a neatly handwritten note listing the names and phone numbers of six other women in the area, all of whom investigators said are believed to be involved in sex work.
Related: Possible Serial Killer Neal Falls Had List of Six Other Women: Police
Suspicion almost immediately arose in Henderson, Nevada, near Las Vegas, where Falls worked as a security guard at Hoover Dam for several years about a decade ago — the same time that three local women whom police described as prostitutes were found dismembered and one other disappeared.
Interest soon spread to Chillicothe, Ohio, where a multi-agency task force is investigating the deaths of four women and the disappearances of two others there — all described as young and suffering from drug addiction, and some believed to have been prostitutes. Investigators from the task force arrived in Charleston this week.
Related: Man Killed by Sex Worker in West Virginia Could Be Linked to 10 Other Attacks
In the intervening days, Cooper said, investigators in the other states have sought information on Falls, who is believed to have lived in those locations about the same time that similar cases took place.
"I believe Heather did stop a serial killer," Cooper said. "I believe when she killed Mr. Falls that [she] ended what was likely numerous violent crimes."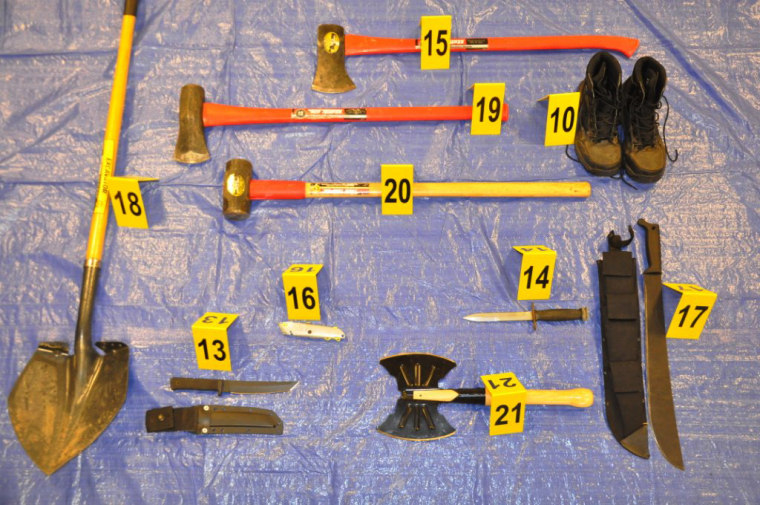 Maryclaire Akers, senior assistant prosecuting attorney in Kanawha County, told NBC News that she has been trained in handling serial killings and that when she got to the scene on July 18, she found "what I would consider a textbook case of that."
"I can tell you I have never seen anything like that in all the years that I've been seeing murder scenes and responding to murder scenes," she said.
While Falls had no known major criminal record, he had frequently aroused suspicions before.
Charleston police told NBC News that officers in at least 15 states had had encounters with Falls during routine traffic stops in the last two decades that led them to run background checks to see whether he was wanted.
Such checks are unusual during routine stops, police said — indicating that something happened during those stops to lead officers to suspect that Falls might have been up to something bigger.
Akers partly blamed technology for Falls' actions — "specifically things like Backpage, where people hook up to meet like this."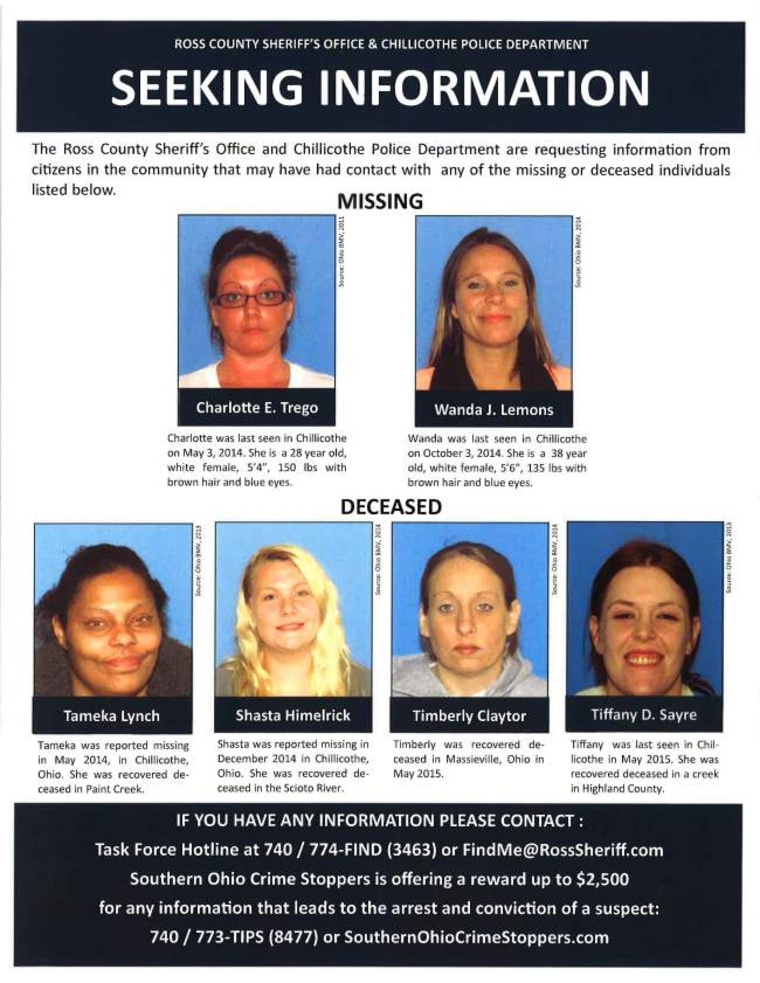 "Now more than ever before, people like Mr. Falls have access to people like Heather who are vulnerable, and that's why they go to Backpage and look for people who they have never met before — possible won't ever have a track record of ever meeting — so maybe [they] could never be caught," Akers said.
While victims "living a high-risk lifestyle" like Heather may draw less public sympathy, "that doesn't make them any less victims in our eyes or law enforcement's eyes," she said.
Cooper bluntly called men like Falls "monsters."
"They prey on women like Heather and women who may be working in the sex industry who are escorts because they don't have a strong support system," he said. "They don't have anybody to look out for them or maybe even have anyone to report them missing.
"These guys know that. And that's why they go after them, because they think they can get away with it," he said. "And they can go onto the next girl and hurt them or kill them.
"It's just the nature of what they do."