Snubs in politics are as old as politics itself.
The latest came Wednesday, when President Barack Obama canceled an upcoming meeting with Russian President Vladimir Putin after Russia's recent offer of temporary asylum to Edward Snowden, the National Security Agency leaker.
But the history of American politics — both at home and in delicate diplomatic relationships with other countries — is full of snubs. Here are some of the most notable.
March 4, 1801: Perhaps the first political snub in Washington: President John Adams declines to show up at the inauguration of his successor. Thomas Jefferson's swearing-in was the first held in the new capital. While the two were known as friends, they had faced off in an extremely bitter 1800 election.
Nov. 13, 1861: Just after President Abraham Lincoln appointed General George McClellan leader of the Union army, McClellan stood up his commander-in-chief. When the general arrived home and heard the president was waiting for him, he reportedly retired to his bedroom. McClellan reportedly wrote his wife that he thought Lincoln was "nothing more than a well-meaning baboon."
July 26, 1917: Theodore Roosevelt, in his post-presidency, refused to take part in a convention if Chicago's mayor, William Hale Thompson, was allowed to speak or even take the stage. A "committee of safety" was brought in to ensure that Thompson did not say anything unpatriotic. He made statements about pro-German tendencies a few months earlier that had upset many people, including Roosevelt, according to The New York Times.
Nov. 22, 1963: Not even the assassination of President John F. Kennedy could erase the distaste that Robert F. Kennedy and Lyndon Johnson had for each other. In Washington, when RFK met Air Force One, which was carrying his brother's body, he raced past Johnson on the plane. The New York Review of Books, reviewing the work of Robert Caro, wrote that RFK "guided the casket and Mrs. Kennedy onto the mobile hydraulic lift that had been rolled up to take the casket at the plane's back door, where he descended without waiting for Johnson to step onto the lift's platform. The president of the United States was left stranded in the open door of the airplane, unable for a while to get to the ground in his own capital city."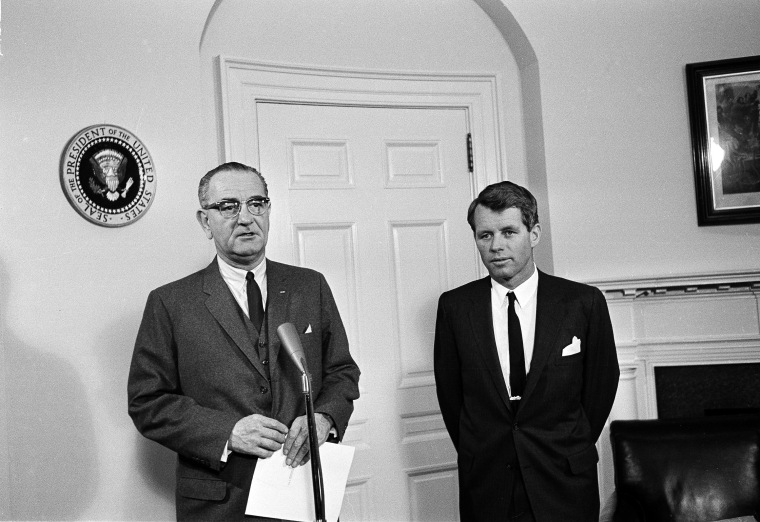 March 10, 1994: Despite a cordial relationship, Boris Yeltsin was upset by former President Richard Nixon's visit with Russian leaders and decided not to greet Nixon when he arrived in Russia. At a reception the next day, Nixon offered: "I came here as his friend, and I remain his friend. I wish him well."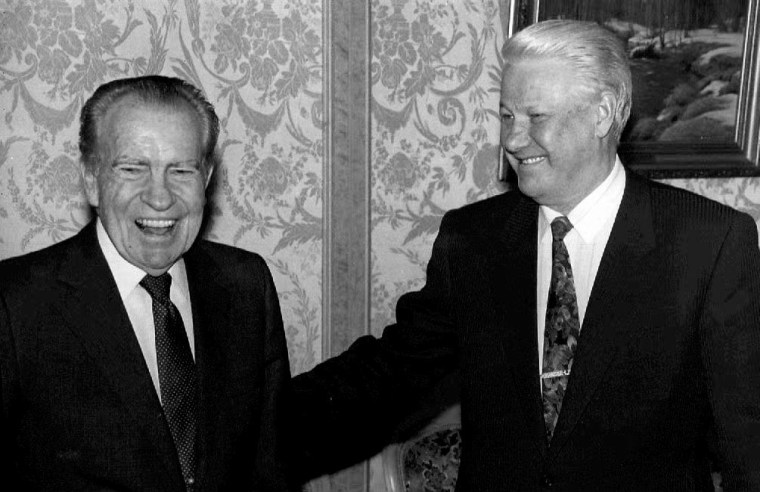 May 3, 2007: Time magazine dissed President George W. Bush by excluding him from its "100 People Who Shape Our World" list.
Jan. 20, 2009: A reportedly frosty relationship between Former President Jimmy Carter and Bill Clinton was illuminated when the two presidents met in the Capitol on Inauguration Day for Obama. Carter apparently warmly greeted former President George H.W. Bush and his wife, Barbara, with a kiss, but walked right past President Clinton and Sen. Hillary Rodham Clinton. Carter later said that he had spent some time talking with Clinton and that the cameras didn't catch their earlier encounter.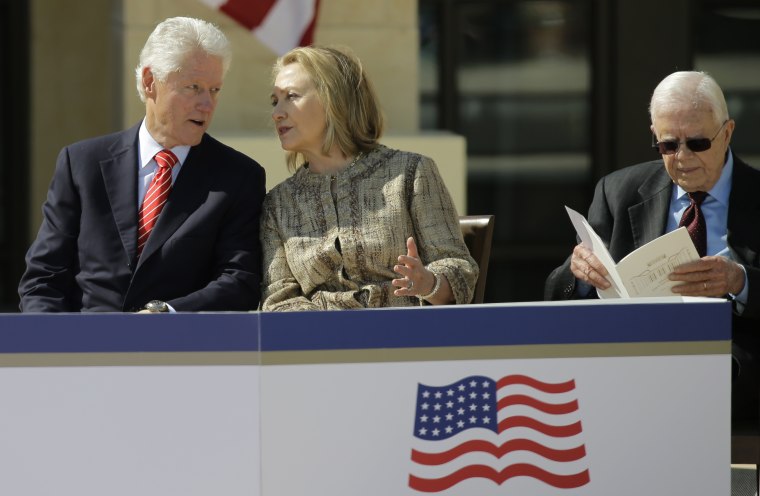 August 2012: The Republican National Convention treated George W. Bush, still less than popular after four years out of office, as He Who Must Not Be Named, forgoing an invitation and a speaking gig. Neither Bush nor his father, nor their wives, nor former Vice President Dick Cheney, attended. The former president also skipped the 2008 convention to visit with Hurricane Gustav evacuees in Texas.
September 2012: President Barack Obama avoided meeting with Israeli Prime Minister Benjamin Netanyahu during his visit to the U.N. The White House said the president's schedule "will not permit that."
Dec. 3, 2012: Holiday cheer was apparently not enough to motivate House Speaker John Boehner and Obama to put aside their differences and rivalry. Boehner declined to pose for photos with the president at the White House's annual holiday party. He later claimed he already had enough photos with Obama.