Two men who allegedly stole 16 luxury watches in a brazen midday "smash and grab" heist of a Cartier jewelry store in New York City were arrested on Friday and charged with robbery.
Police said the duo was among five men wearing masks who walked into the high-end jewelry store on an always-bustling Fifth Avenue shortly after noon on Thursday, smashed display windows and scooped up the watches, which were worth about $710,000, said New York Police Department Officer Adam Navarro.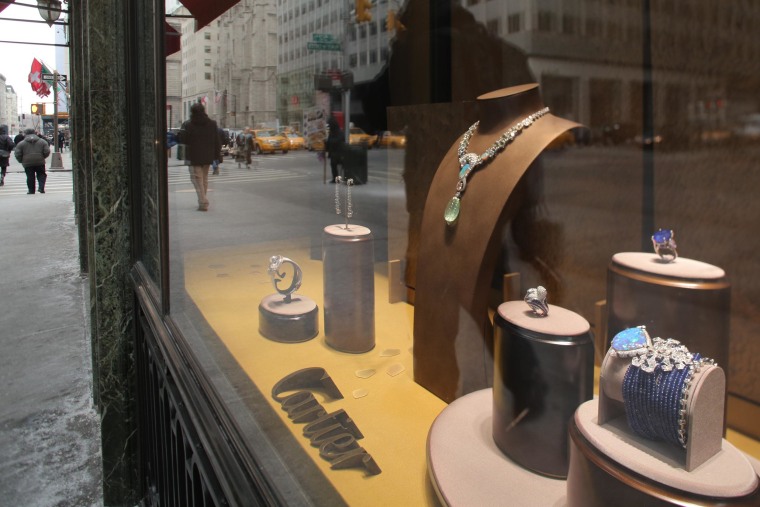 Allen Williams and Roberto Grant, both 33, were arrested on Friday, with Williams charged with robbery in the second degree and criminal possession of stolen property, and Grant, charged with robbery in the second degree.
New York City Police Commissioner Bill Bratton said some of the watches were recovered during Friday's arrests, according to NBC New York.
Police were still seeking the other three men in the group. No one was harmed during the heist, Navarro said.
Police were searching "everywhere" for the men and their expensive plunder, and Cartier employees were "lending any possible help," he said.