The man suspected of killing a British lawmaker once attended a meeting of American white supremacists in London, the Southern Poverty Law Center said in a report published Sunday.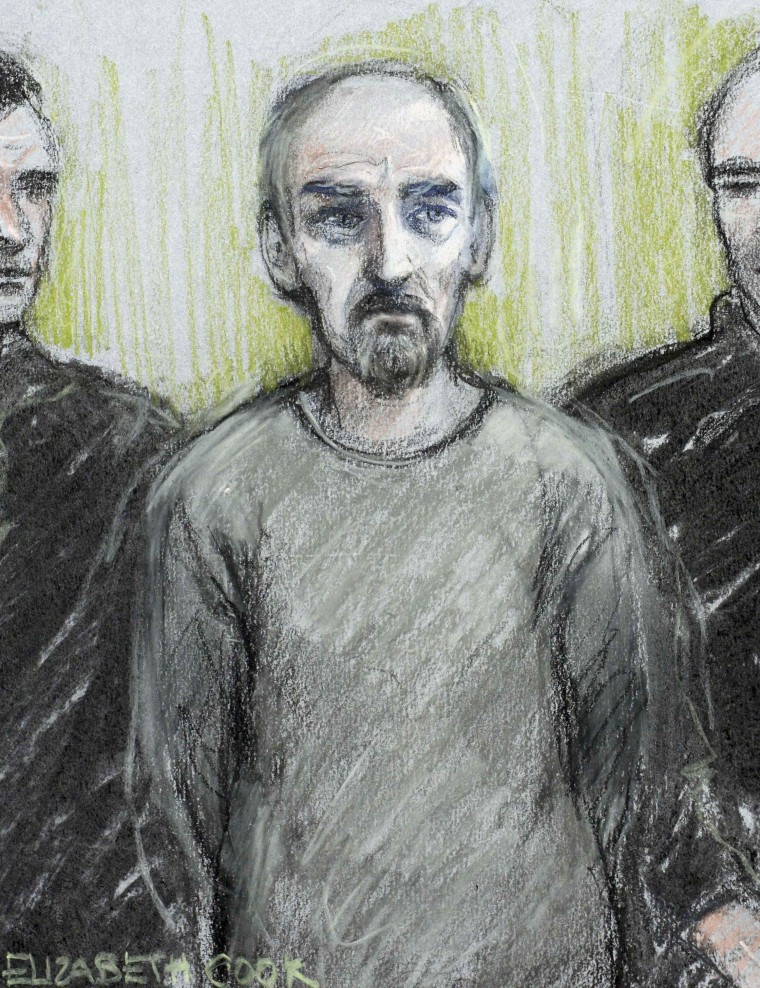 Jo Cox, 41, a respected Labour Party MP, died Thursday after Thomas Mair, 52, allegedly stabbed and shot her and referenced a far right anti-immigrant group opposed to Britain's membership in the European Union.
The SPLC, which tracks hate groups, said that Mair was one of between 15 and 20 people to appear at the gathering 16 years ago, which aimed to expand an American neo-Nazi's "white power" music business into Europe.
The report cites Todd Blodgett, a former GOP domestic policy analyst and consultant who became involved in the radical right in the 1990s and helped arrange the London meeting. In May 2000, when the group convened, Blodgett was working as a paid FBI informant, according to the report.
Mair appeared to be loosely connected to a local chapter of the neo-Nazi group National Alliance, Blodgett told SPLC. He described Mair as a "working-class kind of guy" who was self-educated, well read and an admirer of the white power band Skrewdriver, as well as a Holocaust denier.
Blodgett recalled a conversation during which Mair referred to Winston Churchill using an anti-Semitic epithet.
"Mair was easily the quietest, best-mannered guy there," Blodgett told SPLC. "But once he got going — i.e., discussing blacks, Jewish people and other minorities — he was what I'd call 'all in' — just like everyone else who attended that gathering."
When Mair was asked for his name during a court appearance on Saturday, he responded: "My name is death to traitors, freedom for Britain."
Before becoming an MP, Cox worked for Oxfam, an anti-poverty organization, handling humanitarian campaigns in the Democratic Republic of the Congo and Darfur, among other things.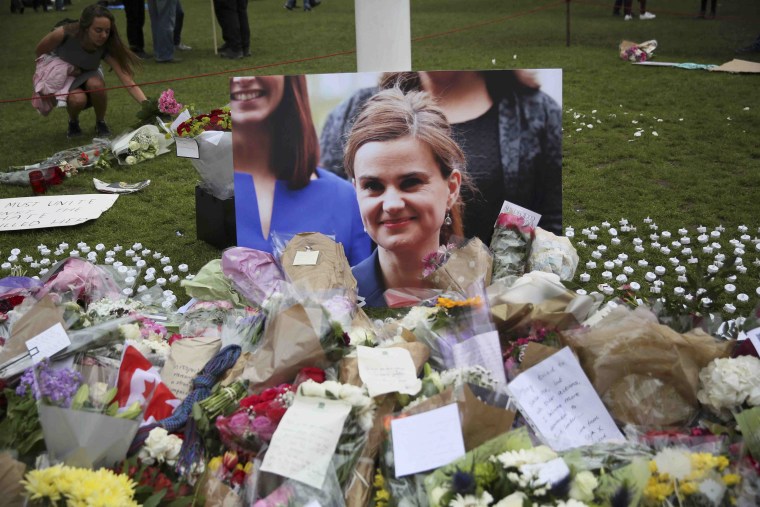 Cox was a public face of those campaigning to stay in the EU — and to keep the debate from being hijacked by immigration. Shortly before her death, she wrote in her local newspaper that "it's fine to be concerned" about immigration, as "many people are."
"This doesn't mean to say they are racist or xenophobic — they are simply concerned about pressures," she wrote.