THOUSAND OAKS, Calif. — Karen Helus was on the phone with her husband, Ron, when he heard a report of a shooting in progress nearby.
"He said had to back someone up, and he said he loved me — and I'm glad that I said I loved him," she said. "That was the last time I talked to him."
Ron Helus, 54, got off the phone, rushed to Borderline Bar and Grill in Thousand Oaks, California, and went inside, where he was struck by multiple rounds fired by a lone gunman.
After he hung up, Karen said she activated a recently installed police scanner app to find out what was so urgent. Listening in on a major law enforcement response to a mass shooting, which ultimately claimed the lives of 12 people, including her husband, she heard his call sign.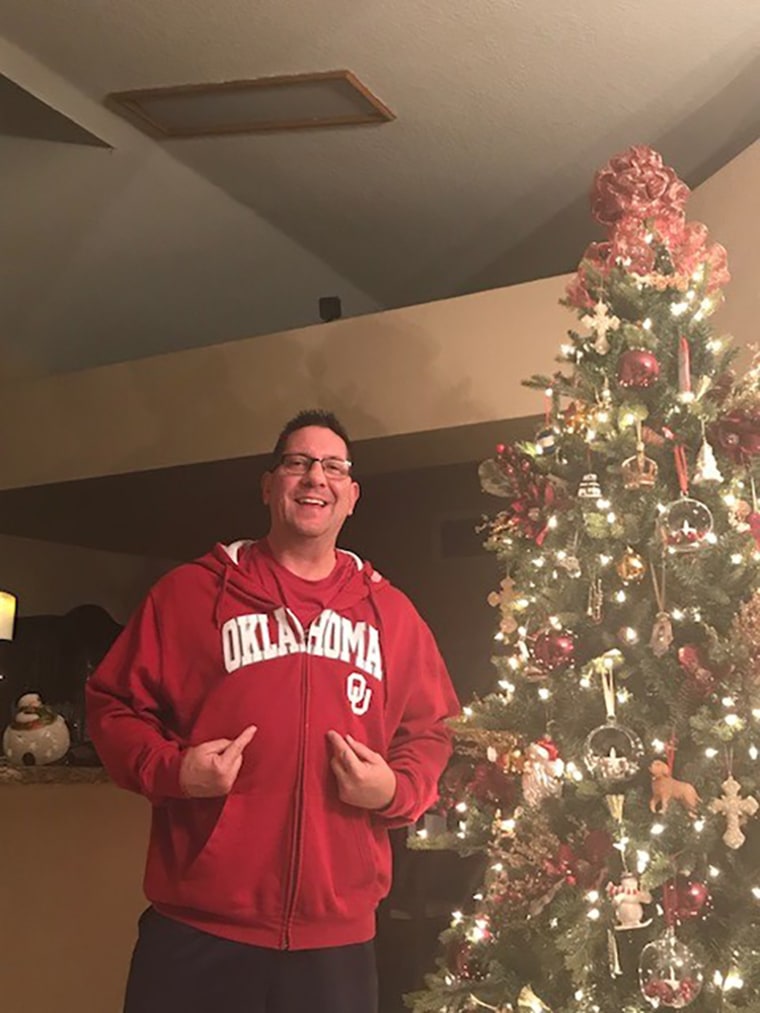 "I never listen to the scanner," she said. "Except that I had just got the app on my phone, and I don't know what made me turn it on, but I did hear what was happening and in some ways it gives me a lot of comfort to know I don't have a lot of questions. So yeah, as hard as it was to hear it, I know the answers to what I need to know right now."
He was pronounced dead at a hospital hours after their final phone call was interrupted.
Memorial services for Helus were held Thursday at a church in Westlake Village, California.
Authorities said Helus exchanged gunfire with Ian Long, 28, a former Marine who later fatally shot himself.
Helus' fearless actions that early morning of Nov. 8 during the bar's "college night" were unsurprising to his wife and son Jordan, 24.
"That's what he would do, that was him," Karen Helus said. "He told me a few weeks before when we were watching a show on TV ... a 9/11 show ... he said that guy that was running into the building that's what I would do."
"And that is what he did," Jordan Helus said.
The mother and son find some solace in knowing that additional bloodshed was likely stopped because he engaged the gunman in a bar filled with hundreds of patrons.
"I think he saved people that might not have been saved had he not gone in there," Karen Helus said. "That's what I've heard, and it would make him really happy to know that he saved people, you know — that he was able to do that. That was who he was."
"Yeah," Jordan Helus said, "he would have done it again."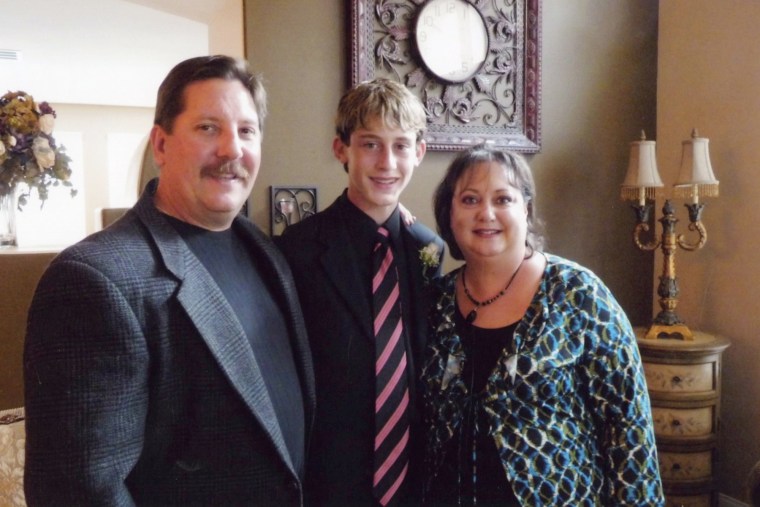 "He probably was afraid of plenty but he never showed it," Jordan Helus continued. "Never acted like he was, 'cause it wasn't about him. If you're in charge, you, you gotta look at the team. He led from the front."
The lawman recently earned an online master's degree in administrative leadership, and he liked to "mentor the next generation of people that were coming in to become police officers," his wife said.
For Jordan Helus, his father was a best friend who took him fishing in Mammoth Lakes, California, at least once a year since he was 6.
The 29-year veteran of the Ventura County Sheriff's Department planned to retire within a year, family members said, and then maybe find a home in a more remote area and spend more time fishing.
"He would have said he was just doing his job, but you know what he is — a hero — and I want him to be known for that 'cause that's what he did, that's what he was," Karen Helus said.
Joe Fryer reported from Thousand Oaks, Dennis Romero reported from Los Angeles.