Three people were shot to death in less than a minute at separate locations Tuesday in Fresno, California, authorities said. A fugitive wanted in a previous homicide was arrested at the scene.
The man, identified as Kori Ali Muhammad, 39, who investigators said used the alias "Black Jesus," was arrested and will be charged with four counts of murder, Fresno Police Chief Jerry Dyer told reporters.
The victims were described as white men ages 34, 37 and 58. In addition to those cases, Muhammad had been wanted in connection with the shooting death last Thursday of Carl Williams, 25, a security guard at a Motel 6, Dyer said.
While Muhammad yelled "Allahu Akbar" ("God is great" in Arabic) as he was being loaded into a police car, Dyer said investigators believe the shootings had nothing to do with terrorism. Muhammad is black, and all of Tuesday's victims were white. Social media accounts linked to Muhammad expressed anti-white and anti-government sentiments, Dyer said.
"This is solely based on race," Dyer said. "He was going to kill as many people as he could today, and that is what he set out to do."
According to police, Muhammad walked up to a Pacific Gas and Electric Co. utility truck about 10:45 a.m. (1:45 p.m. ET) and fired four shots, striking the passenger. The truck's driver speeded off to police headquarters, from where the passenger was rushed to a hospital, where he was declared dead.
Muhammad fired at another white male but missed. He then encountered another white male coming out of a residence, whom he fatally wounded with several gunshots, police said. The final victim was killed in the parking lot of Catholic Charities, police said.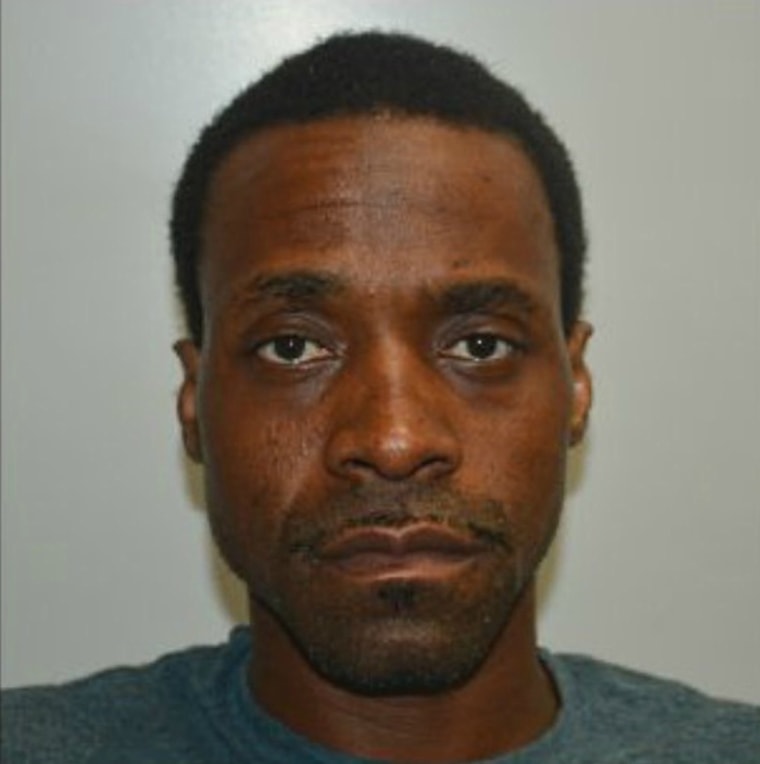 Before police collared him, Muhammad walked up to a parked car and pointed his gun at a 49-year-old woman, her 28-year-old daughter and a 4-year-old girl, police said. But he walked away without firing.
In all, at least 16 rounds were fired in less than a minute at four locations, Dyer said.
Police hadn't recovered the weapon by early Tuesday night, but they said they found .357-caliber rounds and a speed loader used to reload revolvers when they arrested Muhammad. Similar rounds were fired at the Motel 6, where speed loaders were also found, Dyer said.
The FBI and agents of the San Francisco division of the federal Bureau of Alcohol, Tobacco, Firearms and Explosives joined the investigation.