Twin brothers and their sister were killed Tuesday when a pickup truck struck them as they crossed a rural road to board their school bus in Rochester, Indiana.
The victims were identified by family as 6-year-old twin boys Xzavier Ingle and Mason Ingle and their 9-year-old sister, Alivia Stahl.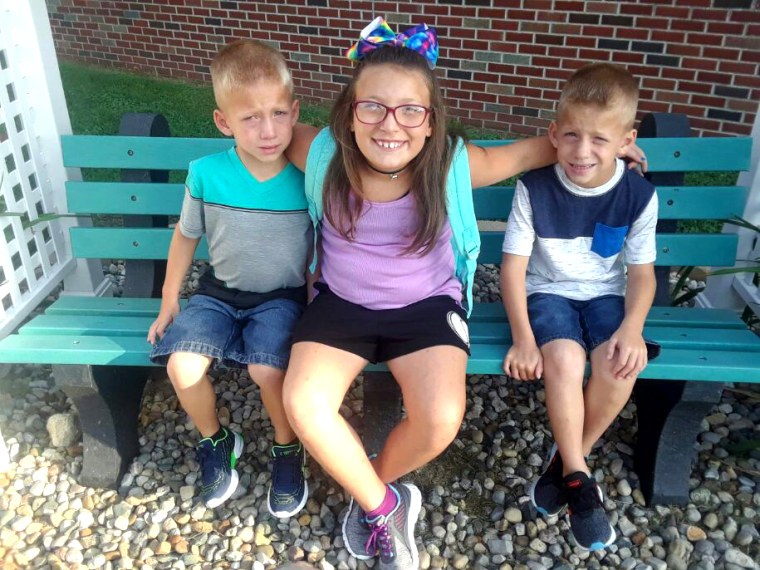 A fourth child, 11-year-old Maverik Lowe, was injured in the accident and hospitalized in Fort Wayne with non-life-threatening injuries.
The fatal crash happened a little before 8:15 a.m. ET in front of 4684 N. State Road 25 in the city that's about 60 miles west of Fort Wayne, state police said.
The northbound bus, driven by 46-year-old Robert Reid, had activated its stop sign, an indication for vehicles not to pass as children get on or off, authorities said. Moments later, that's when the four kids were struck by a southbound 2017 Toyota Tacoma, police said.
"The pickup truck was traveling the opposite direction and struck the children as they were crossing," Indiana state police Capt. David Bursten told NBC News. "That's why they have this big flashing stop arm telling drivers to stop."
The victims were struck within sight of their homes, according to Bursten.
The killed and injured students were boarding their Tippacanoe Valley School Corporation bus when the fatal crash unfolded, according to state police Sgt. Tony Slocum.
"They were standing on the west side of the road getting onto the bus, which did have a stop arm activated as required by law and unfortunately, for whatever reason, the person failed to stop and caused three fatalities and at least one injury at this time," Slocum told NBC Chicago.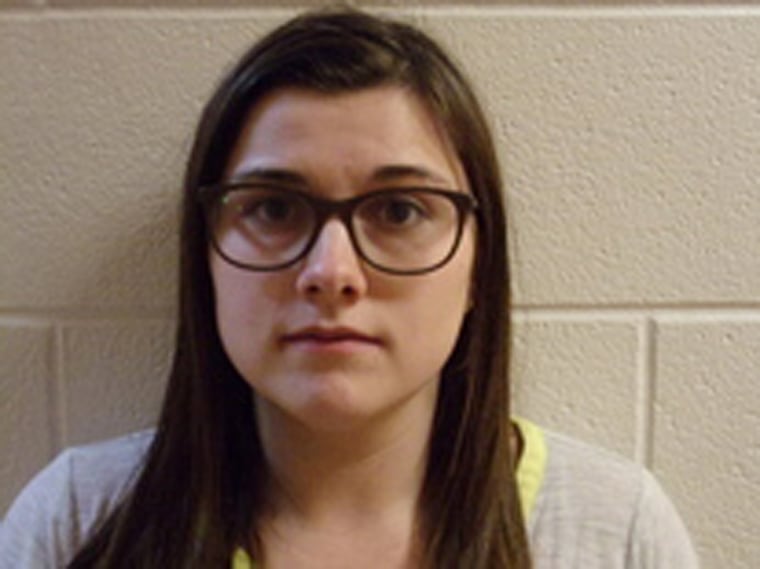 The 24-year-old driver, Alyssa Shepherd, remained on the scene was later booked into custody, the Fulton County Sheriff's Department said. She's been charged with three counts of felony reckless homicide and misdemeanor illegal passing of a school bus, according to court records.
The three siblings attended Mentone Elementary School while Lowe is a student at Tippecanoe Valley Middle School, police said.
"Our school corporation has suffered a tragedy this morning. We have learned of three student fatalities and one student seriously injured and airlifted to a Fort Wayne hospital as they were hit by a vehicle while boarding their bus," according to a statement from Tippacanoe Valley School Corporation.
"We have deployed all school counselors to meet the emotional needs of our staff, students and parents."
This was the worst U.S. school bus-involved accident since Nov. 21, 2016, when six children were killed in Tennessee. In that case, the school bus driver was going 50 mph on the narrow road and lost control of the vehicle, prosecutors said.
"Words cannot express the depth of sorrow Janet and I feel, which only pales in comparison to what family, friends, teachers, classmates and community are feeling right now," Indiana Gov. Eric Holcomb said in a statement.
The NTSB announced Tuesday night that it was sending a team to Indiana to investigate.