A neighbor killed a 7-year-old boy and his parents and critically wounded the boy's sister Monday in their home on the west side of Columbus, Ohio, before being shot and killed by police, authorities said.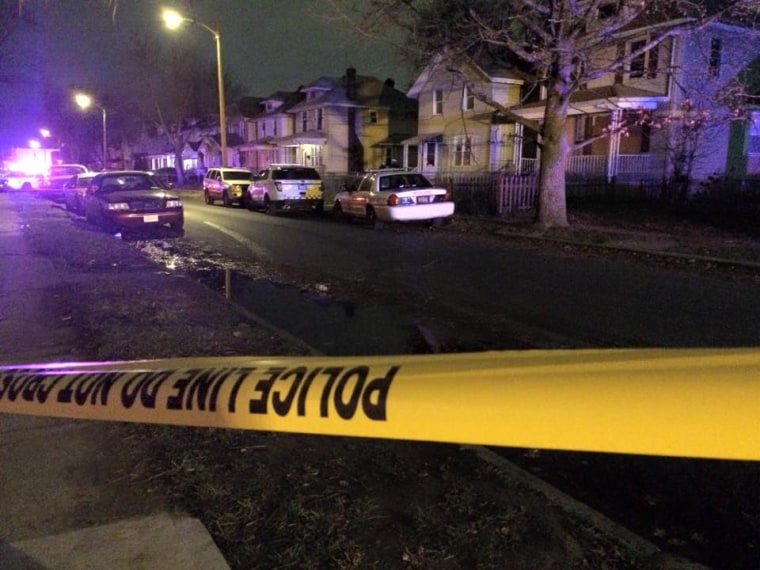 Officers responded about 5 p.m. ET to a report of a shooting in the area, the Columbus Division of Police said late Monday night. Officers gave chase and shot the gunman, identified as Barry Kirk, 50, and only then did they discover the victims inside the house.
Kirk died later at a hospital, police said. Columbus police Sgt. Rich Weiner said no officers were injured.
Police said Kirk was a neighbor of the victims, identified as John Anderson, 31, his wife, Christine Anderson, 30, and their son, Landon, 7.
Police sources told NBC station WCMH of Columbus that the wounded girl is about 12 years old. She was taken to Nationwide Children's Hospital in critical condition.