Three people were killed and two others were seriously injured Thursday in an explosion at a natural gas plant in Gibson, Louisiana, authorities said.
The victims were contractors working at the Williams Partners facility in the town of Gibson, about 60 miles southwest of New Orleans, the company and state police said.
One of the injured was being treated in the burn unit of a Baton Rouge hospital and the other was being treated at Terrebonne General Hospital in Houma, state police Trooper Evan Harrell told reporters late Thursday afternoon.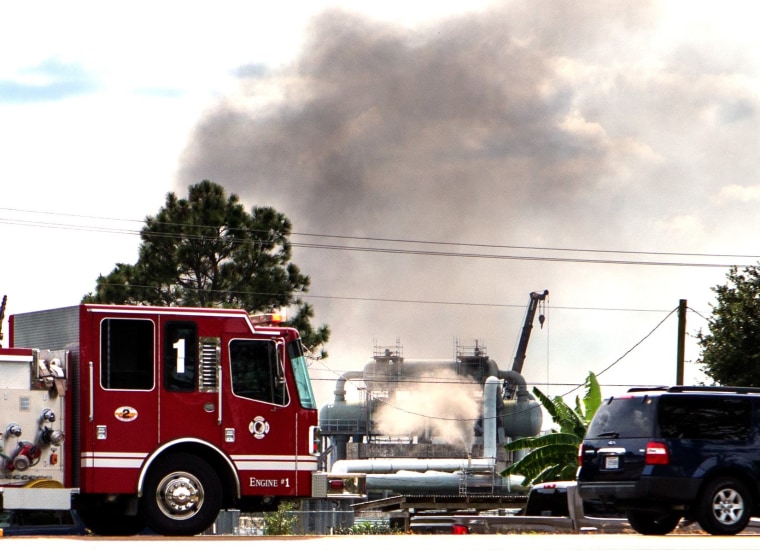 The cause of the explosion, which was reported shortly before 11 a.m. (noon ET), wasn't yet known, Harrell said. The plant was out of service and gas wasn't flowing at the time of the blast, said Warren Toups, the plant's operations manager.
From 2013: One Dead, Scores Injured in Louisiana Chemical Plant Explosion
Twenty workers believed to have been at the plant have been accounted for, and "as of now, there is no danger at that site," Harrell said.
A fire was still burning, sending thick black smoke into the sky, but state police and the Terrebonne Parish Department of Homeland Security said it didn't pose any hazard.
Williams was the owner of a chemical plant where a person was killed and 73 other people were injured in Geismar in Ascension Parish in June 2013. The company paid a federal fine of $36,000 for safety violations.