A twin-engine aircraft trying to avoid another plane towing a glider across the runway crashed Saturday in Georgia, killing three people, authorities and witnesses said.
The aircraft had arrived at the LaGrange Callaway Airport, 50 miles southwest of Atlanta, from Panama City, Fla., on Saturday morning, then refueled and was practicing approaches and landings, NBC station WXIA of Atlanta reported.
The aircraft was reported to be a Beechcraft Baron.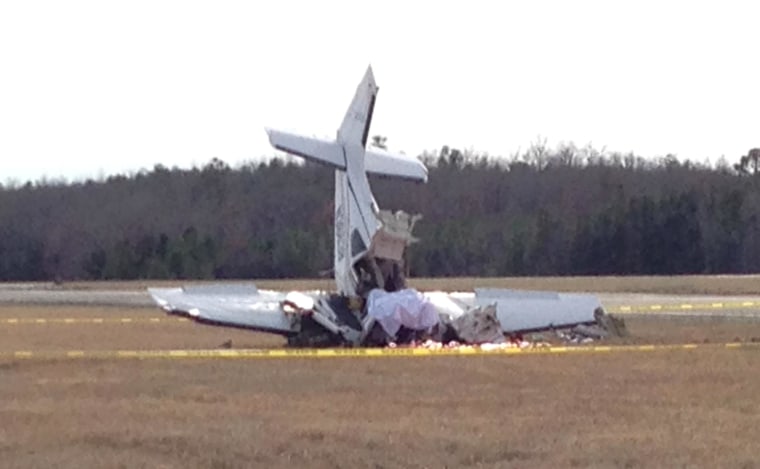 As it came in on one landing Saturday afternoon, a Civil Air Patrol plane towed a glider across the runway, witness Rusty Miller told WXIA. The Beechcraft made a steep climb, stalled and crashed nose down on the runway, Miller said.
Images from the LaGrange Daily News showed the aircraft smashed into the ground at a steep angle up to the cockpit, with its tail intact.
The pilot and co-pilot died at the scene and a passenger died at a hospital, authorities said. WXIA reported that the plane was co-owned by two physicians and both were on board, although it wasn't clear who was flying the plane.
The National Transportation Safety Board and the Federal Aviation Administration are investigating the crash.
— Gil Aegerter