Three Michigan State University football players were charged with criminal sexual conduct and dismissed from the team after a months-long investigation into an alleged assault at the university's campus in January, officials said Tuesday.
Joshua J. King, Demetric D. Vance and Donnie L. Corley Jr. were charged over the alleged sexual assault after an "extensive criminal investigation," the Michigan State University Police Department said in a statement on Tuesday.
King was charged with one count each of first-degree criminal sexual conduct, third-degree criminal sexual conduct and capturing or distributing the image of an unclothed person, police said in the statement.
Vance and Corley each face one charge of third-degree criminal sexual conduct, the statement said.
Vance, 20, is a defensive back and Corley, 19, is a wide receiver, both from Detroit, while King, 19, is a defensive end from Darien, Illinois, according to the Associated Press.
Police said that the Ingham County Prosecutor's Office authorized the charges on June 5 and a county district judge signed arrest warrants for the three on Tuesday.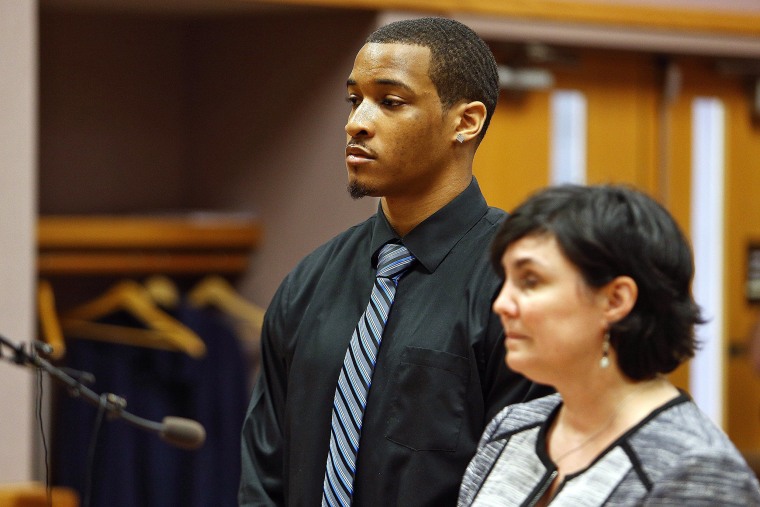 The former college football players allegedly sexually assaulted a woman at an apartment on campus on Jan. 16, Ingham County Prosecutor Carol Siemon said in a statement to NBC News on Tuesday.
The three are accused of raping the woman in a bathroom during a party, police detective Chad Davis told a judge Tuesday morning, according to NBC affiliate WDIV.
King allegedly recorded the incident on his cell phone, Davis said.
Head football coach Mark Dantonio said the three "have been dismissed from out program effective immediately" at a press conference Tuesday afternoon.
"The individuals in this case put them in a compromising position and did not live up to the standards we have outlined for this program" he said. "Sex assault has no place in this community."
Michigan State Athletics Director Mark Hollis said at the press conference that the alleged acts "are not reflective of my values or the university's culture."
The university announced in February that three student-athletes had been suspended from team activities and removed from on-campus housing, but did not identify the young men involved until Tuesday.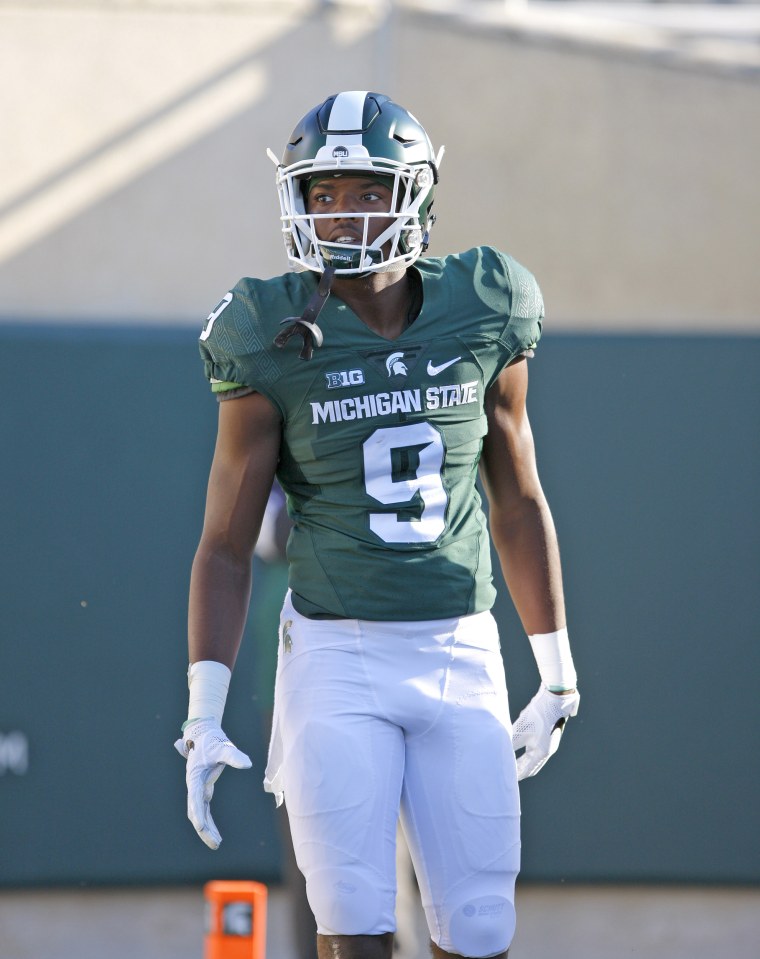 "It's never a good day when a criminal charge is filed against you, but at least Mr. Corley knows what he is facing and can get on with the process of fighting it," Corley's lawyer, John Shea, said in a statement to NBC News.
"The charge is only an accusation and Mr. Corley is presumed to be innocent," Shea added in the statement. "He maintains that, in fact, he IS innocent, and we intend to demonstrate that in the coming proceedings."
The accuser's attorney, Karen Truszkowski, told NBC News she and her client "were pleased that the case was moving forward."
Truszkowski said that she implored the public to "reserve their opinions and not to speculate on what's happened with these four people. We're just going to move forward from here."
But she contested any allegations that her client's accusations were false.
"That is not the case and that's kind of unfair thing to do to to someone. These are not false accusations," she said.
Vance appeared in court on Tuesday afternoon with attorney Mary Chartier, according to the AP.
"I think he's an upstanding young man. He has no criminal history whatsoever," Chartier said, according to the AP. "I think that anyone you spoke with in the community would tell you he is just a really polite and courteous young man, and I think he's been falsely accused."
She also said that Vance has been dismissed from the university but is appealing that decision.
Vance was released after posting 10 percent of a $10,000 bond, according to WDIV.
Corley and King were arraigned on Wednesday morning, according to the station. Corley also received a $10,000 bond at 10 percent, while King received a $25,000 bond.
Dantonio said at Tuesday's press conference that the football program worked to educate players on cases of sexual assault and the consequences.
"I'm angry, I feel the education was there and the sense of the responsibly not to be a good football player, but to be a good person," he said.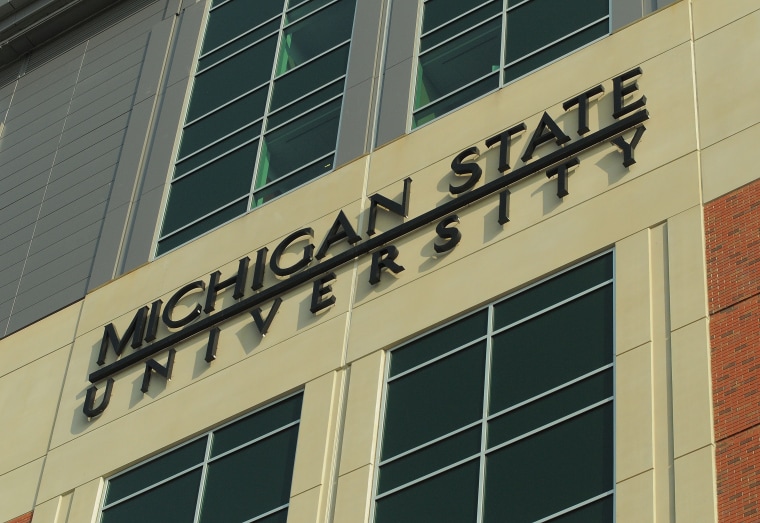 Tuesday's charges come after other college football programs, including Baylor University and University of Minnesota, have faced their own sexual assault scandals.
"People are paying attention, and people that have been assaulted are standing up for themselves and they're becoming less afraid to come forward," Truszkowski said.
"But for everyone that comes forward, there're a lot more out there that are still afraid and they are suffering in silence," she said.
Michigan State is also currently dealing with allegations of sexual assault and abuse against a high-profile gymnastics doctor accused of molesting dozens of patients, including an Olympic medalist.
Dr. Larry Nassar faced two of his accusers in court last month, while Ingham County determines if there is enough evidence for him to stand trial on sexual assault charges. Nassar formerly worked for both USA Olympics and Michigan State University.