This story was prepared in partnership with The Virginian-Pilot.
Daniel DelBianco had wanted to be a Navy SEAL since he was a young boy, and after months of punishing training, he was closing in on his goal. But in April, during a period of sleep deprivation known as "Hell Week," the 23-year-old former college rugby player couldn't take it anymore, and he "rang the bell" to signal he was quitting.
Seven hours later, he took an elevator to the top of a San Diego hotel and threw himself off the building, ending his life.
Seaman DelBianco is among three SEAL aspirants in the last four training classes who have died, raising questions among their family members about whether the Navy has been properly looking out for the young men who submit themselves to what is reputed to be among the world's most grueling training programs.
DelBianco's father, Steve DelBianco, said he hopes his son's death will lead the Navy to overhaul its approach to the young men who don't make it through training.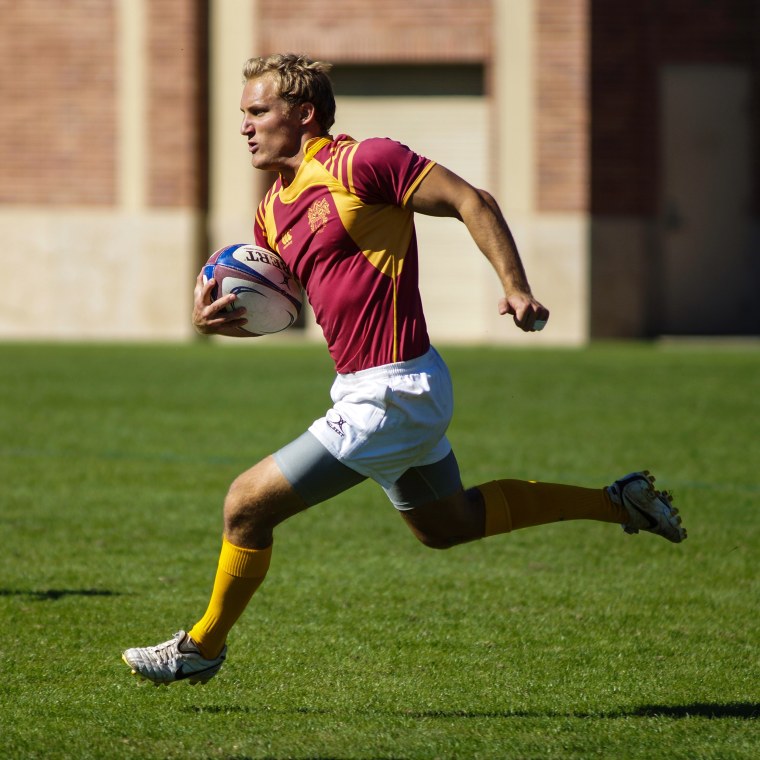 "We can't bring these men back," he said. "What matters now is whether these tragedies will transform how SEAL command handles young men at the very point when they've been broken, both physically and emotionally, especially after days of sleep deprivation.
At his son's memorial service, DelBianco said he asked Rear Adm. Brian Losey, the SEAL commander, to promise they would not let this happen again, "and the Admiral agreed. Losey is leaving, but his promise must be kept."
A Navy spokesman did not immediately answer what, if any, protocols the Navy has in place to ease the transition for trainees who wash out. In DelBianco's case, he was given no counseling or supervision and no medical or physical care, a family member said.
In a statement Thursday evening, Capt. Jay Hennessey, commanding officer of the Navy Special Warfare Center, said the SEAL community has a long history of helping sailors transition after dropping out of what is formally called Basic Underwater Demolition/SEAL training, better known as BUD/S.
"Despite a successful track record, any loss of life drives us to ensure we are doing everything possible to make training safe and effective," Hennessey said. "In the wake of the recent suicide we have acknowledged opportunities to improve our process and recovery procedures for students who disenrolled --specifically improving accountability for sleep-deprived sailors."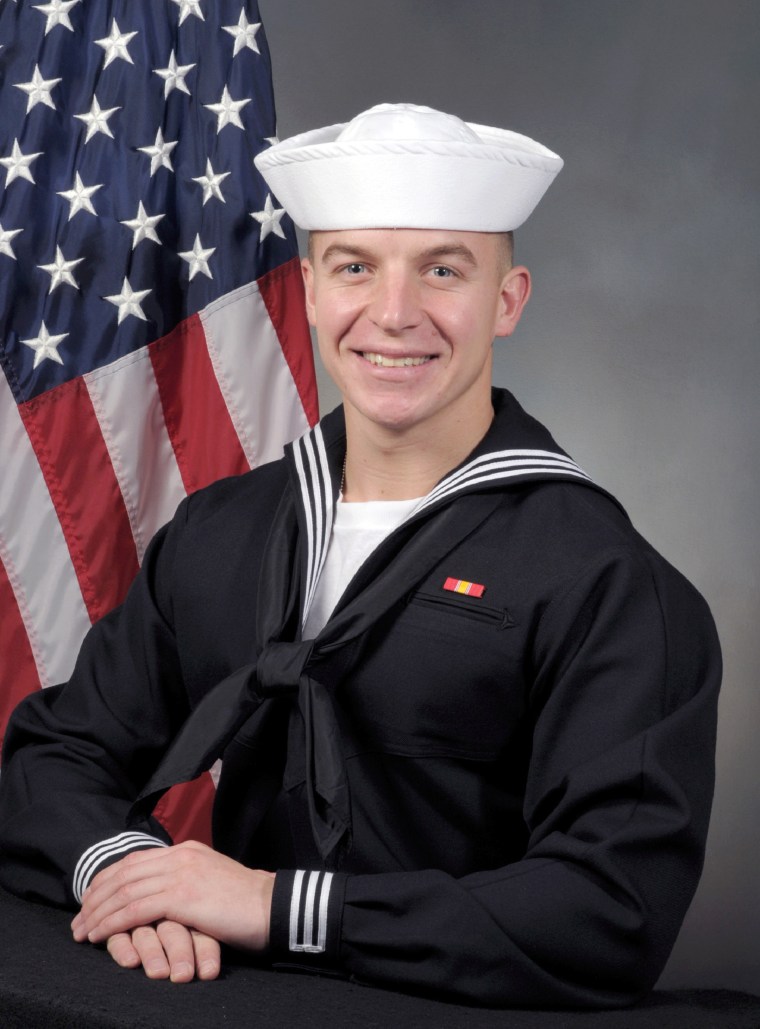 NBC News first reported earlier this week that SEAL trainee Derek Lovelace died last week in Coronado, California, after passing out in a pool exercise. Seaman Lovelace was just at the beginning of what is a grueling six-month regimen, the details of which have not been fully disclosed to the public.
DelBianco hadn't made it much further. A third Navy man, Petty Officer 2nd Class Caplen Weare, 24, died in November in a motor vehicle accident, 60 hours after washing out of training, his mother told NBC News. Weare's blood alcohol content was just under twice the legal limit, according to the county coroner's report, and he wasn't wearing a seat belt.
You can reach Ken Dilanian at ken.dilanian@nbcuni.com
Julie Weare said her son's death was an accident, but she wishes the Navy had taken better care of him. People who wash out of SEALs training are still in the service, awaiting a transition to other jobs. They can also try again to complete the training, and some do.
"The Navy should have not just (have) left him to his own devices," Julie Weare told NBC News. "My husband did ask…why my son was alone."
The DelBianco and Weare deaths were first reported Thursday by the Washington Post.
The Navy SEALs are considered among America's most elite military units, and their role in several daring operations, including the 2011 raid into Pakistan that killed Osama bin Laden, has further elevated that status. Their most high-profile missions have been turned into best-selling books and Hollywood blockbusters, inspiring a new generation of young recruits.
The path to becoming a SEAL is notoriously grueling; by the end of each course, four out of five trainees will have dropped out.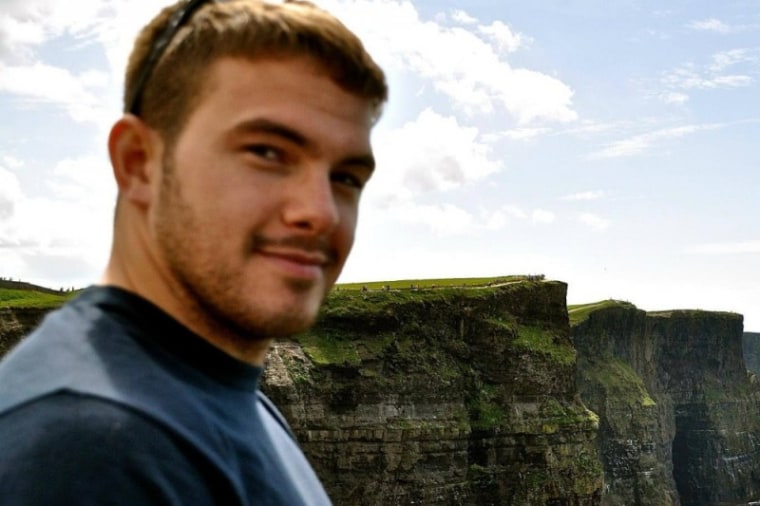 The Lovelace death, which occurred Friday, is under investigation by the Naval Criminal Investigative Service, as is the case after any training death The San Diego County Medical Examiner's office has not ruled on the cause, officials said.
The Navy described that death as occurring during a routine and not particularly high intensity drill, during which students tread water and swim in a pool while wearing diving masks and a camouflage utility uniform. In a later phase of BUD/S, trainees endure much more strenuous drills in the water.
Navy spokesman Lt. Trevor Davids said that "safety observers identified Lovelace as having difficulty and withdrew him from the exercise. He was aided to the edge of the pool by instructors where he then lost consciousness. Resuscitation efforts and first aid at the scene were unsuccessful. He was pronounced dead at a local hospital."
Lovelace had hurt his knee a year ago playing college baseball and decided to make a run at becoming a SEAL instead, said Lynsi Price, his sister. "This was his dream," she said during a phone interview Thursday.
She has questions about what led to his death last week.
"My brother was the best swimmer I've ever known; he could out swim any fish," Price said. "His classmates at BUD/S said he was one of the best in the group. Derek didn't have any health problems whatsoever other than his knee injury. He was such a freak athlete. So why would he have drowned?"
If that death raises questions about training safety, the other two put a spotlight on the alleged lack of attention paid to those who pull out of SEALS training, after having undergone crushing physical and mental endurance tests.
Hours after DelBianco dropped out of training, he left the base alone and drove to the Marriott Gaslamp Hotel in San Diego. Video shows him taking an elevator to the rooftop bar shortly after noon, hours before the lounge was set to open. Around 3:30 p.m., a hotel employee found DelBianco standing on a bar overlooking a safety railing and called for him to climb down, according to the coroner's report. A moment later, DelBianco let himself fall over the side, the report said.
He didn't leave a note and his toxicology report was clean, according to the autopsy. He had gone 60 hours without sleep, the family member said.
DelBianco was born and grew up in Northern Virginia and graduated from the University of Southern California, where he played rugby until senior year, at which point he stopped for fear an injury would thwart his SEALs ambitions.
A video tribute to him online includes a message he wrote as a young child about his ambition to join the military someday, like his grandfather.
"Why do I want to become a SEAL?," he wrote to his father earlier this year, according to a family obituary.
"I want to be a part of a type-A community. I want to feel like I belong because I've earned the right to belong. I want to do something special.
"My life won't feel complete unless I do this."