Three people were killed Monday and another was injured when scaffolding collapsed at a building under construction in Raleigh, North Carolina.
The collapse happened late Monday morning at an 11-story building where workers are finishing construction, said Christopher Riley, spokesman for the city.
Authorities were working to notify the families of the dead. The injured person was in serious condition at a hospital, Riley said.
"We have no preliminary information on where exactly they were or what exactly they were doing, we just know we lost three people in the collapse itself," Wake County EMS District Chief Jeff Hammerstein told reporters.
Hammerstein told NBC News that roads surrounding the collapse were closed Monday afternoon but that the area was not considered hazardous.
The structure is part of a $54 million project being built by Choate Construction, according to NBC affiliate WNCN. "We are deeply saddened by the loss of life and injuries suffered during this incident," the company said in a statement.
The North Carolina Labor Department will investigate, the city said.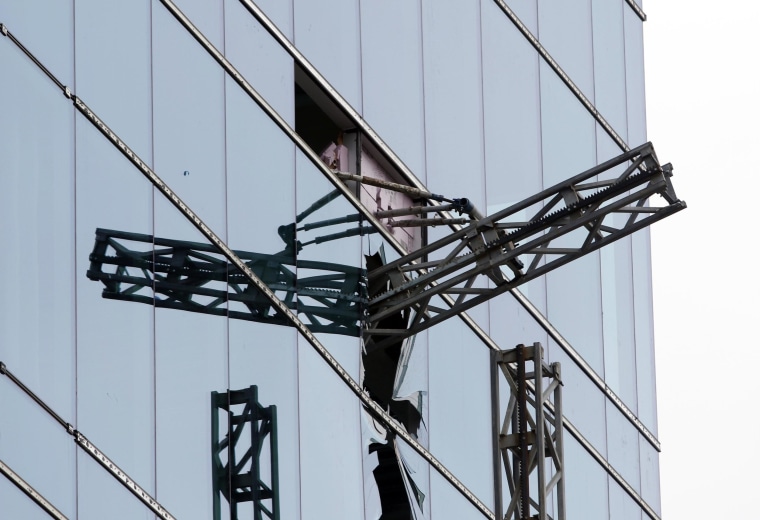 — Elisha Fieldstadt