Three people suffered shark bites in less than three hours Sunday in the same area of New Smyrna Beach in Florida, authorities said.
A 43-year-old man from Longwood, Fla., was bitten on the lower leg area or ankle while surfing about 10:40 a.m. ET, said Senior Capt. Tamra Marris of the Volusia County Beach Safety Ocean Rescue agency.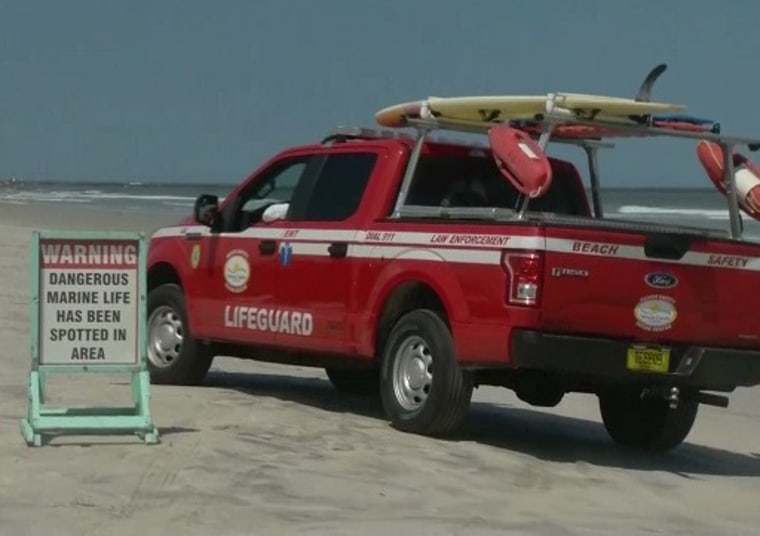 Less than 30 minutes later, a 36-year-old Miami man was bitten on both hands while surfing, Marris said. Both men suffered "significant lacerations" but are expected to survive, she said.
About 1 p.m., a 16 year old boy from New Smyrna was bitten while surfing, Marris said. He suffered only a minor laceration to his inner thigh and wasn't transported to a hospital, she said.
Related: Are Shark Attacks on the Rise?
Further details weren't immediately available, by Marris confirmed that all three attacks occurred in the same area just south of the New Smyrna jetty, a popular surfing location.
Beach Safety officials advised beachgoers not to go into the water above their knees at the beach, which is known as the "shark bite capital of the world" and is dotted with numerous signs warning that "dangerous marine life" is present.