Banners for the 2014 Boston Marathon were unveiled Thursday, as the city whose motto became "Boston Strong" after last year's tragedy prepares for this year's race.
"This year they carry a little more significance," Boston Mayor Marty Walsh said as the banners were introduced at Marathon Sports store, one of two spots on Boylston Street near the finish line where bombs went off last year. "We suffered a terrible tragedy last year...on Marathon Monday, we're going to put on a world-class race."
April 15 will be the one year anniversary of the bombing, which killed three people and injured more than 260. About 500 banners will be placed around Boston prior to this year's race on April 21, according to the Boston Globe.
The banners read "We Run Together" and will feature 12 designs, NECN.com reported.
About 36,000 runners are expected to join the race this year, the Globe reported. "Honor bracelets" made out of banners from last year's race were created for the runners.
"These banners remind us that the marathon is a time for us to share our city's best qualities with each other and the world," Walsh said. "They mark an exciting time...and a time of hope."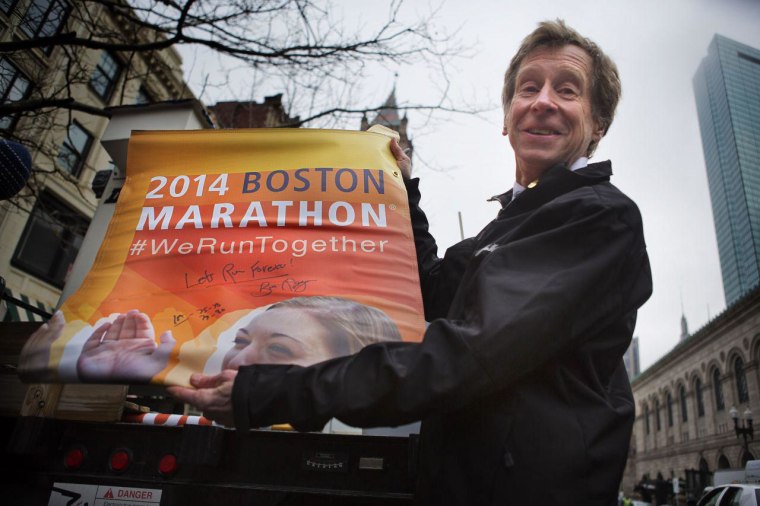 Four-time Boston Marathon winner Bill Rodgers was also at Thursday's ceremony. Special banners were placed in front of Marathon Sports and Forum restaurant, the site of the second blast and the last business to reopen after the marathon.
—Elizabeth Chuck