FBI Director James Comey said for the first time publicly Monday that the FBI is investigating the possibility of collusion between the Trump campaign and the Russian government during the 2016 U.S. presidential election. Prior to Comey's testimony to the House Intelligence Committee, committee Chairman Devin Nunes, R.-Calif., told Fox News Sunday that one member of the Trump administration was definitely under investigation.
Here are some of the known contacts and comments of various Trump associates and aides that might prove interesting to investigators:
Ret. Lt. Gen. Michael Flynn, National Security Advisor, first three weeks of Trump administration:
Dec. 10, 2015: Flynn speaks at a 10th anniversary gala thrown by Russian state-sponsored television network RT. He is paid $45,000, minus commission and plus expenses, according to congressional documents. During the gala dinner, Flynn is seated next to Russian President Vladimir Putin.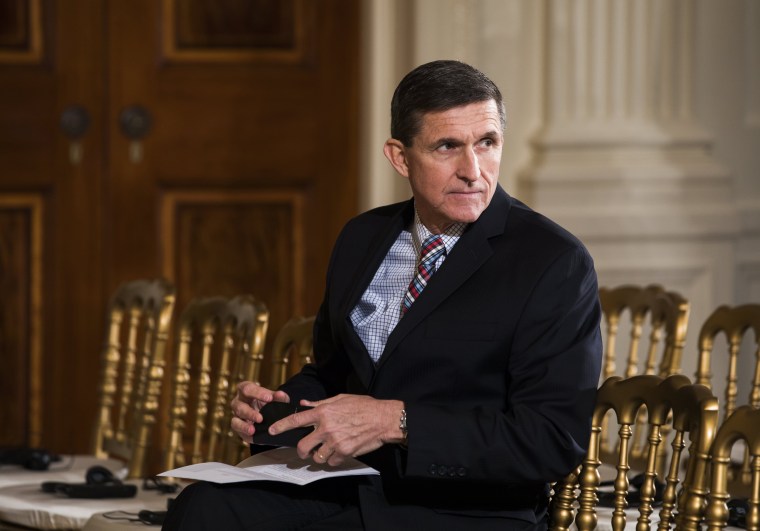 Dec. 29, 2016: Flynn speaks with Russian ambassador Sergey Kislyak about Russian sanctions that had been imposed. The discussions occur by phone and text on the day the Obama administration announces U.S. sanctions against Russia.
Late January, 2017: DOJ Acting Attorney General Sally Yates tells the White House that Flynn is vulnerable to blackmail by the Russian government because of the nature of his communications with the Russian ambassador.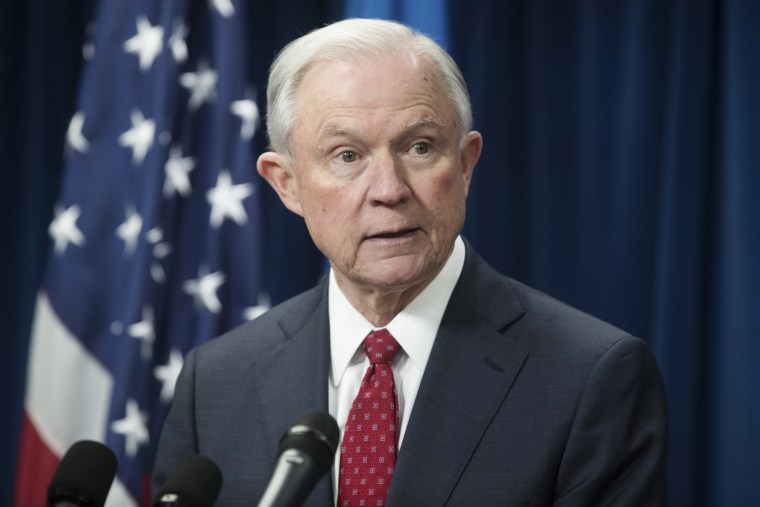 Jeff Sessions, Attorney General, former Republican senator from Alabama:
September 2016: While a senator, Sessions meets with Russian Ambassador Sergey Kislyak in the senator's office.
Jan. 10, 2017: Sessions tells the Senate Judiciary Committee, "I have been called a surrogate a time or two in that campaign and I did not have communications with the Russians."
March 2, 2017: "I have not met with any Russians at any time to discuss any political campaign," Sessions tells NBC News, "and those remarks are unbelievable to me and are false. And I don't have anything else to say about that."
March 2, 2017: Sessions recuses himself from probe into Russian election interference.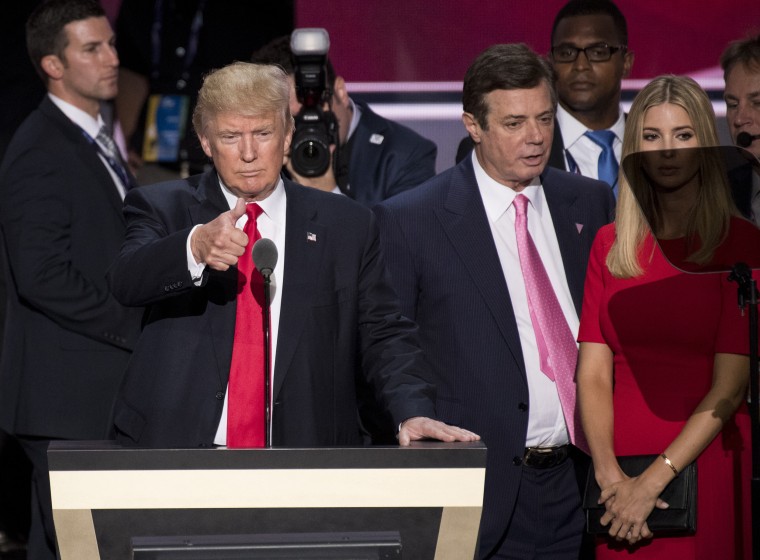 Paul Manafort, former Trump campaign manager:
December 2004: Manafort goes to work for Viktor Yanukovych, the pro-Russian prime minister of Ukraine. Yanukovych is identified by U.S. officials as being allied with Russian oligarchs and Putin cronies Dmytro Firtash and Oleg Deripaska, among others.
2008: Manafort is involved in a business deal to redevelop the Drake Hotel in New York. Documents show that the business partner is Firtash, who got his start in business with help from notorious Russian crime lord Semion Mogilevich.
2008: Manafort is involved with Deripaska in an investment fund, documents show. Deripaska has been denied access to the United States at times in the past because of alleged Russian mafia ties, and is considered to be in Putin's inner circle. Deripaska pays Manafort $7.35 million in management fees.
Feb. 22, 2014: Yanukovych voted out of power and flees to eastern Ukraine (controlled by Russia). U.S. officials say Yanukovych was deeply corrupt and did Putin's bidding in Ukraine.
April 2, 2014: Dmytro Firtash is indicted by the Justice Department for his role in what they call a bribery scheme involving Boeing and a company in India. The feds say Firtash and others conspired to pay at least $18.5 million in bribes.
March 28, 2016: Trump hires Manafort as "convention manager."
April 10, 2016: Manafort tells Chuck Todd on Meet the Press that Trump is his only client.
May 19, 2016: Manafort becomes campaign chairman.
Aug. 19, 2016: Manafort is fired from the campaign and replaced by Kellyanne Conway.
March 20, 2017: After FBI Director James Comey says during testimony before Congress that the FBI is investigating possible collusion between the Trump campaign and Russia, Manafort issues a statement denying any role in any cyberattack on the DNC or leaks of DNC emails, and denying that he ever spoke to any Russian official or anyone else claiming involvement in the attack. "The suggestion that I ever worked in concert with anyone to release hacked emails or sought to undermine the interests of the United States is false," said the statement. "Despite the constant scrutiny and innuendo, there are no facts or evidence supporting these allegations, nor will there be."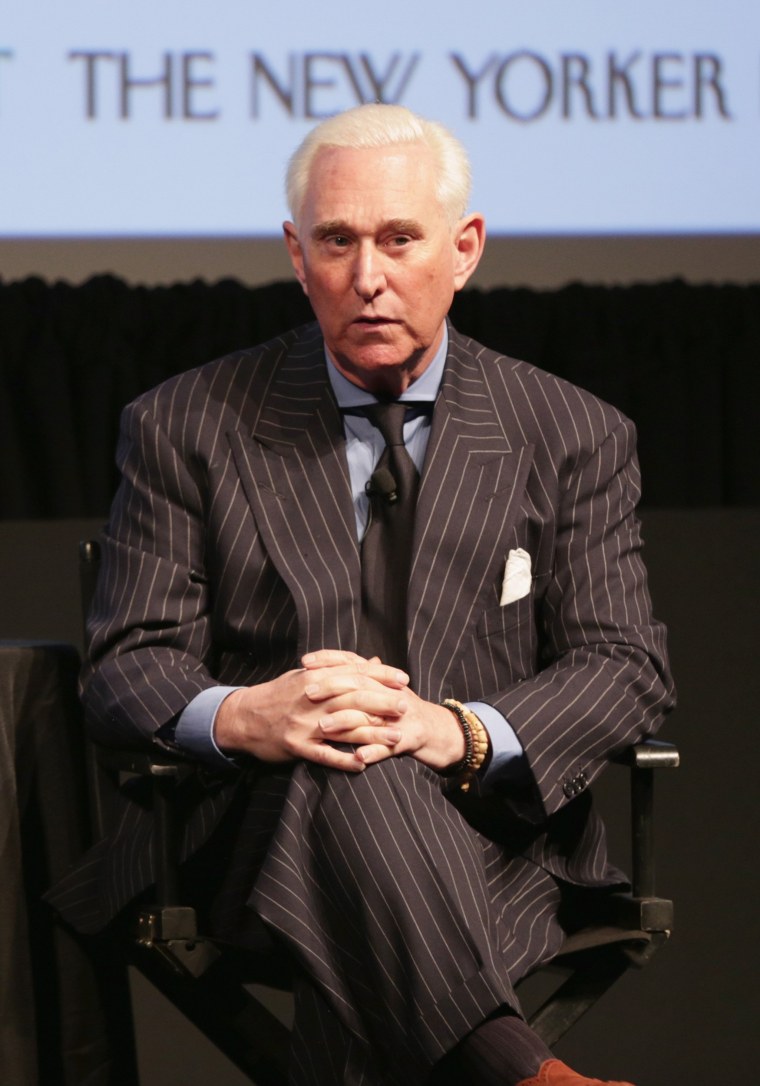 Roger Stone, long-time Trump friend and Republican consultant:
Aug. 8, 2015: The Trump campaign officially severs ties with Stone, but he continues to advise and support the campaign.
Aug. 21, 2016: Stone tweets, "Trust me, it will soon [sic] the Podesta's time in the barrel. #CrookedHillary."
Oct. 3, 2016: Stone tweets: "I have total confidence that @wikileaks and my hero Julian Assange will educate the American people soon #LockHerUp."
Oct. 7, 2016: Wikileaks publishes the first emails pertaining to Clinton campaign chair John Podesta.
Oct. 16, 2016: Stone tells NBC News, "I have a back-channel communications with WikiLeaks."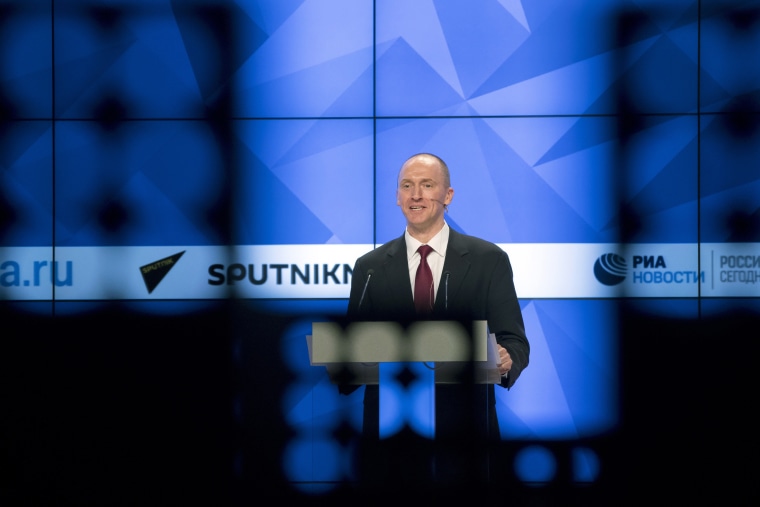 Carter Page, Trump campaign aide:
2004-2007: Page works on energy investments for Merrill Lynch in Moscow.
March 21, 2016: Trump describes Page as a campaign aide during a Washington Post editorial meeting.
March 30, 2016: Page tells Bloomberg that "his business has suffered directly from the U.S. economic sanctions imposed on Russia's escalating involvement in the Ukraine."
July 7, 2016: Page gives a speech in Moscow critical of U.S. policy.
July 2016: Page meets with Russian Ambassador Sergey Kislyak at the Republican National Convention in Cleveland, Ohio.
Aug. 5, 2016: Page says Igor Sechin, chairman of the giant Russian gas company Rosneft, "has done more to advance U.S.–Russia relations than any individual in or out of government from either side of the Atlantic over the past decade." Sechin is identified by Russian media as an ally and deputy to Vladimir Putin. Rosneft is largely held by the Russian government.
Sept. 25, 2016: Kellyanne Conway says Page is not part of the campaign team during an interview with CNN.
December 2016: A Kremlin spokesman tells a Russian news agency that there was no contact between Page and the government.
January 2017: Press Secretary Sean Spicer says,"Carter Page is an individual who the president-elect does not know and was put on notice months ago by the campaign."
March 3, 2017: Page tells Chris Hayes of MSNBC re Russian Ambassador Sergey Kislyak,"I'm not going to deny that I talked with him. ... I will say that I never met him anywhere outside of Cleveland, let's just say that much."