The man accused of opening fire in New York City's Times Square, injuring three bystanders, including a 4-year-old girl, was captured in Florida on Wednesday, law enforcement officials said.
Farrakhan Muhammad, sporting a new haircut in a bid to alter his appearance, was captured in a McDonald's parking lot near Jacksonville, ending the days-log search, police said.
Muhammad appeared in court virtually for the first time Thursday and requested a court-appointed attorney to help him through the extradition process, NBC New York reported. He is due back in court in Florida on May 20.
His girlfriend, Kristine Vergara, also asked for a court-appointed attorney after she admitted to driving Muhammad south to evade police. Her bail was set at $500,000 Thursday.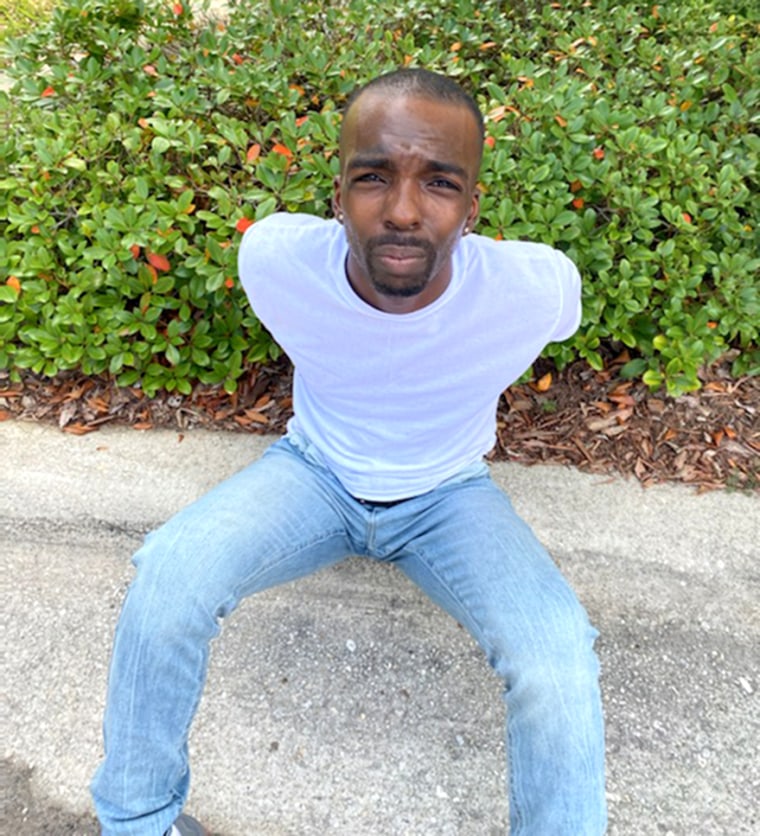 "We were all there Saturday night in Times Square when three innocent people were shot senselessly," NYPD Commissioner Dermot Shea told reporters Wednesday. "While there is no joy today, there is justice."
Police were apparently not thrown off by Muhammad's new haircut, that he got in between Saturday's shooting and his arrest on Wednesday.
"He did alter his appearance," NYPD Chief of Detectives James Essig said. "He shaved down his head on the side."
Detectives believe he was shooting at his brother near West 45th Street and 7th Avenue, but missed, hitting the pedestrians in the busy tourist hub.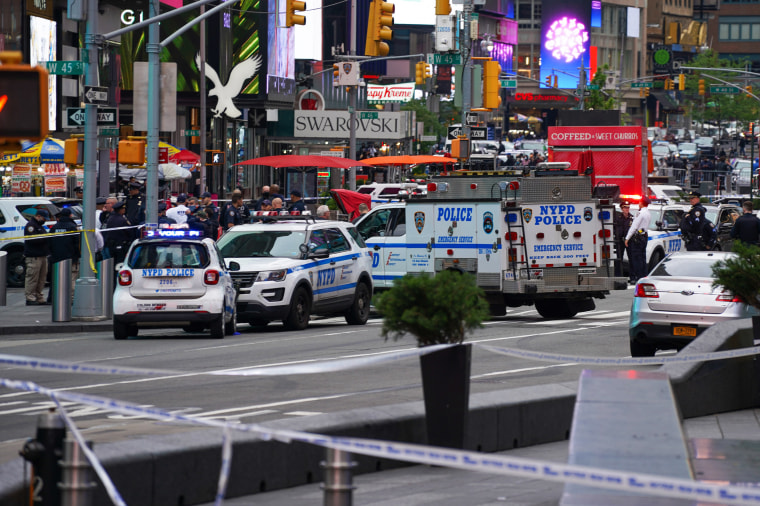 Muhammad was tracked by checking cameras that showed him leaving Times Square, going to a hotel on 42nd Street, that is being used as a homeless shelter, changing clothes and heading out with his girlfriend, two law enforcement officials said.
Muhammad and his girlfriend were spotted Tuesday at a Walmart in Fayetteville, North Carolina, before they were eventually found in Florida, police said.
The pair were confronted at a McDonald's in Starke, Florida, about 50 miles southwest of downtown Jacksonville, Florida. Law enforcement caught up with them as they ate in their car.
Bradford County Sheriff's Office Col. Brad Smith said the arrest was "uneventful." Muhammad is being held at the Bradford County jail.
Police released video of a person of interest hours after Skye Martinez was struck in the leg Saturday while shopping for toys with her family. Wendy Magrinat, 23, was struck in a thigh, and Mạrcela Aldana, 43, was hit in a foot, officials said.
By Tuesday, the department identified Muhammad as the suspect in the shooting and circulated his photo on social media.
The gun used in Saturday's shooting has still not been recovered and detectives are not clear yet on a motive. The alleged shooter and intended target both sell CDs in Times Square, police said.
"What I can say is his brother confirmed that he was the intended target and the investigation is ongoing," Essig said.