A toddler in Arkansas died after he ran into his family's burning home to try and save their dog, the boy's parents said.
Both Loki Sharp, who was 23 months old, and the dog died in the blaze at the family's house in Gentry, about 30 miles northwest of Fayetteville, just after 5 p.m. on Saturday.
Gentry Fire Chief Vester Cripps told NBC News that three adults and two children were at the home when the fire started. Cripps said he believes that while the family was trying to put out the flames and call for help, Loki ran back into the house to try and save the family dog.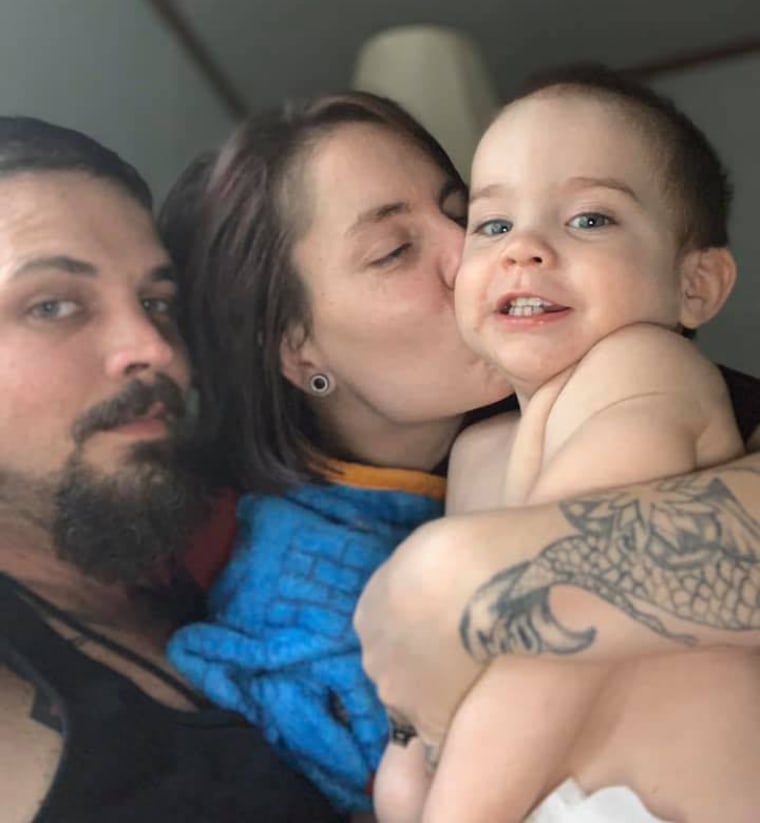 In an emotional Facebook post on Sunday, the father, Kurtis Sharp, urged people to "never take your children for granted."
"Cherish every waking moment with them!!!! We love u bubba and we know your in a better place!!!!" he wrote on a joint Facebook page with Loki's mother, Deshay Wilson.
"Mommy loves u little turkey bird," Wilson wrote in a separate post. "It wasn't supposed to be u first. I'd give anything to have taken your place that day but I have to now try to come to terms and cope the best I can. I love u very much baby boy and I can't wait till I get to hold u in my arms again!!!"
According to a GoFundMe page set up to help cover the costs of the funeral and other expenses, the family lost everything in the fire.
Loki is survived by his father, his mother, and eight brothers and sisters, according to an online obituary. He would have turned 2 years old on Jan. 3.
Cripps said the cause of the blaze is still under investigation but it is believed that it was an electrical fire sparked by an overloaded circuit. The fire chief said they do not believe the home had working smoke detectors.