Tom Brady was back in court Monday — which meant a second chance for the sketch artist whose drawing of the star quarterback was mocked online.
The Internet had a little fun with Jane Rosenberg the last time she drew Brady, who is fighting the NFL over his four-game suspension in the Deflate-Gate scandal. Rosenberg's depiction of Brady was likened to E.T. and Lurch from "The Addams Family."
It was good for a few laughs on Twitter — but Rosenberg said she was even bullied in dozens of nasty emails. She later apologized.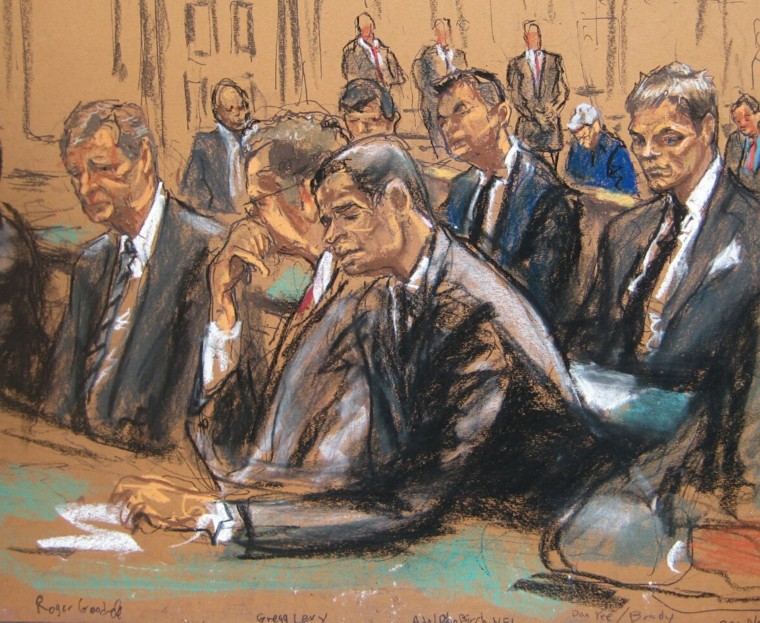 This time around, Rosenberg, who was admittedly nervous about drawing Brady again in court, said she would take a different approach. "I think I might try to do not such a wide shot, and try to do less people on the page so I can spend a little more time on Tom Brady," Rosenberg told New England Cable News.
She also spent two days practicing at home by drawing a sketch of Brady while she wasn't under pressure, according to the New York Daily News.
The dedication paid off. This time comments on social media were much kinder, calling Rosenberg's newest courtroom sketch "better" and "improved."
Even Brady approved. Rosenberg told The Associated Press that while she was finishing up her drawing Monday, he waved and said, "thank you."
Rosenberg said Brady is probably just a "polite guy who waves to everybody," and dismissed her most recent drawing as "not so great."