Famed '60s anti-war activist Tom Hayden, whose name became forever linked with the celebrated Chicago 8 trial, Vietnam War protests and his ex-wife actress Jane Fonda, has died. He was 76.
He passed away Sunday after a long illness, his wife Barbara Williams told The Associated Press. A statement released by his officer said he was "surrounded by his family" at the time.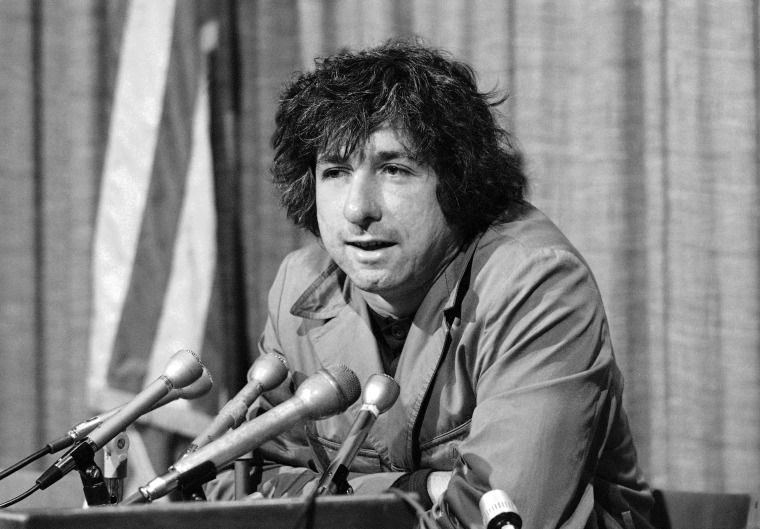 Once denounced as a traitor by his detractors, Hayden overcame his past and won election to the California Assembly and Senate where he served for almost two decades as a progressive force on such issues as the environment and education. He was the only one of the radical Chicago 8 defendants to win such distinction in the mainstream political world.
Los Angeles Mayor Eric Garcetti praised Hayden. "A political giant and dear friend has passed. Tom Hayden fought harder for what he believed than just about anyone I have known. RIP, Tom," Garcetti posted on Twitter.
Hayden wrote or edited 19 books, including "Reunion," a memoir of his path to protest and a rumination on the upheavals of the '60s.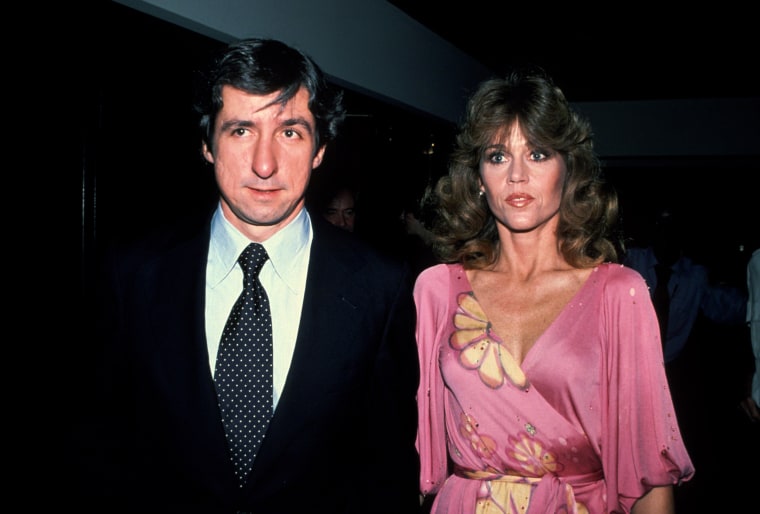 In 1968, he helped organize anti-war demonstrations during the Democratic National Convention in Chicago that turned violent and resulted in the notorious Chicago 7 trial. It began as the Chicago 8 but one defendant, Bobby Seale, ultimately received a separate trial.
After a circus-like trial, Hayden and three others were convicted of crossing state lines to incite riot. The convictions were later overturned, and an official report deemed the violence "a police riot." The trial became the subject of books, a play and Hayden's own reflections in "Voices of the Chicago 8: a Generation on Trial."
Thomas Emmet Hayden was born Dec. 11, 1939, in Royal Oak, Michigan, to middle-class parents. At Michigan, he took up political causes including the civil rights movement.
"I miss the '60s and I always will."
He joined the fledgling Student Non-Violent Coordinating Committee (SNCC), went freedom-riding during civil rights protests in the South and was beaten and briefly jailed in Mississippi and Georgia.
In 1965, Hayden made his first visit to North Vietnam with an unauthorized delegation.
In 1967, he returned to Hanoi with another group and was asked by North Vietnamese leaders to bring three prisoners of war back to the United States. With the prisoners suffering medical problems, the State Department thanked Hayden for his humanitarian action.
One particular event galvanized him — the 1968 assassination of his friend, Sen. Robert F. Kennedy, in Los Angeles.
"I think it confirmed for me that there was no future and brought out a lurking belief that this was a really violent country and that I was headed into apocalyptic times," he told The AP in 1988.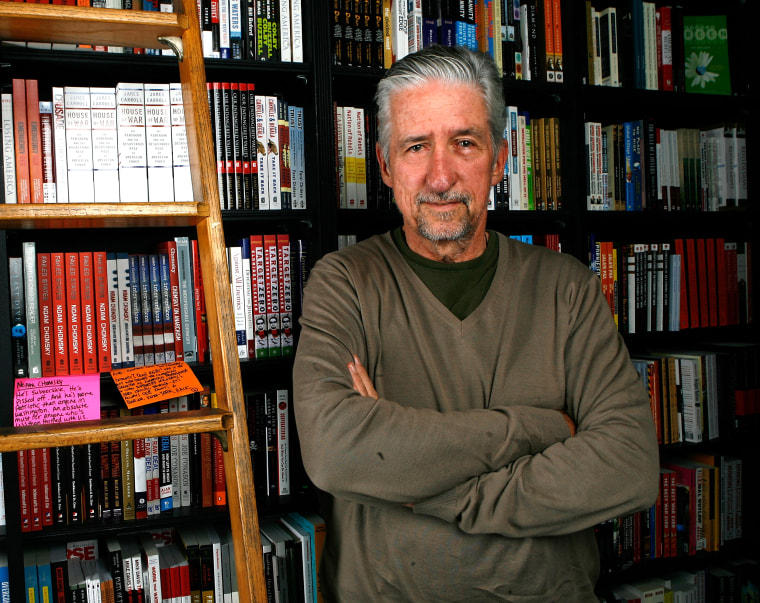 In 1971, Hayden met Jane Fonda, a latecomer to the protest movement. They were married for 17 years and had a son, Troy.
Both Hayden and Fonda were demonized by the political right after she visited Vietnam and was photographed on a North Vietnamese anti-aircraft gun. It took many decades to minimize her "Hanoi Jane" moniker.
With heavy financial support from Fonda, Hayden plunged into California politics in the late 1970s. He formed the Campaign for Economic Democracy and was elected to the Assembly in 1982.
By the 1990s, he and Fonda were divorced, their relationship having withered as she returned to acting and built an exercise empire.
Hayden married actress Barbara Williams and they had a son, Liam.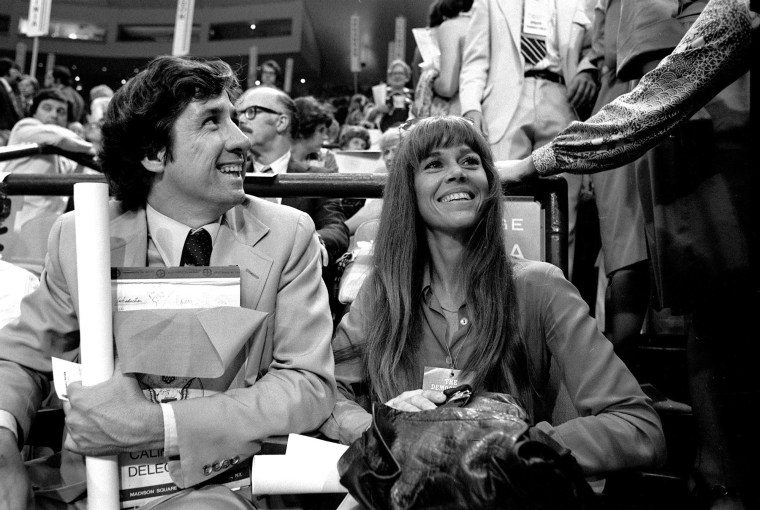 In 1994, Hayden was defeated in a run for the state governorship, and he lost a bid to become mayor of Los Angeles.
Hayden acknowledged at the end of his memoir that his time as a counterculture rebel had been the most exciting and fulfilling of his life.
"Whatever the future holds and as satisfying as my life is today," he wrote, "I miss the '60s and I always will."