It's mute testimony to the opioid addiction plague that has been ravaging Ohio — a 20-foot-long air conditioned trailer with room for 18 bodies.
The Stark County coroner in Canton had a "cold storage mass casualty trailer" trucked-in on Saturday because the morgue was overflowing with bodies, nearly half of them victims of drug overdoses.
Their facility in the county jail complex on Atlantic Boulevard holds about a dozen bodies, Stark County investigator Rick Walters told NBC News. Four more arrived unexpectedly at the close of business Friday.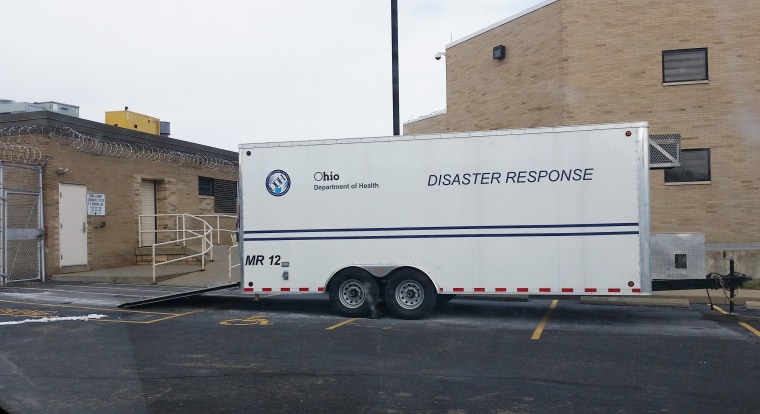 "It wasn't just suspected drug overdoses," he said. "There were several traffic fatalities. Our problems were multi-faceted."
But drug overdoses, Walter said, "is clearly a problem."
"We're up 20 percent this year," he said. "Our suicide rate is also up. The drug problem is costing us a significant amount of money. We're spending five digits every month on toxicology tests.'
That's because drug abusers are overdosing on a variety of things these days.
"The new thing this month is mixing meth with carfentanil," Walters said.
What is carfentanil?
"It's an animal tranquilizer 100 times more powerful than fentanyl," he said. "It's used on big animals like elephants and tigers. It's crazy."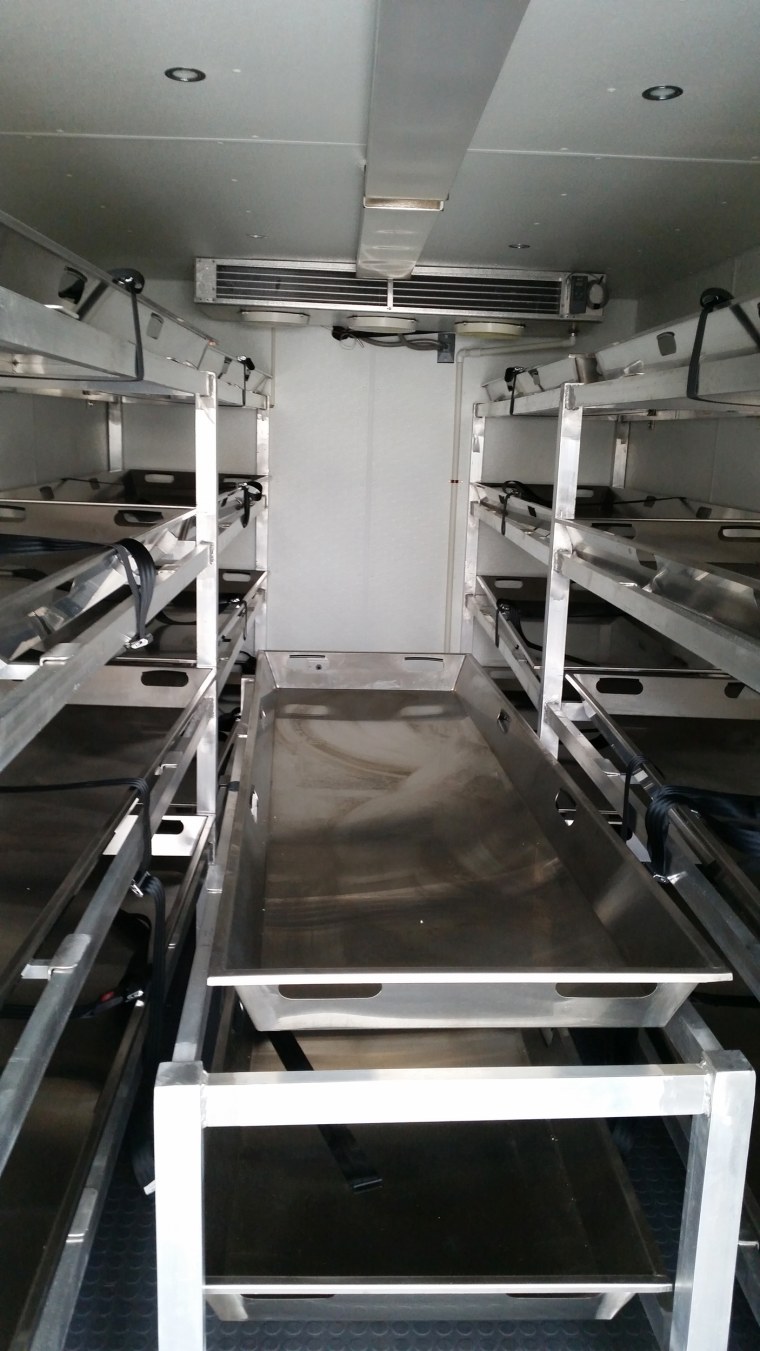 And, Walters said, it's not just a Stark County problem. "It' been happening in all the counties around us," he said.
Indeed it is.
Coroners in the counties of Ashtabula and Cuyahoga (which is where Cleveland is located) have had to deploy the trailers when their morgues became too jammed, he said.
The medical examiner in Summit County (where Akron is located) asked the Ohio Health Department to send one over last summer when there was a spike in drug overdoses, the Akron Beacon Journal reported.
And down in Montgomery County, the local coroner appealed for help to funeral home directors in Dayton when his morgue became too jammed with bodies.
Just this year alone, there are been 90 overdose deaths in Stark County and 109 in Cuyahoga County, according to the Akron newspaper.
This is also not a problem limited to Ohio. Fueled by cheap prices, the number of heroin-involved deaths nearly quadrupled nationwide between 2002 and 2013, federal health officials have reported.
In 2015, the federal Centers for Disease Control and Prevention, reported West Virginia, New Hampshire, Kentucky, Ohio and Rhode Island had the highest rates of drug overdose deaths in the country.
But the situation in rust belt states like Ohio, where the drug overdose rate in 2015 (the most recent federal figures available) was 29.9 per 100,000 people, is especially dire.
Last September, police in East Liverpool desperate to stem the tide tried to scare local addicts straight by posting online graphic photos of a couple overdosing in a van while a 4-year-old sits in a back seat.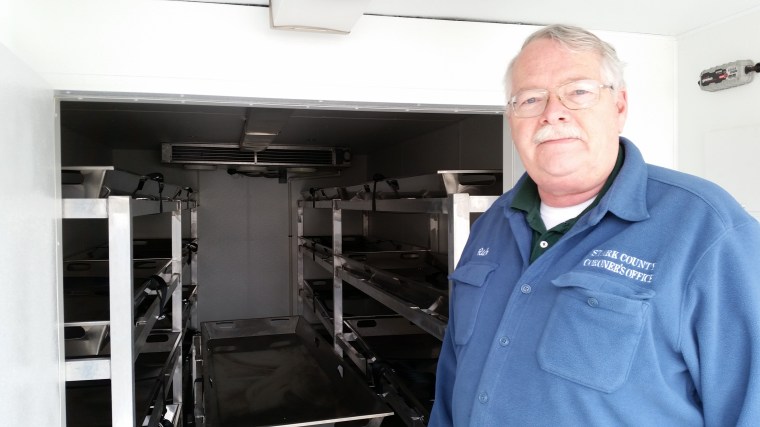 Over in Pennsylvania, drug dealers in Wilkes-Barre have been boosting their profits by cutting heroin with fentanyl and result has been an explosion in the number of deadly overdoses.
Walters said the trailer he borrowed from the state Health Department was originally intended for dealing with mass casualties from catastrophes like plane crashes.
"We thought when bird flu was moving in there would be a massive epidemic and we'd need the trailers for that," he said. "Instead we have this."
Currently, Walters said he has nine bodies in his morgue, several of them "suspected overdoses."
"We have space for the ones we have so I've told Columbus to come and get it," he said, referring to the state capital. "Hope we don't need it again."