WASHINGTON — The Democrats on the House Oversight Committee are questioning why the White House didn't suspend the security clearances of former National Security Advisor Michael Flynn and presidential adviser Jared Kushner, after questions arose about their contacts with Russian officials.
"We have serious concerns about whether the White House is properly safeguarding classified information," the committee's Democrats said in a letter to White House Chief of Staff Reince Priebus released Wednesday. "In general, when there are credible allegations that employees may be unfit to continue accessing classified information, security clearances are supposed to be suspended while the allegations are investigated."
At issue, they said, are Flynn and Kushner's contacts with Sergey Kislyak, Russian ambassador to U.S., and what Cummings said was their failure to tell the truth about those contacts.
Related: Did Trump, Kushner, Sessions Have an Undisclosed Meeting with Russians?
In Flynn's case, the letter asserted, huge questions were raised after acting Attorney General Sally Yates told the White House that Flynn had lied about his discussions with the Russian ambassador. Yet Flynn retained his security clearance and sat in on top-level intelligence briefings, the letter said.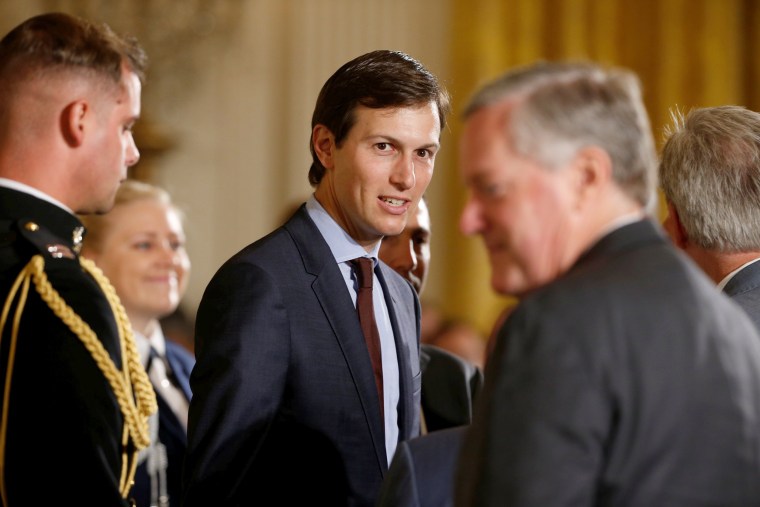 Kushner, the president's son-in-law and close adviser, failed to disclose his own contacts with the Russian ambassador on his security clearance forms, the letter said.
Moreover, Kushner "failed to correct the public record after President Trump and other White House officials repeatedly made public statements denying contacts between the Trump team and Russian officials, even after the scandal surrounding General Flynn."
Related: Jared Kushner Under Scrutiny in Russia Probe, Officials Say
For example, said the letter, on November 11, 2016, a spokeswoman for the Trump transition team, Hope Hicks, stated: "It never happened. There was no communication between the campaign and any foreign entity during the campaign."
The letter added, "We do not know who at the White House — other than General Flynn — knew about Mr. Kushner's multiple contacts with Russian officials before they became public. It would be gravely concerning" if Hicks and other officials "were aware of Mr. Kushner's Russian contacts when they made their misleading statements."
The White House did not immediately respond to a request for comment.