The U.S. Olympic Committee fired a top official Monday just hours after independent investigators revealed that he and the former CEO of the USOC knew for 14 months that team doctor Larry Nassar had been accused of molesting dozens of young girls — and failed to sound any alarms.
Chief of sport performance Alan Ashley was terminated because he and former CEO Scott Blackmun enabled a "wolf in sheep's clothing" to molest and abuse dozens more girls under the guise of providing them medical treatment," the 233-page report by the law firm Ropes & Gray states.
"While Nassar bears ultimate responsibility for his decades-long abuse of girls and young woman he did not operate in a vacuum," investigators Joan McPhee and James Dowden wrote.
"Instead, he acted within an ecosystem that facilitated his criminal acts. Numerous institutions and individuals enabled his abuse and failed to stop him."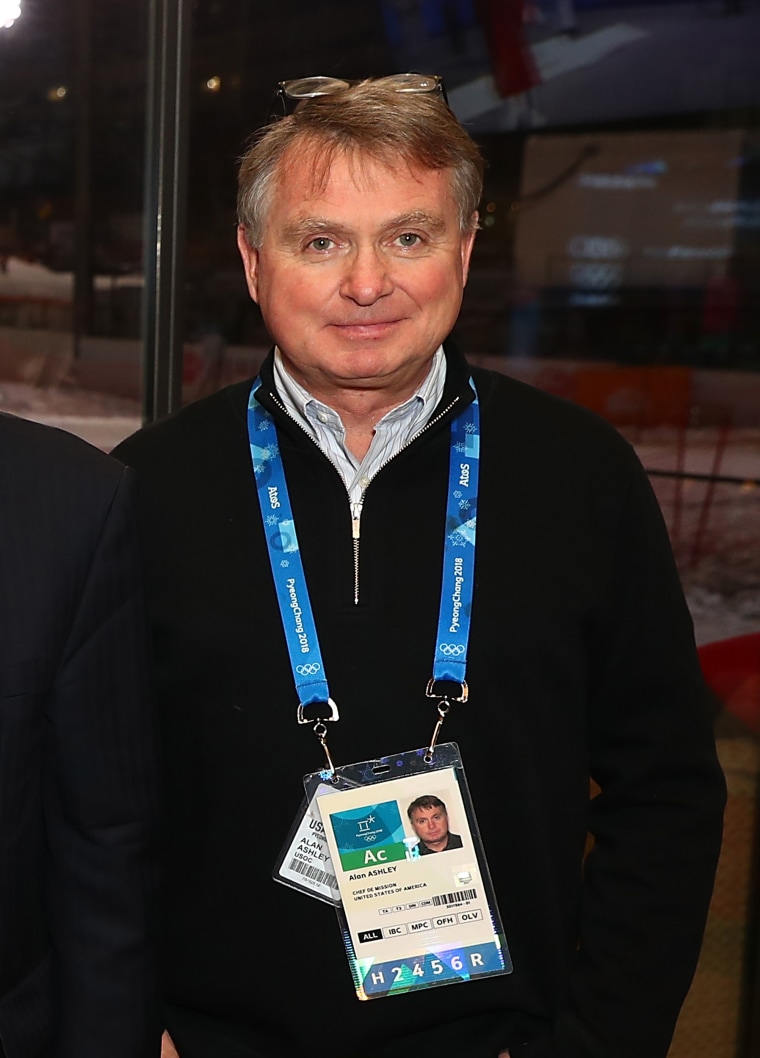 Ashley's ouster was confirmed by USOC spokesman Mark Jones. The former USOC officials Ashley and Blackmun could not be reached for comment.
Ashley and Blackmun, who resigned in February after he was diagnosed with prostate cancer, were notified of the abuse allegations against Nassar in July 2015 by USA Gymnastics CEO Steve Penny, according to the new report.
Nassar was allowed to quietly resign as USAG medical coordinator in September 2015.
Penny's goal, as he told an FBI agent, was to keep the allegations against Nassar under wraps to avoid "sending shockwaves through the community," the report states.
USA Gymnastics did not alert Michigan State University, where Nassar was employed full time and continued to treat patients for a full year.
Instead of alerting the athletes about Nassar, Ashley and Blackmun decided "to keep the matter to themselves," according to the report.
"The USOC as an organization was effectively disabled from considering and taking appropriate action in response to the athlete complaints and Nassar due to the decision by two senior officers of the USOC," it states.
USA Gymnastics has previously said it didn't tell MSU about the allegations because the FBI asked it not to do anything that could interfere with the investigation. "USA Gymnastics denies any allegation that it had wide-ranging knowledge of abuse by Nassar or that it concealed or ignored his abuse," the organization told NBC News in April.
It wasn't until September 2016 that the public first found out that the FBI was investigating Nassar — when the Indianapolis Star first broke the story. Soon after, Nassar was fired by MSU.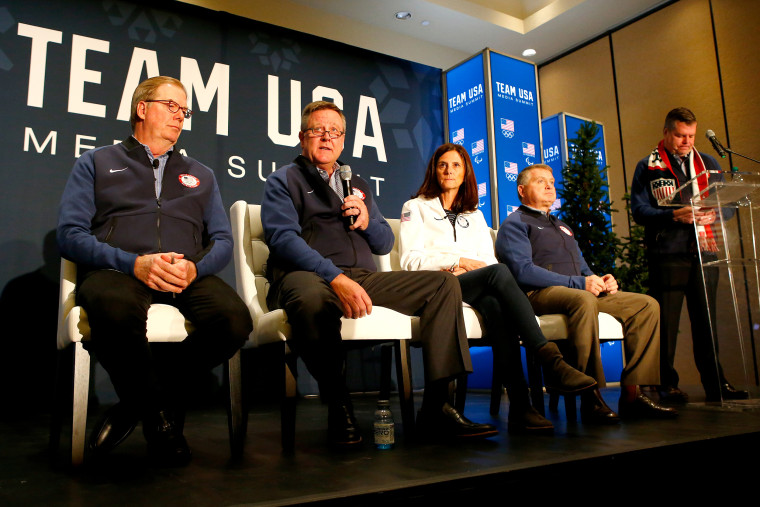 In January, Nassar was hit with a sentence of 40 to 175 years in prison after some powerful testimony from some of his victims and an outraged judge.
"Not only had Mr. Penny kept the vast majority of USAG personnel in the dark about Nassar's alleged misconduct, but the organization also failed to implement any systematic child-protective measures to ensure that Nassar would be stopped from further abusing athletes while under investigation for serial sexual abuse," the report stated.
Nassar's name had even remained on "USAG's list of recommended physicians on the organization's public website, [and] he also continued to see patients and pursue other opportunities following his departure from USAG."
Rachael Denhollander, a former gymnast and the first woman to publicly accuse Nassar of assault, told NBC News the report validated her claims and those of the other victims.
"The Ropes & Gray report confirmed what we, the survivors of Larry's abuse, have been saying for years," she said. "The USOC enabled and covered up for a known serial pedophile and lied about it. This is only the tip of the iceberg with USOC's complicity in abuse. It is past time for the USOC to take responsibility for its role in enabling abuse in our Olympic sports."
Attorney John Manly, who represents more than 180 Nassar victims, including well-known Olympic gymnasts like McKayla Maroney, called the report "a stinging indictment" of the USOC.
"The report firmly establishes that the top leadership of the US Olympic Committee was aware of Nassar's criminal conduct year before they have publicly acknowledged it," he said in a statement.
Ropes & Gray was hired by the USOC in February to determine when their officials and the USAG first learned of the allegations against Nassar and how they responded.
As part of the investigation, McPhee and Dowden interviewed more than 100 people, including gymnasts and USOC members, and reviewed more than 1.3 million documents.
Among those who declined to be interviewed were legendary gymnastics coaches Martha and Bela Karolyi, at whose Texas training center Nassar allegedly abused numerous young female athletes.
Penny resigned from USAG in March 2017.
"Mr. Penny has since been indicted by a grand jury in Walker County, Texas, on one count of tampering with evidence, a third-degree felony, in connection with his direction to USAG personnel to remove medical forms and other Nassar-related materials from the Karolyi Ranch," the report states.
In a statement, the USA Gymnastics board of directors praised the "brave women who came forward" and admitted the USAG "is one of the organizations that let them down."
"We will take addition measures as needed based on the findings in the Ropes & Gray report once we have had an opportunity to review it in detail."
Sen. Jerry Moran, R-Kan. — chairman of the Senate Commerce Subcommittee on Consumer Protection, Product Safety, Insurance, and Data Security, which has jurisdiction over the health and safety of U.S. Olympic and NCAA athletes — will review the report in its entirety, he said in a statement.
"It is positive that USOC's independent investigators published their report today, if only so that the USOC can no longer cite an ongoing independent investigation as its reason for delaying change," the statement read. "As my subcommittee finalizes our extensive, bipartisan report — containing legislative and non-legislative recommendations to better protect young athletes from sexual predators — I expect USOC to cooperate with Congress and expediently begin its process of implementing much-needed cultural and procedural change."