Two weeks before Tori Bowie died, her voice fluttered with excitement as she told her longtime agent and confidant Kimberly Holland how thrilled she was to become a mom. 
Bowie, a track and field sensation, was about eight months pregnant and had already bought clothes for the baby, Holland said. Over the phone, Bowie giggled and discussed how much she was "looking forward to this new chapter in her life," Holland said.
"I thought that conversation, overall, was a conversation of new beginnings," Holland said in an interview.
Instead, Bowie, 32, who was once the fastest woman in the world, was found dead May 2 in her Winter Garden, Florida, home after Orange County sheriff's deputies went to conduct a well-being check on her. An autopsy report released this week revealed that Bowie died from complications related to childbirth and that she had been in labor when she died.
The report, which NBC News obtained from the Orange County Medical Examiner's Office, said there were no signs of foul play or drugs. Respiratory distress and eclampsia — a rare, severe pregnancy-related condition that can include seizures or coma and is more prevalent in Black women — were listed as possible complications contributing to her death.
Bowie had not widely announced her pregnancy, but she was excited about it, Holland said. Her autopsy listed bipolar disorder as part of her medical history, but she was "just so happy" in their final conversation, said Holland, who signed Bowie a decade ago and said she instantaneously felt protective of her. She described their relationship as "more than an athlete-manager relationship."  
"She was like, you know, my daughter," Holland said.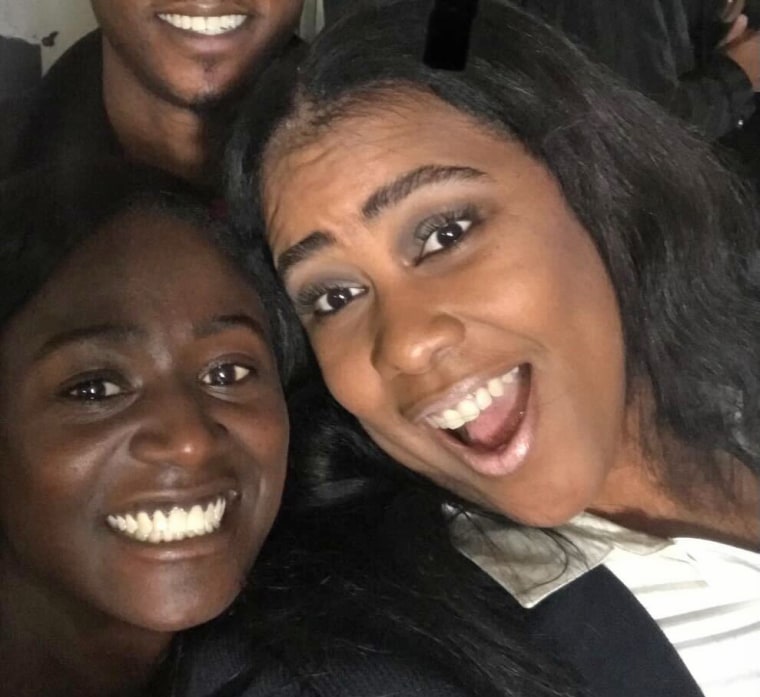 Their closeness meant Holland felt comfortable prodding Bowie about whether she was taking care of herself during her pregnancy. Bowie had "never been a really big eater," she said, and in their final conversation, Holland reminded her she was eating for two.  
"I started to come off, I think, a little preachy, because she started to shut me down and she was like, 'Miss Kim, the baby is fine.' So that was my cue to leave it alone," she said.
When she asked Bowie whether she was going to her prenatal appointments, Bowie brushed her off and said she didn't want to have her baby in a hospital. Holland said she then offered to have Bowie stay with her at her Atlanta home so she could keep a closer eye on her and make sure she was getting care and eating enough — the autopsy report said the 5-foot, 9-inch Bowie weighed just 96 pounds when she died.
"As an adult, you make your own decisions," Holland said. But she said she wished Bowie would have let her or family members help her more. "We probably would have handled everything differently to make sure everything was done properly."
Despite her worries about Bowie, she said, Holland had no doubt Bowie was going to be a wonderful parent. Holland had watched how gentle Bowie was over the years with Holland's daughter, who is 13.
"I think that that would have been one of the most luckiest babies ever, because she had so much love to give," Holland said.
A new spotlight on U.S. maternal mortality
Details about Bowie's death, including the precise date she died, are unclear. 
Eclampsia, which can happen in women who develop the pregnancy condition preeclampsia, may occur without warning, according to the Mayo Clinic. 
"Signs and symptoms that may appear before seizures include severe headaches, vision problems, mental confusion or altered behaviors," the Mayo Clinic says on its website.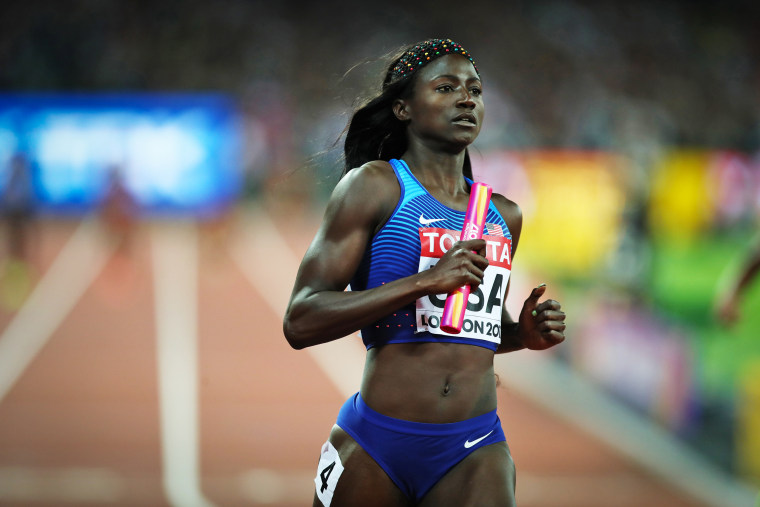 Bowie's death has put a spotlight on maternal deaths in the U.S., where maternal mortality rates are higher than in anywhere else in the developed world and where Black mothers are three times more likely to die from pregnancy-related causes than white women, according to data from the Centers for Disease Control and Prevention.
At her peak, Bowie had been a symbol of elite physical fitness. She earned her title of fastest woman in the world when she won the 100-meter dash at the 2017 IAAF World Championships in London. The year before, she was part of the 4x100 team, along with Allyson Felix, English Gardner and Tianna Bartoletta, that won gold at the Olympic Games in Rio de Janeiro, where she also won an individual silver medal in the 100-meter race and a bronze in the 200 meters.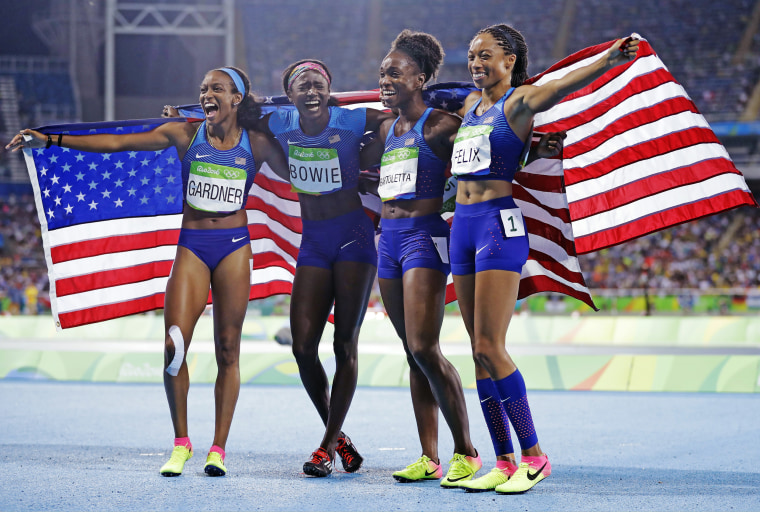 Craig Poole, Bowie's former coach at the Olympic Training Center in Chula Vista, California, described her as a dedicated athlete whose work ethic complemented her raw talent. She also brought a lot of joy to those around her, he added. 
"Talk about a sparkling personality and the best smile and the loudest laugh," he said in an interview Wednesday.
Bowie and Poole fell out of touch after the 2019 World Athletic Championships in Doha, Qatar. News that she had died — and that she had been pregnant — stunned him, he said, because the last time they spoke, she had made no mention of wanting to become a mother.
"She was so focused on her running and jumping," he said. 
Bowie's teammate Felix, who has spoken about her own traumatic experience with childbirth, declined a request for comment. In a tweet Tuesday, she called the racial disparity in maternal health "absolutely heartbreaking." 
"We continue to face a black maternal mortality crisis in this country," Felix tweeted. "My heart aches. We have to do more."