A 6-year-old boy who always made his mother smile. A 10-year-old girl who was "the air" in her father's lungs. At least seven members of one single family.
These are among the victims of the tornadoes that cut through eastern Alabama on Sunday, killing 23 people, authorities said Monday, warning that the death toll could still rise.
The victims range in age from 6 to 89, according to a list handed out by local officials. Here is what we know so far about them:
Armando 'A.J.' Hernandez
Armando, who went by the nickname A.J., was only six.
His grandfather, Bobby Kidd, said A.J., his brother and their father were on their way to their home in Beauregard when they were alerted to the tornado warning. Once home, the father took cover with the two boys in a closet as the tornado hit their area.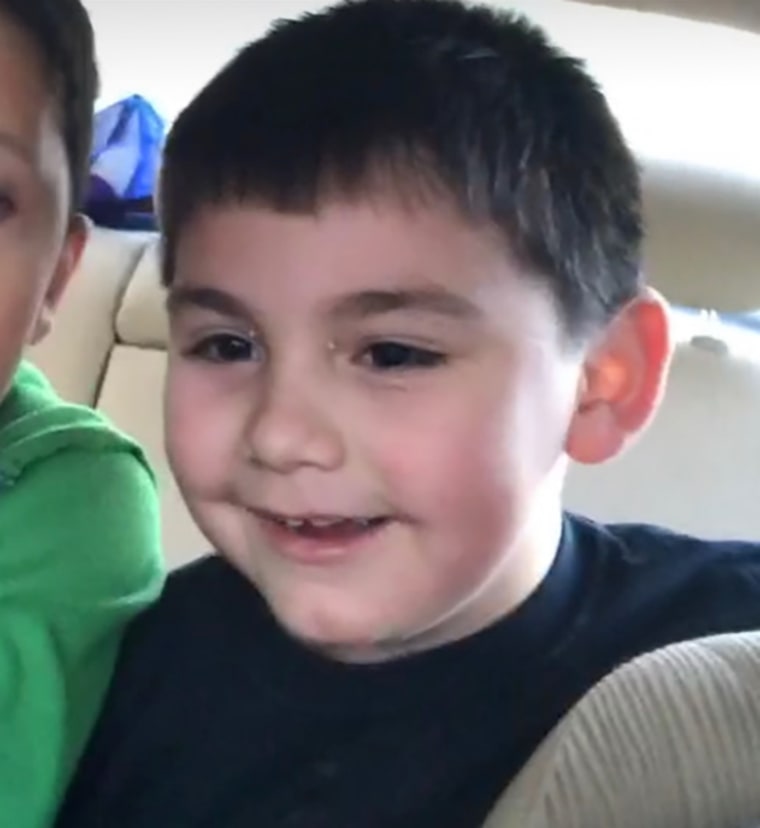 "He said the house just exploded and he said both the boys were just sucked completely out of his arms," Kidd told NBC News of his stepson, who is the boys' father. "Time and time again, he said, 'I held on as tight as I could,' and when he came to, he couldn't really see anything."
The father, Steven, and his son Jordan, 10, survived and were hospitalized. They are expected to be released soon. A counselor and minister at the hospital helped the family tell Jordan about A.J.'s death, Kidd said.
A.J. was a wonderful kid who "loved everybody," Kidd said.
"He loved to play basketball, go outside. He was always the smallest kid, but he was right in the middle of all of them," he said.
The family is receiving condolences from people around the country as well as in their community, he said.
"A.J.'s passing is a tragedy, but it has brought us closer to the ones who survived," Kidd said.
A.J.'s mother, Kayla Melton, declined to speak to NBC News, but she shared photos of her son, including one captioned: "Heaven got the sweetest little boy."
"I love you, A.J., thanks for making me smile when I was with you," she wrote.
Taylor Thornton
Taylor, 10, had gone camping with her best friend over the weekend and wasn't supposed to be back until Sunday night, her mother, Ashley Thornton, told NBC News' Lester Holt.
But the group returned early. Ashley Thornton said she couldn't get a hold of the best friend's father, so her husband, David, raced to the friend's home in Lee County, east of Montgomery.
He found the neighborhood destroyed. It was swarming with law enforcement officers.
"I don't know how anybody made it through that," David Thornton said.
Eventually, he was able to confirm with an officer that his daughter was among the dead. Then, authorities let him assist with carrying Taylor from the scene.
"I got to help a little bit," David Thornton said, wiping away tears.
Taylor's parents described her as a "perfect," "God-filled" little girl — someone who didn't have a mean bone in her body and loved being a big sister to her 10-month-old brother.
"She was the air in my lungs," David Thornton said.
David Wayne Dean
Carol Dean was working at Walmart on Sunday when the tornadoes struck, but her husband, David, was at their mobile home in the community of Beauregard, the Associated Press reported.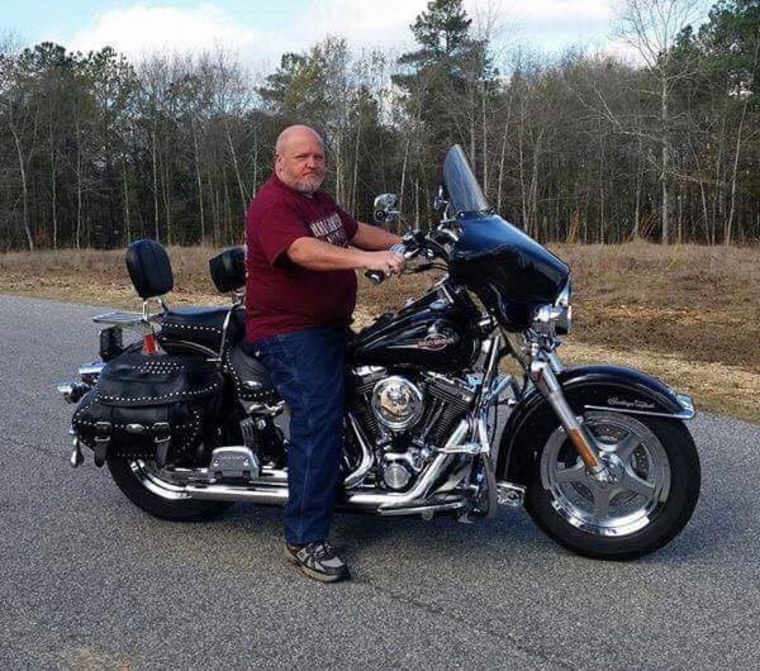 She dialed his phone, but he didn't answer. So Carol Dean hurried home. Pushing her way past sheriff's deputies, she found her wedding dress amid the wreckage, the AP reported.
Her husband, 53, did not survive. Her children found his body in a neighbor's yard.
"He was my wedding gift," Dean said. "He was one in a million. He'd send me flowers to work just to let me know he loved me."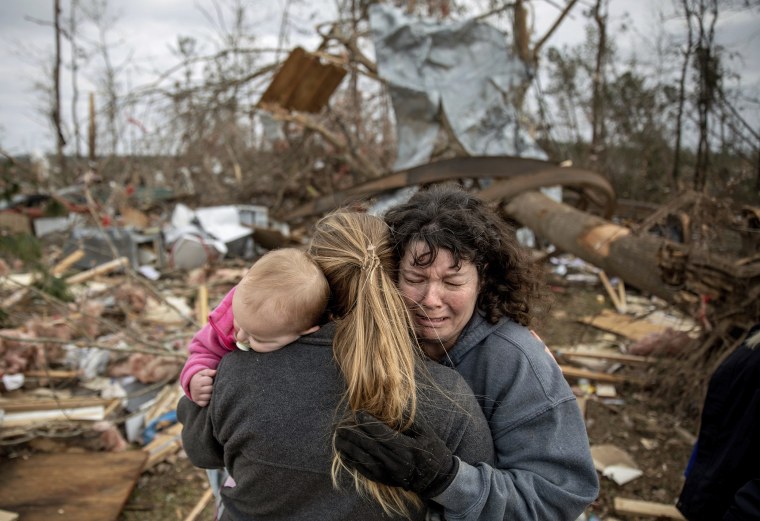 MyKhayla Waldon
The death of MyKhayla, 8, was confirmed to NBC News by her aunt, Tameika Waldon-Carter.
Waldon-Carter said her niece was a 3rd grade student at Beauregard Elementary in the city of Opelika and a member of that community's Champagne Divas dance team.
"She loved dancing," Waldon-Carter said in a Facebook message. "Believe it or not she was dancing on her ultrasound."
Waldon-Carter added: "She was so sweet. she was loved by so many and she loved in return."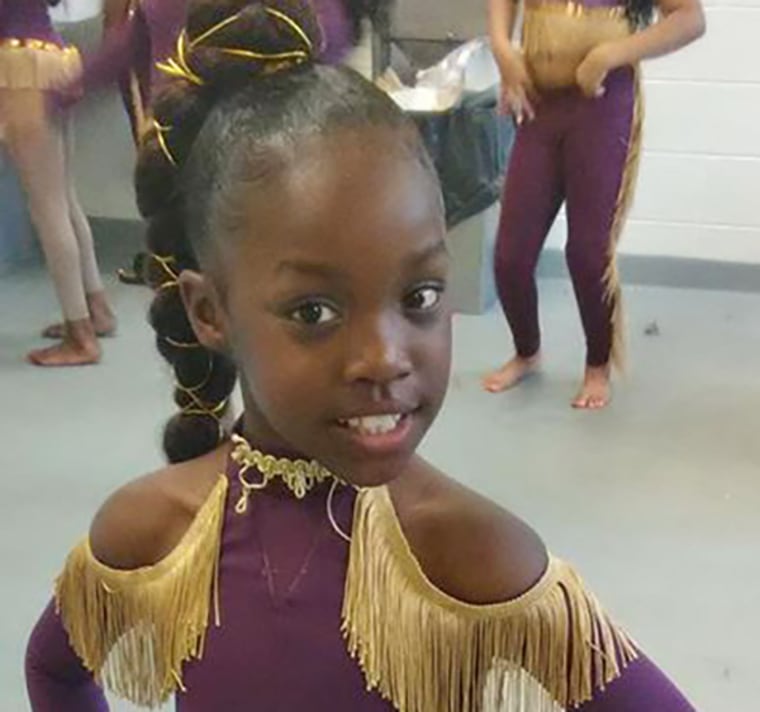 A highway patrol officer was also seriously injured in the tornado, NBC affiliate WSFA reported.
The officer, Sgt. Robert Burroughs, was at home with his wife when the twister swept through the area, destroying the house, the station reported, citing the Alabama Law Enforcement Agency.
Burroughs was being treated in the intensive care unit at the East Alabama Medical Center in Opelika, according to the station.
"Troopers have a strong sense of camaraderie and will surround the Burroughs family at this time and offer support both short and long term," state police spokesman Cpl. Jess Thornton said, WFSA reported.
Emmanuel, Jimmy Lee and Mary Louise Jones
Mary Louise, 89, Jimmy Lee. 89, and their son Emmanuel, 53, were killed after their home was sheared down to its foundation, The Associated Press reported.
The couple's daughter Jackie Jones, said she called her parents after seeing television reports of tornadoes passing close to the Beauregard house where her parents and two brothers lived. But she didn't get an answer.
"The phone just rang and rang and rang," she told the AP.
Mary Louise and Jimmy Lee were married more than 60 years and had worked on a farm when they were younger, their daughter said.
Emmanuel, a University of Alabama fan, enjoyed watching sports and did yard work for the family's neighbors.
Another brother also living at the home, Benjamin Jones, 56, survived.
Jackie Jones told the AP she hoped to find her mother's photo albums amid the wreckage, because she does not have any pictures of her parents or brother.
This list will be updated.